Is Popeyes chicken sandwich worth all the hype?
Long lines and riots aside, how good is this sandwich?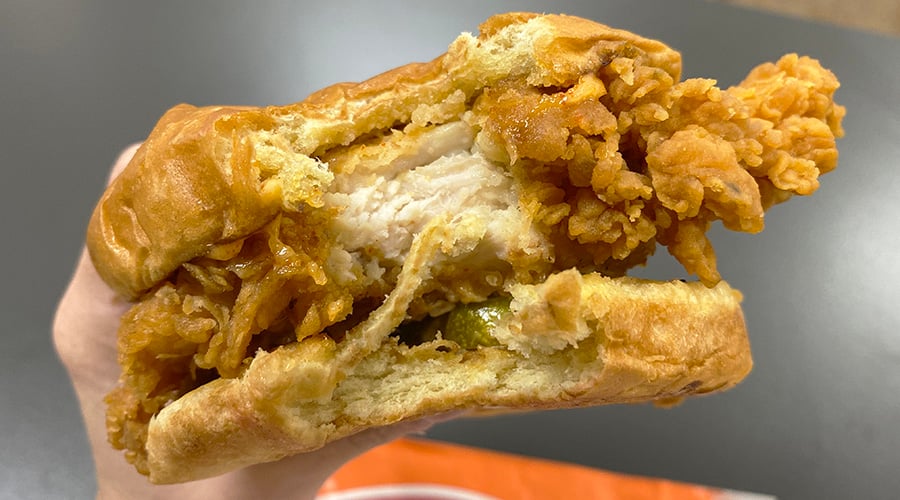 As national food trends go, nothing has been hotter the last few months than the chicken sandwich from Popeyes Lousiana Kitchen. First released in August 2019 to an unsuspecting public, things quickly went extremely viral. This insanity caused Popeyes to suspend the sandwich until the supply could better meet the crazed demand.
Fast forward to now: The sandwich was re-released on the mainland and Hawaii residents can finally get their hands on one starting Sunday, Nov. 17.
Frolic Hawaii senior blogger, Kelli Shiroma and I had an opportunity to preview Popeyes lauded sandwich in both the classic and spicy flavors. The question I needed answered: Does such a simple sandwich live up to the extreme hype?
See also: Here are Honolulu's OTHER fried chicken sandwiches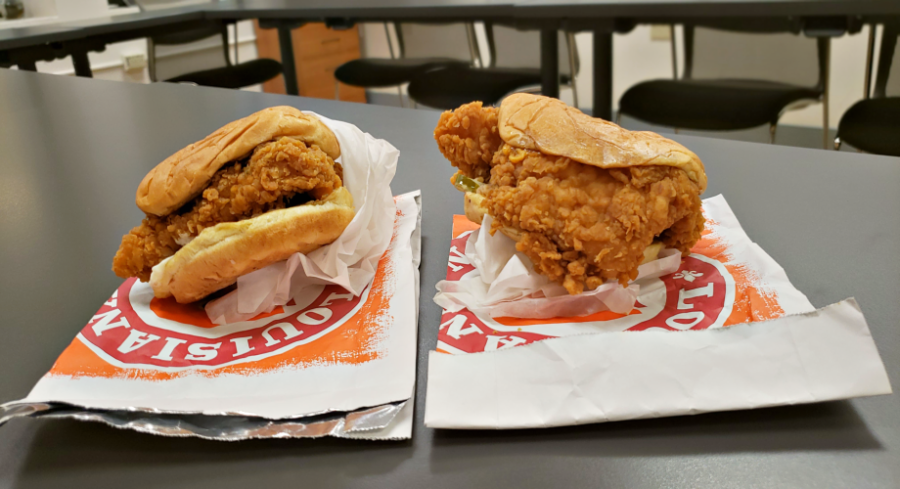 The specs
A big reason for the delay between rollouts was the local delivery of special machines created solely to make the sandwiches. They have unique sauces and there's a custom process in place to create them. Even the batter and flour used for the chicken are different from Popeye's original recipe.
Each large chicken breast is soaked in a buttermilk solution before being breaded locally and fried at individual restaurants. There are two types of sandwiches offered, classic and spicy, both priced at $6 each.
Both sandwiches are permanent additions to the Popeyes Hawaii menus and will be available at all six locations that are accessible to the public.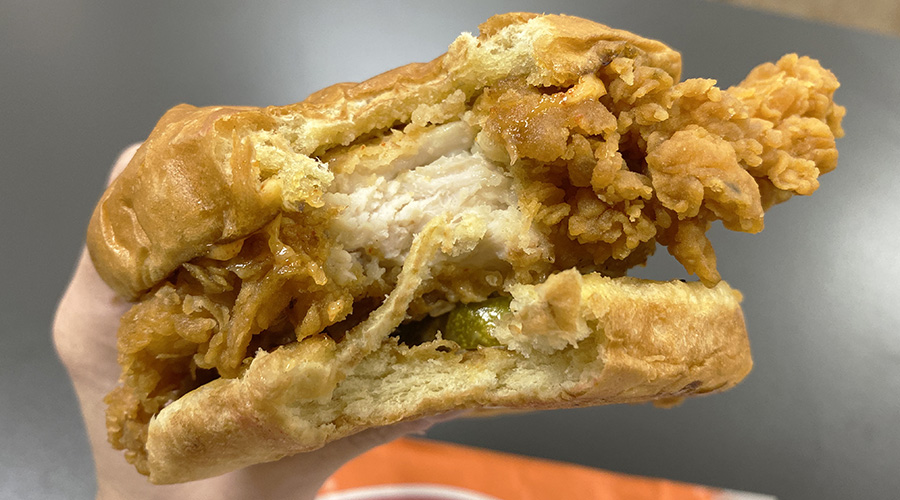 The sandwiches
Upon first impression, we are pleased with how large the chicken is in comparison to the bun. At approximately five to six ounces, they are large enough that it will take two hands to manage. It reminds me of a fried pork tenderloin sandwich that one commonly finds in the Midwest.
See also: Best fried chicken: Our Top 5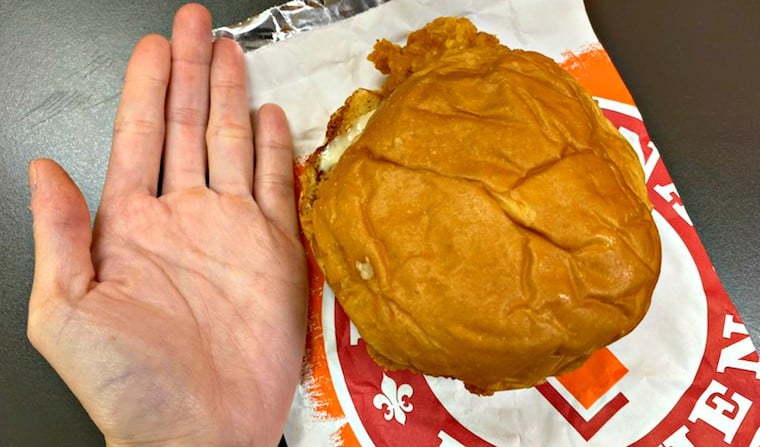 Made simply, the chicken sandwich has a crispy and very moist fried chicken breast on a soft brioche bun and is finished with two slices of pickle and two dollops of Lousiana's Blue Plate mayonnaise.
For the spicy sandwich, everything is practically the same as the classic, the difference being the spicy cajun spread which provides all the heat in the sandwich. I was a little surprised that there was no spiciness in the chicken breading itself, which would have provided heat in every bite. Because of that, if you want spiciness with every bite, ask for extra sauce to add as you go. Since the heat is blended into a mayonnaise-type of spread, the spicy hit comes later.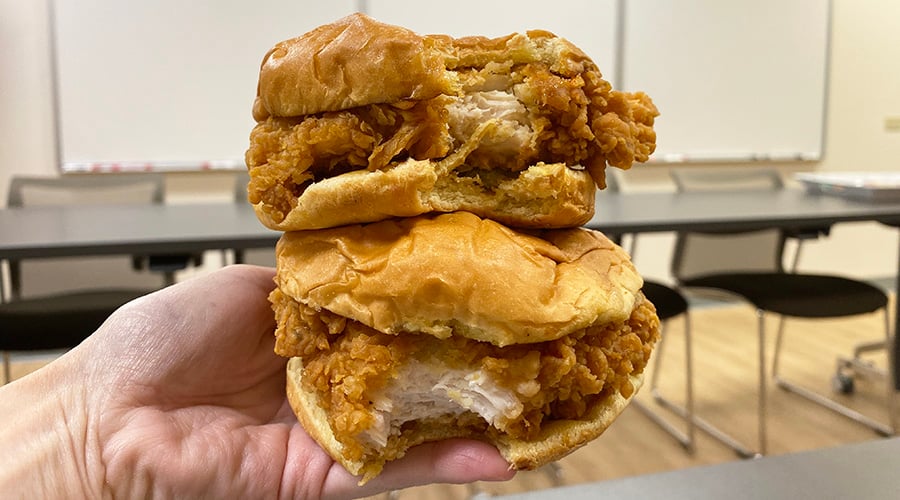 The verdict
With the final breading and frying done locally, the sandwich tastes fresh. At a price of $6, Popeyes sandwich delivers great value with a generous chicken-to-bun ratio. The two sandwiches we tried were consistently crispy and crunchy, with the sauce adding a moist element and the pickles a nice acidic kick that keeps you going in for more. I'll definitely ask for more pickles next time as the two slices aren't enough to provide sufficient balance against that huge piece of chicken.
So does it meet the viral hype and clamor that has haunted our social media feed since August? I say it does and I'm excited to see if you think so as well.
Let us know what you think after you've had a chance to try one.