In the kitchen of a Good Table dinner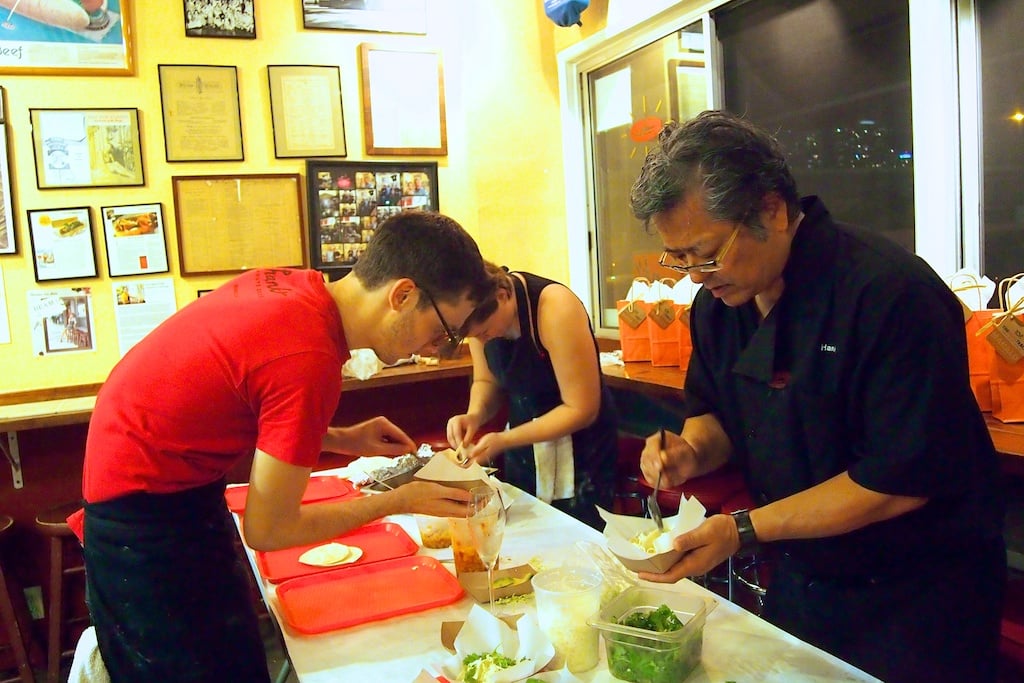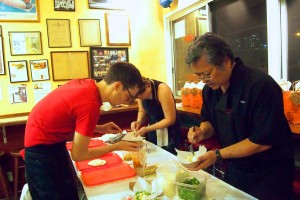 While foodies converged on restaurants all over town for the annual The Good Table fundraiser for Lanakila Pacific's Meals on Wheels program, I found myself in an unexpected place. Instead of heading to a restaurant to dine, I was on the other side of the kitchen door.
About a month ago, I received an email from Henry "Hank" Adaniya, owner of Hank's Haute Dogs, asking if I would do the dessert course at his Good Table dinner. With a reputation of being one of the first Good Table venues to be sold out, I jumped at the opportunity. However, having been out of the kitchen for more than three years, I was worried my kitchen skills may have gotten a little rusty.
Despite a few nerves when I showed up at Hank's to start prepping for service, everything came back to me once I started working. It was a fun night hanging out and working with the fellow chefs Adaniya gathered for the event — Alejandro "Aker" Briceno of V Lounge and Prima; Andrew and Mama Le of Pig and the Lady; Mark Noguchi of Pili Hawaii; and Chris Sy of the Breadshop.
Here's what the food and action looked like in Hank's kitchen.