Ice picks: Tasting Ice Garden
The shave ice at this longtime Aiea spot comes with a jiggly companion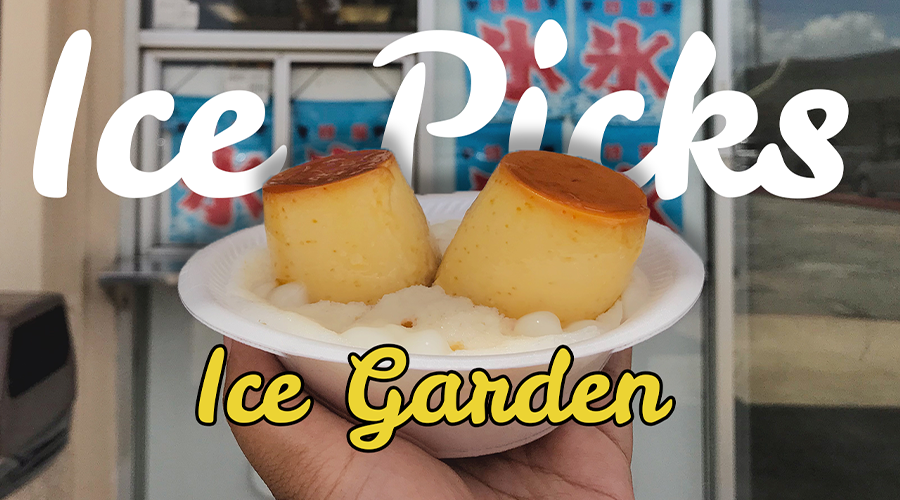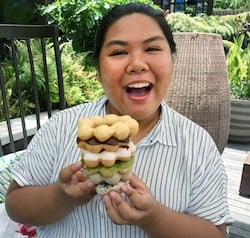 Boba specialist and dumpling enthusiast Amanda Valiente is a multimedia student who is always hungry for the next new thing. She's also Frolic's awesome summer intern. You can probably catch her chilling in a boba cafe or wandering around at her local Target. Follow her on her food adventures on Instagram @hiletsgoeat.
Ice Picks is a new series that visits the Frolic's team favorite spots for shave ice. Turn on a fan, sit back, grab a spoon and cool down with us.
When I was a toddler, my parents would bring my sister and me to the local crackseed shop to get a shave ice on a hot day. In elementary school, my Grandma would give me a dollar for the shave ice truck that was parked a block away. During middle school, on Thursdays after my sister's tennis practice, we would share a cup at the nearby shave ice stand. There's nothing more nostalgic to me than eating shave ice.
As I outgrew my simple kid taste, I sought more from shave ice. I wanted toppings like mochi instead of li hing mui powder. I looked for syrups that were not artificial fruit flavors. Then my cousins tipped me off about a place that served shave ice doused in condensed milk and topped with housemade pudding and mochi balls. What more could I ask for? Add a pair of sisters that were sharing Taiwanese-inspired shave ice from their native country, and you get Ice Garden.
Ice Garden's notable combinations came with toppings like pudding, oatmeal and taro. Ice Garden became my shave ice epiphany. Shave ice could be so much more than syrups and powder. More than syrups, powder and ice cream even. Ice Garden became my shave ice go-to.
In 2017, it was taken over by a nephew. Despite the new ownership, they have been serving the same menu since 1982. And it still tastes exactly the same.
Ice Garden is hidden, but it's worth seeking out. When my sister and I come home from college, their jiggly pudding is one of the first things we crave to help us cool down in the heat. It's the start and end of a perfect summer.
Ice Garden
Aiea Shopping Center
99-115 Aiea Heights Dr.
Aiea
488-5154
https://www.facebook.com/Ice-Garden-Aiea-211996208847483/