Ice Cream Patrol: Hawaiian Licks' Awesome Vegan Scoops
Crazy flavors from a tiny shop in Hilo.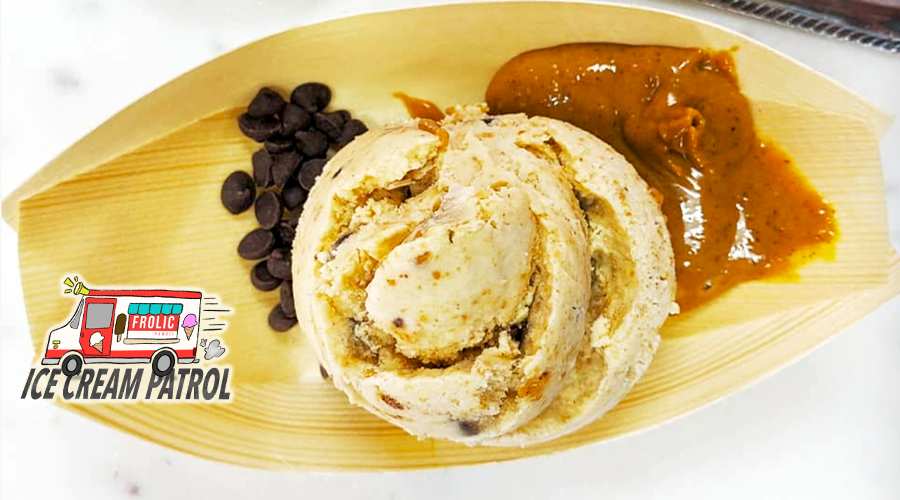 Update: As of September 2021, this shop has closed.
The idea of eating vegan ice cream has rarely crossed my mind, if ever. So when someone told me Hawaiian Licks in Hilo would change that perception, I took on the challenge.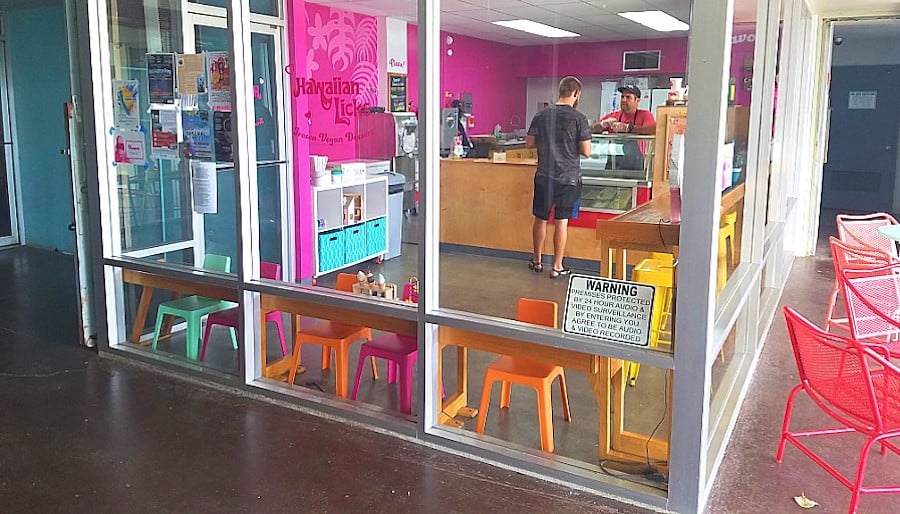 After a bit of searching, I found Hawaiian Licks at the outskirts of historic downtown Hilo a few blocks from the popular farmers market and was immediately drawn to the flavor board of hand-painted signs. My visit was pre-COVID so some of flavors have since changed, but all are created almost entirely from local produce, some of it plucked from fruit trees in the owner's back yard.
Current flavors according to Hawaiian Licks' Instagram are salt and pepper vanilla, dark chocolate, chocolate peanut butter, star apple, Thai iced tea, orange Creamsicle, soursop, mint chocolate chunk and a new flavor called Quarantine-19. Happy Ending, pictured below and in the top photo, turns out to be pina colada, peanut butter and dark chocolate chunks.
See also: What I found at Palama Market: Brown sugar boba ice cream bars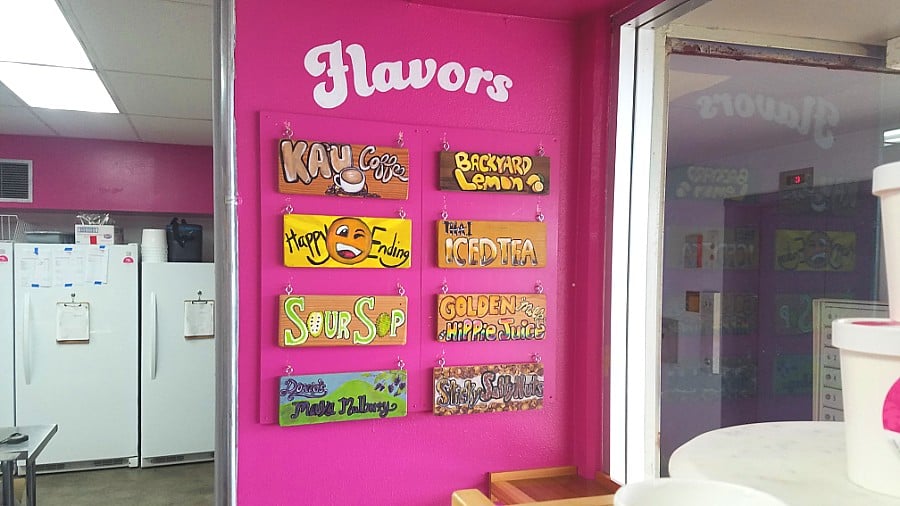 Being a sucker for local fruits, I ordered the soursop and mulberry combo. From the first lick I was struck by the strong fruit flavors supported by a luscious coconut cream base that coats the palate with a nice milky texture.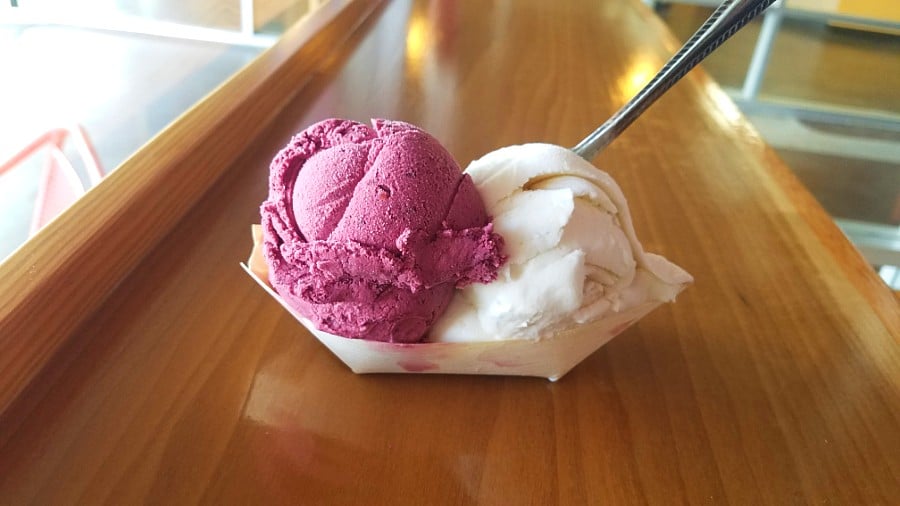 On a subsequent visit, I had the curiously named Happy Ending and a scoop of chili lime. Again, the flavors popped, with the chili adding a wonderful heat component to all the sweetness.
See also: Droolworthy: Magical Unicones and acai bowls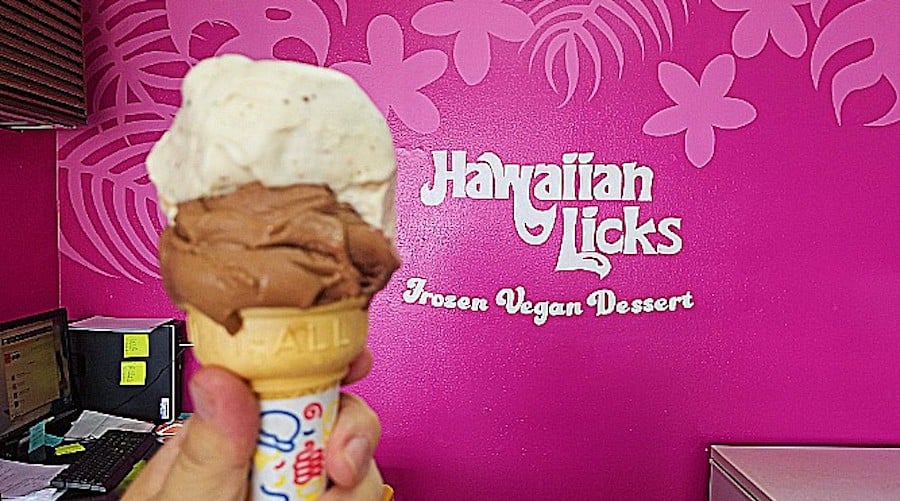 Having tried vegan ice cream a few times in the past I can truly say that there is little to no flavor compromise between the vegan offerings at Hawaiian Licks and traditional ice cream. Next time you find yourself in Hilo, cool off after produce shopping at the farmers market and get yourself a scoop.
Hawaiian Licks scoop shop
180 Kinoole St.
Suite 104
Hilo
Saturdays 11 a.m.-5 p.m.
Note: The scoop shop reopened this past weekend with shorter hours than before, but Hawaiian Licks pints are available at stores and restaurants around Big Island, and on Oahu at Scoop of Paradise shop in Haleiwa and factory in Waialua