Ice cream patrol: Costco has new ice cream sundaes
Acai bowls are gone, but these are $1.99 and $2.49 — and yes, ice cream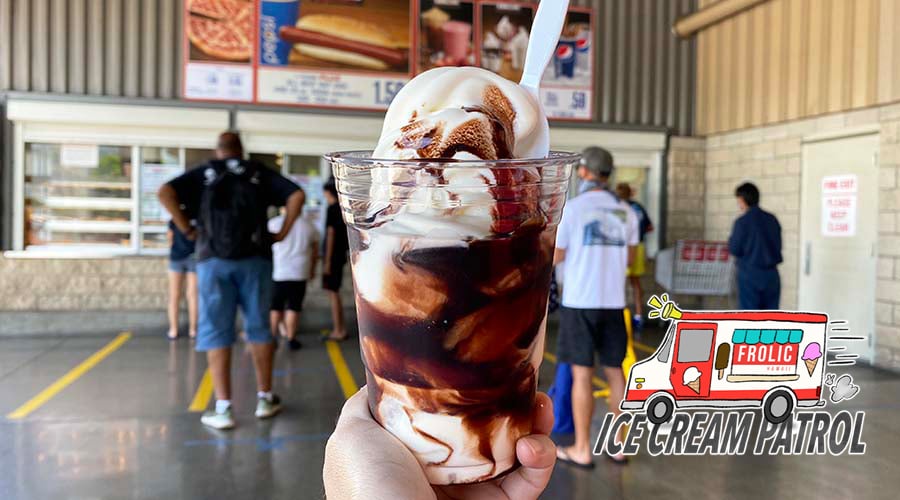 When Frolic assistant editor Thomas Obungen texted me that the Costco food court now has ice cream sundaes, I practically leapt off my chair. It was like my prayers for respite from the muggy, sweltering heat had been answered.
I went to the Costco in Iwilei as soon as I could — not for groceries, water or toilet paper, but specifically to check out the new ice cream.
See also: Best soft serve ice cream: Our Top 5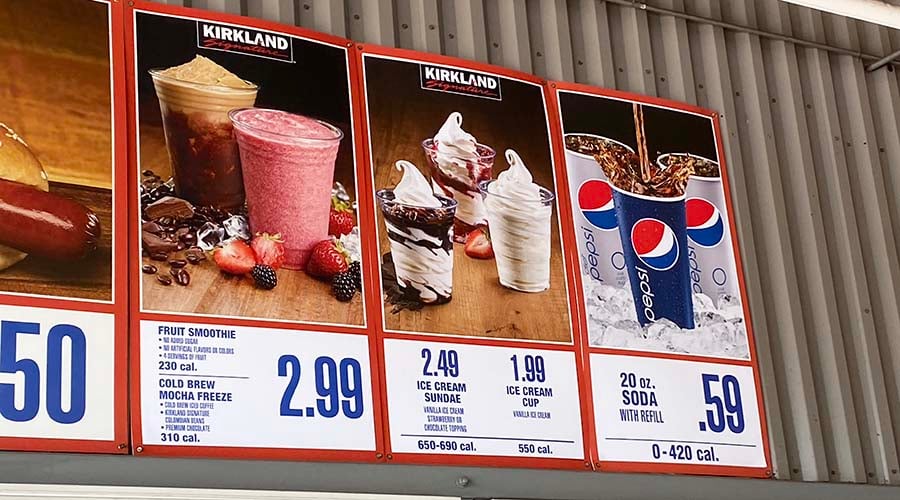 One huge update to the food court: Acai bowls and frozen yogurt are gone. I actually enjoyed the frozen yogurt/acai swirl, but I'm not complaining. The staffer who took my order told me that they started selling ice cream after the July 4th weekend. Flyers promoting the new item are at every window at the food court.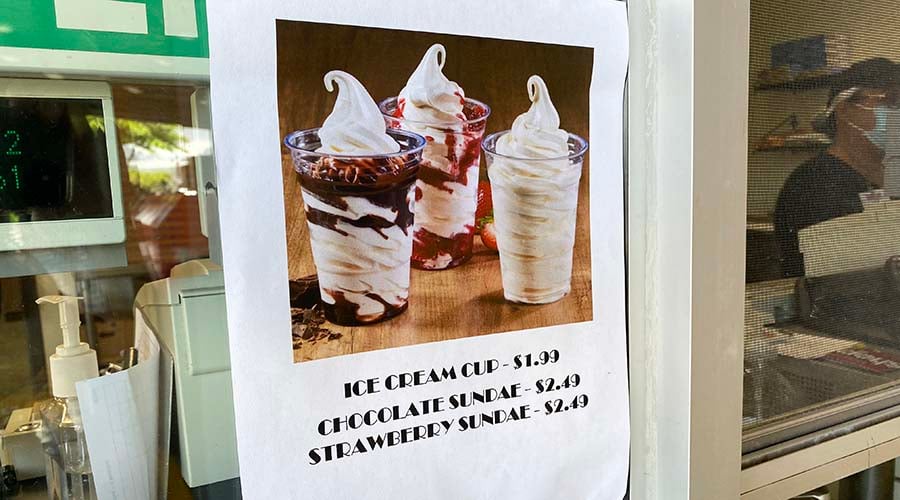 A cup of soft serve for $1.99 and a sundae option for $2.49? I'm sold. Of course I get the sundae with chocolate sauce.
See also: What I found at Costco: Spam breaded pork patties (it's katsu)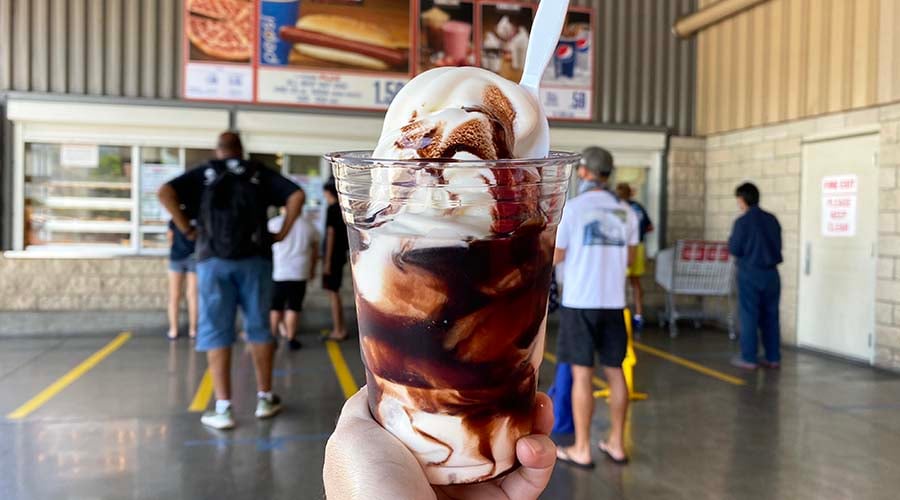 You can't beat a heaping cup of ice cream for $1.99, but the chocolate sauce is worth the extra 50 cents. This ice cream melts fast; the sundae's peak caves in seconds after I take this photo. It doesn't help that I order my snack when it's 91 degrees out here. But as I happily shovel scoops of velvety ice cream in my mouth, three words come to mind: So. Worth. It.
July is National Ice Cream Month, but thankfully, this addition to Costco's food court menu will be around for a while.
Want more Ice cream patrol? Check out the series:
Hawaiian Licks' awesome vegan scoops
Want more Costco finds?
What I found at Costco: Taiwan's A-sha Tainan-style Noodles
What I found at Costco: Chicken street taco kit
What I found at Costco: Spam breaded pork patties (it's katsu)
What I found at Costco: Herdez guacamole salsa
What I found at Costco: Keto-friendly egg bites
What I found at Costco: Cheeseburger
What I found at Costco: Beef bulgogi mandoo
What I found at Costco: Chocolate lava cake
What I found at Costco: Microwave pho
What I found at Costco: Raoh tonkotsu ramen