'Hunt for the Wilderpeople' is the best film you'll see all summer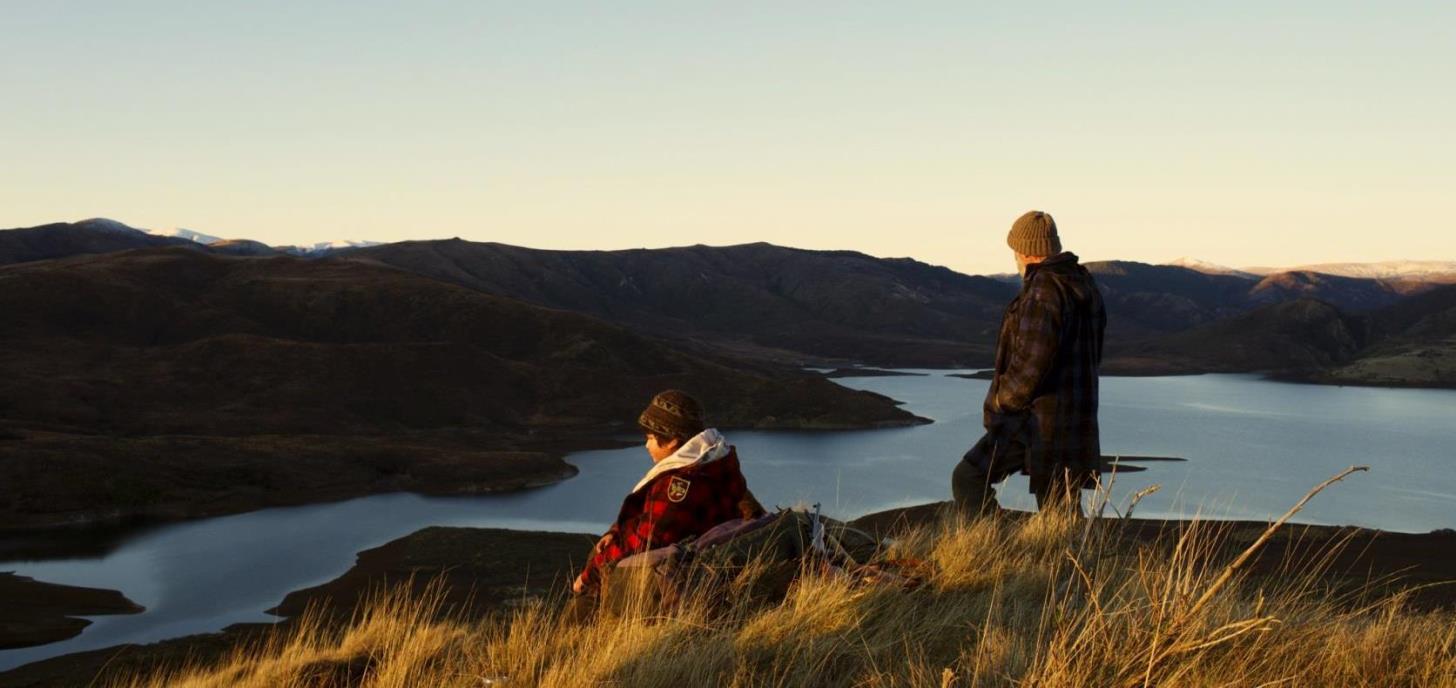 I'll be the first to admit it: I'm not a movie theater kind of person. No summer blockbusters, cult classic sequels or trailers can get me to cough up $12 to see a flick on the big screen. I won't even fight the crowds on Tuesdays for half-price movies and $1 hot dogs. It's just not me.
Until a hilarious movie trailer from New Zealand comes across my feed and announces it's opening in Honolulu at Kahala Consolidated. "Hunt for the Wilderpeople" is the latest coming-of-age film from Kiwi director Taika Waititi, adapted from Barry Crump's "Wild Pork and Watercress," an adventure novel that many Kiwi youth read growing up.
Ricky Baker (Julian Dennison), a Maori teen with a tumultuous past, has one last chance at a "normal" life: He's sent to live with foster parents Aunt Bella and her cantankerous husband Hec in the middle of bush country. About a million hectares of pure wilderness. All Ricky wants is the gun-toting, drug-dealing gangster skruxx life. As we get to know him, we have a hard time hating the kid. He's just too lovable and Aunt Bella sees that too.
Aunt Bella (Rima Te Wiata) is the mom Ricky always needed and everyone wishes they had. She's a cat sweater-wearing character who considers it her God-given duty to take care of misfits. Hec (Sam Neill) is quite the opposite. The archetypal Kiwi bushman, complete with Swanndri fleece and a mongrel named Zag, Hec wants nothing to do with Ricky and his bad behavior.
This all comes to a tumbling halt when tragedy strikes, sending Ricky on the run through the vast forest with a loaf of bread and his dog Tupac — and Hec on his tail. It isn't long until the big boy is out of food (less than a day) and hallucinating about cakes and cheeseburgers. Trying to bring Ricky back, Hec gets injured and they're forced to camp in the wilderness.
The weeks stretch into five and they're now on the run from the authorities, including a dufus police officer named Andy (Oscar Kightley) and Ricky's social worker Paula (Rachel House), whose personal motto is "no child gets left behind." We've heard that one before, haven't we?
Through the twists and turns of these back country trails, I found myself laughing at just about every little quirk Waititi throws our way, from conspiracy theorist tendencies to the digs on American pop culture. His style is bright, witty and best described as the lovechild of Wes Anderson and Quentin Tarantino. He even makes a cameo appearance as a priest. Crumpy (the author of the novel) also cameos, but as the signature red Toyota Hilux truck he used to market in a series of commercials in the eighties. I'm sure if I were a Kiwi, I'd understand more of the Easter eggs and jokes.
Cinematically, "Hunt for the Wilderpeople" is magestical. Since my trip to Auckland, I've been completely enamored by the New Zealand landscape and this movie had me missing it all over again.
In the end, this is a feel-good coming-of-age tale that warms your heart while packing action, comedy, drama and a bit of wit in a 100-minute ride. It's the best film you'll see all summer. You'll just have to watch it to see if Ricky ever gets to call Hec his "Uncle."