How to curbside pickup
Even white-tablecloth restaurants will bring your food to your car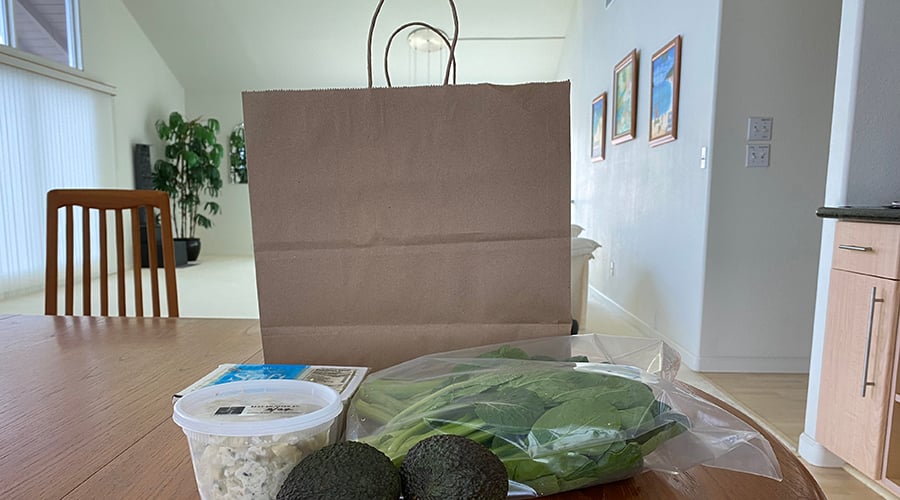 Our local restaurants need us more than ever. In this new era of sheltering in place and social distancing, ordering takeout or curbside pickup is an easy way to support local.
The specifics of curbside pickup may vary from restaurant to restaurant, but I recently tried MW Restaurant's drive-thru option. It was as easy as 1-2-3:
Go to the restaurant's website or Instagram and look at the to-go menu
Email or call in your order. If you're doing a curbside pickup, you'll have to give your vehicle's make, model and color.
Pre-pay via phone, Venmo or whatever the restaurant has set up. A few are still accepting cash. In this case, MW called me after I placed my order online so I could pre-pay.
Drive to the restaurant at your designated pickup time, if you have one. Friendly staff will pop out with your order; you don't even need to leave your car!
Thoughts: I loved the fact that I didn't have to leave my car. There was no touching a door to go in or out, and no cash changed hands. I'm not sure if any restaurant's curbside pickup site has a line of cars, but I went at the very beginning of lunchtime when parking was plentiful. Plus I was happy to be able to buy some other things I needed and support even more local producers at the same time.
See also: Here's what Hawaii restaurants are offering for takeout
See also: More takeout menus from Hawaii restaurants
See also: And more: New takeout menus from Hawaii restaurants
See also: Why you need to shop at farmers markets now
MW Restaurant
1538 Kapiolani Blvd.
Ala Moana
955-6505
https://mwrestaurant.com/
Tues-Sun,11 a.m.-7 p.m.
Closed Mondays
For advance pickup orders email info@mwrestaurant.com