How To Be A Better Hawai'i Local
We know most of us don't make rookie mistakes like slapping monk seals or blocking a driveway to go on an illegal hike. We've also spent a lot of time thinking about life and what we can do better. So we asked a diverse group of savvy folks for their tips on being a better local whether we're on a trail, a plane, on the road or on a rant.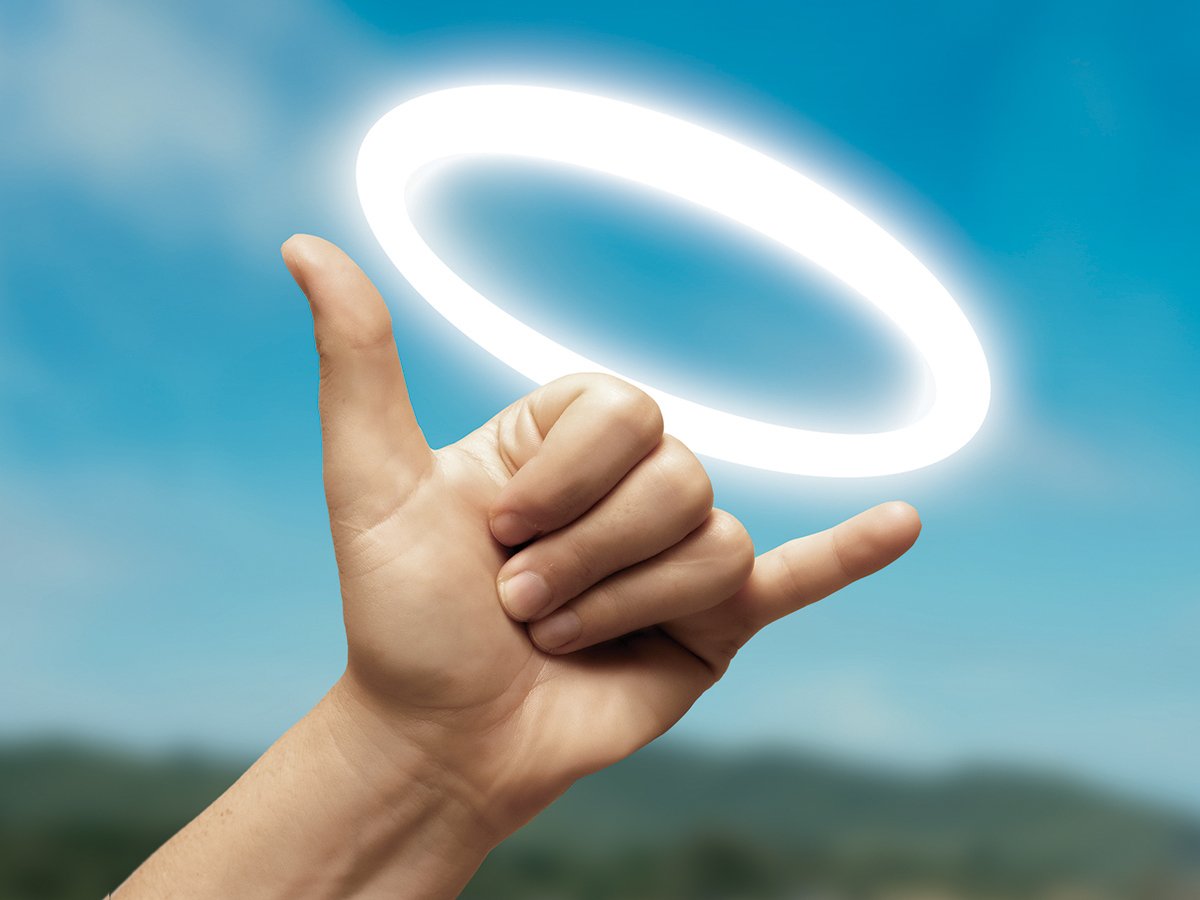 Sure, everybody complains about the drivers in their city, but we found what might be uniquely a Hawai'i problem on our roads: Drivers are TOO nice.
On the trails, many people have been hiking a lot more since pandemic restrictions kept us away from other activities. Parks officials support the trend but suggest we bring rubbish bags, headphones for music and leave the drones at home.
And, we've all learned that grappling with situations we can't control can leave us cranky and frustrated. Instead of just responding by ranting, in person and on social media, the grassroots open-government advocates at Common Cause Hawai'i want residents to realize that there are effective, free and easy-to-access ways to actually instigate change.
"I hear a lot of complaints about corruption, pilau politicians and more," says Executive Director Sandy Ma. "We've all had enough of the excuses: No time? Now there is vote by mail. No new/good candidates? Then run for office. Bad laws being passed by elected officials? Then testify."
After 18 months of upheaval, we went looking for specific tips that might help us navigate our modern life better, not in a scold-y "blame the locals" or "blame the tourists" way, but in a "we can all do better" way. We believe that our big small town—now more than a million people strong—still leans toward encouraging words, caring for our fragile environment and watching out for each other.
---
SEE ALSO: How To Be A Better Hawai'i Local: In an Emergency
---
State parks administrator Curt Cottrell knows that we have a special relationship with the wild spaces that are our home turf. "Local residents have bigger vehicles and bigger toys. They can get into areas that the visitor typically can't get into," he says. That was especially evident in 2020, the year that sparked an increase in illegal beach camping, bonfires, aerial fireworks, and people driving too close to Hawaiian cultural areas and overwhelming natural resources.
Cottrell says all of that does serious damage, and some of it has a lasting impact: the rubbish, the charcoal, the pallet fires, the nails in the sand. "Our beach parks at the end of the road are the ones that get the most kind of hammered with use."
Cottrell's not absolving tourists. "The visitor is like a locust swarm, and it just descends upon us, and consumes our space and the sanctity of a space by sheer number." He says many tourists this year have flagrantly disregarded rules, people and nature. "I hate to throw my fellow Americans under the bus, but in general, we're seeing on the visitor side just a lot more entitled behavior and kind of abuse," he says. And that's different from the majority of visitors that the parks normally see, he says, who are respectful, stay on trails and heed warnings.
Of course, social media can encourage a lot of bad behavior, including hikers who post photos of state warning signs to show others how to locate dangerous—and illegal—hikes. (Really? Just don't.) We can keep our tunes in our ears rather than hike with music blasting from our phones: "What if everybody on the trail has an exterior speaker? It would be just like a carnival of noise," Cottrell says. And he calls out those who send up illegal drones: "I got to the top of Koko Crater, and it sounds like a swarm of bees, and it's a couple of drones flying overhead just kind of shattering the sanctity, and you feel like you're getting spied on."
A lot of Cottrell's advice comes down to thinking of others: Obey the rules. Be mindful of your impact on the neighborhoods you're visiting and be aware of the time of day; leave when it's time to go. People who don't pay attention get locked in and vandalize gates to get out. "If it says no dogs, don't bring your dogs. It's all local residents who bring their dogs," he says. Hikers can also slow the spread of invasive species by cleaning their shoes before the hike to avoid carrying seeds and other material into natural areas.
"If our rubbish can is full, please don't just pile the rubbish around the rubbish can." Be prepared, bring a garbage bag. If the parking lot is full, go someplace else or go another day. While each action may seem small to an individual, the little things take a toll cumulatively, statewide, he says, and "it just increases the wear and tear on our natural and cultural resources."
---
SEE ALSO: How To Be A Better Hawai'i Local: When Exploring the Great Outdoors
---
On the roads, we have the opposite problem: too much courtesy. "Too much aloha sometimes can create a problem," says Howard Higa, president and CEO of TheCab—the state's biggest taxi company—whose drivers spend 10 to 13 hours a day on the road. Higa says don't be that local driver who stops to let someone make a left turn, backing up a slew of other cars behind you. Instead, follow the rules of the road and keep moving; the other driver can make that turn during a natural break in traffic.
And Higa reminds us that we share the roads with people who have completely different driving styles. Cab drivers report that visitors from Los Angeles and New York City often drive faster and more aggressively, while local drivers prefer a slower pace. "You have to really drive defensively," along with the reality of tourists on our roads who aren't familiar with our community, our laws and are often distracted, Higa says. So don't get angry or try to drive like them and make things worse.
Higa acknowledges that local roads now seem unpredictably congested outside of peak commutes for school and work. But one piece of advice, he says, always works: "If you can, take the freeway because there is less traffic and it actually runs smoother than the streets below."
Traveling by air has also changed: more regulations, longer lines, no alcohol! (With the increase in long waits and aggressive behavior aimed at flight crews, maybe that makes sense.) Ask Mapu Faulkner. She's been a flight attendant with Hawaiian Airlines for 23 years. She offers a combination of tips, both practical and philosophical. "Be patient. Be understanding of the complexities of air travel during these uncertain times."
Faulkner suggests chatting with other passengers—social distance permitting—and being empathetic with those traveling with children or other stressors. "Try to be flexible and diplomatic," recognizing that travel can be very difficult now. And remember that reusable water bottle and fill it just prior to boarding the plane. Since flight attendants are busy during and immediately after boarding, it might take a while before you get a beverage.
And Faulkner reminds us of our good fortune of being local "and understanding the unique qualities of the Islands, as well as the balancing act of sharing our home while also protecting what's special about it." While the pandemic brought many challenges, she says, "I realized that strangers were smiling and saying hello while stopped at traffic lights."
---
SEE ALSO: How To Be A Better Hawai'i Local: When Enjoying Our Ocean
---
Common Cause's Ma says Hawai'i really is different from other places in that we can just pick up the phone and talk to our legislator or our council member and they will respond. "That is so unique about this state and this town. Just call them and tell them your needs," Ma says, adding that lawmakers want to help, and know that each vote is important.
"Getting rant-y on social media doesn't do much, but calling them and saying this is my concern, this pothole, this race" can make a difference, she says, adding: "This is your government—own it."
If you don't know how to start, every branch of the Hawai'i State Public Library System has computers you can use and librarians who can help. Many other resources can be found online through lrb.hawaii.gov and the Hawai'i State Legislature site, capitol.hawaii.gov. You can call the Public Access Room at the state Capitol or Common Cause for help even without a computer. In Honolulu, you can sign up to receive notices from your neighborhood board, local officials and other agencies that interest you.
Ma's own organization and other nonprofits and nonpartisan organizations will also help with voter registration, connecting with elected officials and generally getting involved. "We don't support Democratic or Republican parties or Green or independent. We just want people to become involved in government, so people know what their government is doing. And if you don't know that, you know, you don't really have a say," Ma says.
---
SEE ALSO: How To Be A Better Hawai'i Local: When Visiting Botanical Gardens
---
Paying attention to cultural traditions also can have an immediate payoff in being a better local. We can take time to pronounce names correctly, especially Hawaiian words. It's Ho-no-lu-lu, not Ha-na-lu-lu. We can remind people of the original names, such as Lē'ahi, popularly known as Diamond Head. When we use proper place names, instead of the old nicknames, we honor those places and may learn more, too. Take that islet along O'ahu's Windward Coast, near Kualoa Ranch. It's Mokoli'i (little lizard), not Chinaman's Hat. The Hawaiian story describes a shapeshifter destroyed there by the goddess Hi'iaka and its tail forms the islet.
"This is everyone's kuleana!" says Native Hawaiian Hospitality Association Executive Director Mālia Sanders. She explains that using proper names honors the places and people of the past and corrects years of misinformation and misrepresentation. "Place names often tell us what the place was used for, what may have grown there, what significant events may have taken place there, and sometimes unlocks information about how to properly care for the natural environment of the place," she says, so they can be protected for generations to come.
Sanders points to the Hawai'i Tourism Authority's downloadable Hawai'i style and resource toolkit—bit.ly/hn-HawaiiToolkit, created to improve how Hawai'i is represented on the world stage—that provides many examples. Petroglyphs or ki'i pōhaku, exposed to the elements and vandals, can be very fragile. Even taking rubbings of the stone carvings can do harm. Another section warns of the dangers of promoting hidden sites that are "culturally sensitive, dangerous or on private property."
---
SEE ALSO: How To Be A Better Hawai'i Local: When Shopping in Stores
---
We know that restaurants have been on a wild ride since the pandemic alternately stopped sit-down dining, then converted us to ordering to-go and then overwhelmed workers with hordes of people booking every open reservation. That overenthusiasm led to a huge problem for businesses that turned away walk-in customers only to be stung by the no-shows. "It may mean wait times are longer than they need to be," Jennifer Ohara, front-of-house manager at King Street's Karai Crab, told Frolic Hawai'i. "It also means keeping on staff we may not need for the entire shift, so not only do restaurants lose out on income, they are paying for staffing they don't ultimately need." And while they're glad to see diners return, don't linger too long. Someone else is probably waiting.
Actor/director Kelsey Baehrens came home to O'ahu early in the pandemic from New York City. She's continued to work locally, appearing in Mānoa Valley Theatre's Daddy Long Legs as well as the Hawai'i Shakespeare Festival. Her most important advice for being a better audience member is to go beyond the familiar. "When it comes to supporting local theater, it's rational and comfy to purchase tickets to old reliables like White Christmas or Romeo and Juliet," she says, which you know you'll like. But you might discover how moving, how eye-opening "an open mic night can be at a hole-in-the-wall coffee shop, or an avant-garde dance concert in a park, or an original, locally written play that's making its world premiere at a small theater."
Baehrens, who proudly hails from Kailua, encourages local audiences to be responsive. "I'm obnoxious when I see theater, whether I'm in a large group or taking myself on a date. I'm laughing and hooting and weeping openly. It's mostly because I'm weird like that, but it's also because I know what it's like to be on stage and giving it 200% and hear a pin drop in the audience."
She also reminds us that you don't have to be an actor to get involved in theater. "The theater community in Hawai'i is so incredibly welcoming and encouraging toward newcomers," she says. "I've witnessed folks with zero theater experience get involved in local productions as actors, sound engineers, assistant stage managers, improv comedians."
Bring lei for people you know in the show and greet them at the stage door after the show. Thank the ushers and the tech crew on the way out: "They are literally invisible; they have their own talent that often goes unsung," Baehrens says.
TV personality/host Lanai Tabura encourages people "to practice aloha," which he sees as helping each other more than complaining about what's wrong. He says that's how he helped create the Show Aloha Challenge that raised more than half a million dollars to feed 1,000 kūpuna a day for a year.
Tabura sums it up by thinking about how his late grandmother might have responded to different situations: "What would Grandma do or what would Grandma say, because we all know Tūtū makes the right decisions. She always has."