Honolulu Zoo parking, explained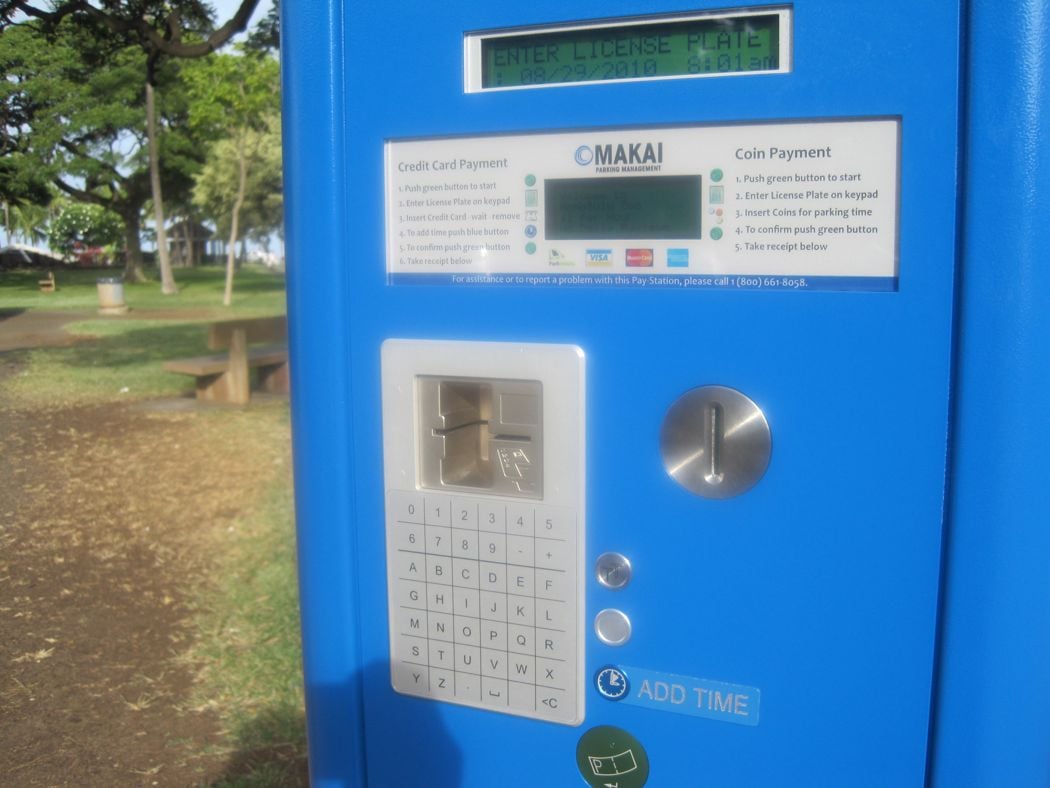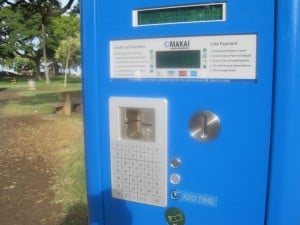 If you've parked at the Honolulu Zoo in recent weeks, you've probably spent more time trying to figure out the new pay stations than searching for change in your glove compartment.
In July the city turned over the operation of the zoo parking lot to APARC Systems, which took away the meters and installed new solar-powered pay stations, the first of its kind on Oahu.
So I got in touch with Sidney A. Quintal, director of the city's Department of Enterprise Services, and Robert Ziola, president and chief operating officer of APARC Systems, to get some answers:
I've noticed that you only need to input your license plate number but not your stall number. How is that monitored?
The system has the capability to receive a license (plate) number and a stall number, but for now, we did not want to complicate the process. Depending on how things go over the next few months, we could add the stall number option.
Are workers going around inputting every single license plate number and seeing if the car is paid for?
Yes. APARC does have monitors who check the lot periodically. The zoo parking lot is monitored 24/7. Patrol staff monitor the parking facilities with a real-time wireless enforcement system. This system indicates to the patrol personnel within two seconds of payment as to which vehicles are paying for parking and which vehicles are in default.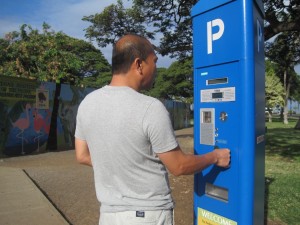 While most folks dig the convenience of paying with credit cards and being able to call the pay station to add more time, the entire process has been nothing short of confusing.
How does enforcement work?
The enforcement rules are no different than what had occurred in the past at the lot as well as the same as when vehicles are parking on the street in a pay parking space. Vehicles are required to pay for parking as long as the vehicle remains in the parking space. Once the payment expires and the vehicle is still parked, then it is subject to a parking infraction.
What happens if you don't pay or your time expires?
If you don't pay, the monitor will initially place a notice of additional parking fees due and it will also mention that failure to pay could result in a traffic citation.
If you get a ticket, are you paying the private company or the city?
HPD (Honolulu Police Department) or parking enforcement are the only agencies authorized to write a citation and the fine is paid to the city/state, exactly how it is handled now.
How does the city benefit from this? Does APARC pay to be there?
APARC pays the city a monthly fee of $45,000 or 70 percent of the total monthly lot revenue, whichever is greater.
Is it possible to do minute increments (like 15 minutes) with the pay box?
The pay stations accept either coins or credit cards, but the minimum rate is fixed at $1 per hour for the first hour and then coins can purchase segmented time. Credit cards require $1 increments.
How is this format better than the old one, where people paid meters?
The format of paying for parking under (this) new program is far more convenient than the older, single-space meter head program. It allows for customers to pay for parking not only with coins but they can now use credit cards, debit cards, real-time parking smart cards and pay by cell phone. In addition, the customer receives a proper expense receipt.
Is there a maximum parking limit or can you park there for as long as you want, as long as you pay?
The lot is open 24/7. There should be no maximum parking limtation. As long as they pay, they can park.
What about handicap parking and parking for electric vehicles, which are free in metered parking lots?
There has always been handicap parking spaces at the zoo and this program has not changed. There is no charge for properly identified handicap vehicles. We are still trying to sort out (the parking for electric vehicles) since we are also looking at e-car charging stations. I suspect that as more e-vehicles are owned, free parking may not be offered.

Watch KITV's story on the new parking system at the Honolulu Zoo, courtesy of APARC.
***
If you have more questions regarding the parking lot at the Honolulu Zoo, e-mail them to me directly and I'll get them answered.
***
To read all of Cat's blogs, visit www.nonstophonolulu.com/thedailydish. Follow Cat on Twitter @thedailydish or send her an e-mail at cat@nonstophonolulu.com.