HONOLULU Small Bites: 6 Happenings Worth Buzzing About
Here's a quick-bite guide to the latest foodie news around the Islands.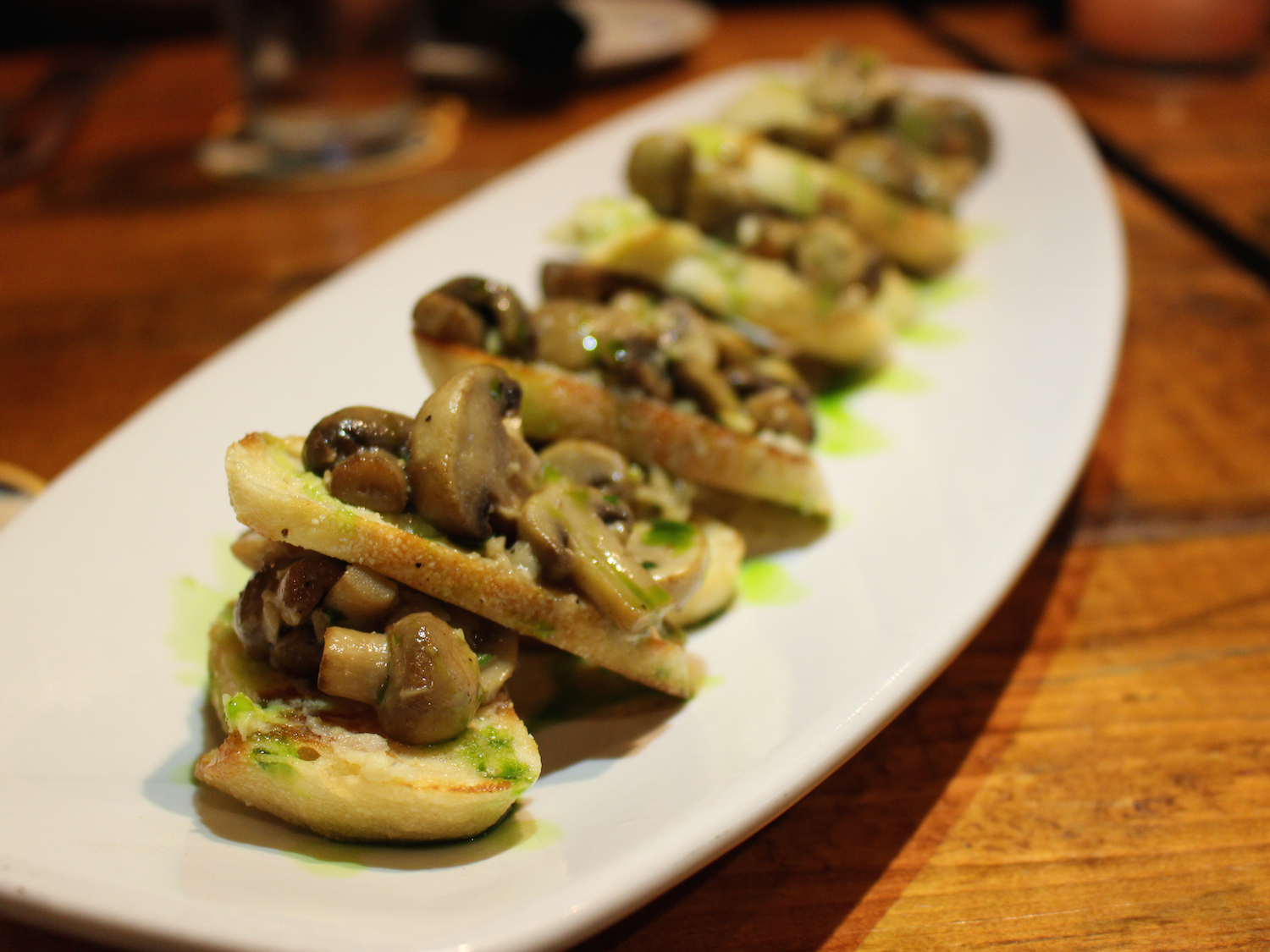 New restaurants opening, whiskey tasting and a show, and 9-inch pies in time for Thanksgiving. Here is some of the buzziest food news this week:
1. Hawai'i Food & Wine Festival raised record $350,000 for charities
PHOTO: COURTESY OF HAWAI'I FOOD & WINE FESTIVAL
Sixteen local nonprofits benefited from this year's Hawai'i Food & Wine Festival, which raised a record $350,000 during the 15-day culinary event. Over the past five years, the festival has given $1.3 million.
Beneficiaries include the Culinary Institute of the Pacific, Hawai'i Agricultural Foundation, Imua Family Services, Kap'iolani Community College Culinary Arts Program, Leeward Community College Culinary Arts Program, Maui County Farm Bureau, Paepae o He'eia, Maui Culinary Academy, Hawai'i Seafood Council, Honolulu Zoo Conservation Fund.
"We are very grateful to receive this donation, which will go towards helping our farmers at the Hawai'i Agricultural Foundation's Ag Park in Kunia," says Dean Okimoto, board chairman of HAF, which received $70,000. "It has also been five years since we began operating the HAF Ag Park and funds have enabled us to provide our farmers with technical assistance, infrastructure and marketing support."
This year's festival featured 21 events on O'ahu, Maui and Hawai'i Island, with 101 chefs, four master sommeliers, 35 winemakers and 16 mixologists.
The 2016 HFWF has been set for Oct. 14 to 30.
2. Happy Hour at the Hale
Starting this month Hale Ōhuna in Kaimukī is offering a pau-hana menu from 5:30 to 7 p.m. weekdays.
It highlights a nice selection of sake, draft beer, wine and cocktail specials, along with tasty small plates such as Jidori chicken wings of the day, chef Lee Anne Wong's signature dumplings, and a kim chee spaetzle made with bacon, caramelized onions and Emmenthaler cheese.
Price ranges from $4 to $7 for drinks and $5 to $8 for pūpū.
5:30-7 p.m. weekdays, Hale Ōhuna, 3605 Wai'alae Ave., 744-7567
3. Sweet Revenge Pies for Thanksgiving
PHOTO: COURTESY OF KATHY MASUNAGA
Kathy Masunaga of the pie company Sweet Revenge hasn't quite moved into a bigger production space in Kalihi, but she's ready to take orders for Thanksgiving.
Her 9-inch pies are all made from scratch using local eggs and cream, real butter and whatever local fruits she can get.
For Thanksgiving, she's whipping out pumpkin and pumpkin crunch—using Aloun Farms pumpkins—vanilla bean custard, apple crumb and apple cranberry crumb. All of her pies are $27, except for the custard pie, which is $25.
She's also making butter flake dinner rolls for $25 a dozen.
Orders need to be made by Nov. 20. Pick up on Nov. 25 from 10 a.m. to 2 p.m. at 718 Bannister St. in Kalihi or from 4 p.m. to 7 p.m. at the Honolulu Farmers' Market at the Neal Blaisdell Center. Text orders to 282-0234 or email sweetrevengehonolulu@gmail.com.
4. Whiskey Tasting and The Who's Tommy
PHOTO: CATHERINE TOTH FOX
Rock opera + whiskey = a great idea for a pre-curtain event at Mānoa Valley Theatre.
This small, community-based theater is hosting a Pinball Party with whiskey cocktails (and other libations) created by Pint + Jigger's mixologist Dave Newman and hosted by Kyle Reutner of Kō Hana Hawaiian Agricole Rum, and Tommy-inspired food such as bangers (made locally by Link) and white beans, fish and chip croquettes and whiskey-flambeed mushrooms (above) prepared by P+J executive chef Devin Beppu.
"We just wanted to do some English-inspired food for this event and have fun with it," Newman says.
6 p.m., Dec. 4, $100 ($50 is tax-deductible) and includes ticket, 988-6131, manoavalleytheatre.org
5. Speaking of Newman
An update on the highly anticipated—among whiskey and Newman fans—speakeasy opening up next to Pint + Jigger on King Street: Harry's Hardware Store is slated to open in two months, according to Newman.
There's no Harry or hardware—thought there might be a few nods to it in the décor—but this bar will boast very high-quality and select spirits and cocktails, ranging in price from $12 to $15. It's small—seating for 25 people, tops—and will have little to no food. The plan is to open Thursday through Sunday night, reservation only.
6. Roy is Everywhere
RENDERING: Courtesy of Kapolei Commons
Chef Roy Yamaguchi is opening two Eating House 1849 restaurants on O'ahu next year: one in the revamped International Market Place in Waikīkī in August and another at the new, open-air Kapolei Commons (above) in the spring. He opened the first Eating House 1849 on Kaua'i earlier this year.
Yamaguchi's casual eatery is one of 10 restaurants planned for the International Market Place, including two food venues by acclaimed chef Michael Mina. Mina is opening a 12,500-square-foot, multiconcept gourmet food hall called THE STREET, which will feature an array of food and drinks including Japanese ramen, classic American street food and handcrafted cocktails. Mina's second restaurant will be his award-winning steakhouse, STRIPSTEAK, offering prime steak, freshly caught fish and seasonal local produce.
Joining Yamaguchi at Kapolei Commons will be Gyu-Kaku and Hawai'i-based La Tour Café.