HONOLULU Family Recipe: No-Churn Mango Ice Cream
As we say aloha to another summer, celebrate with delicious mango ice cream you can easily make at home without an ice cream maker.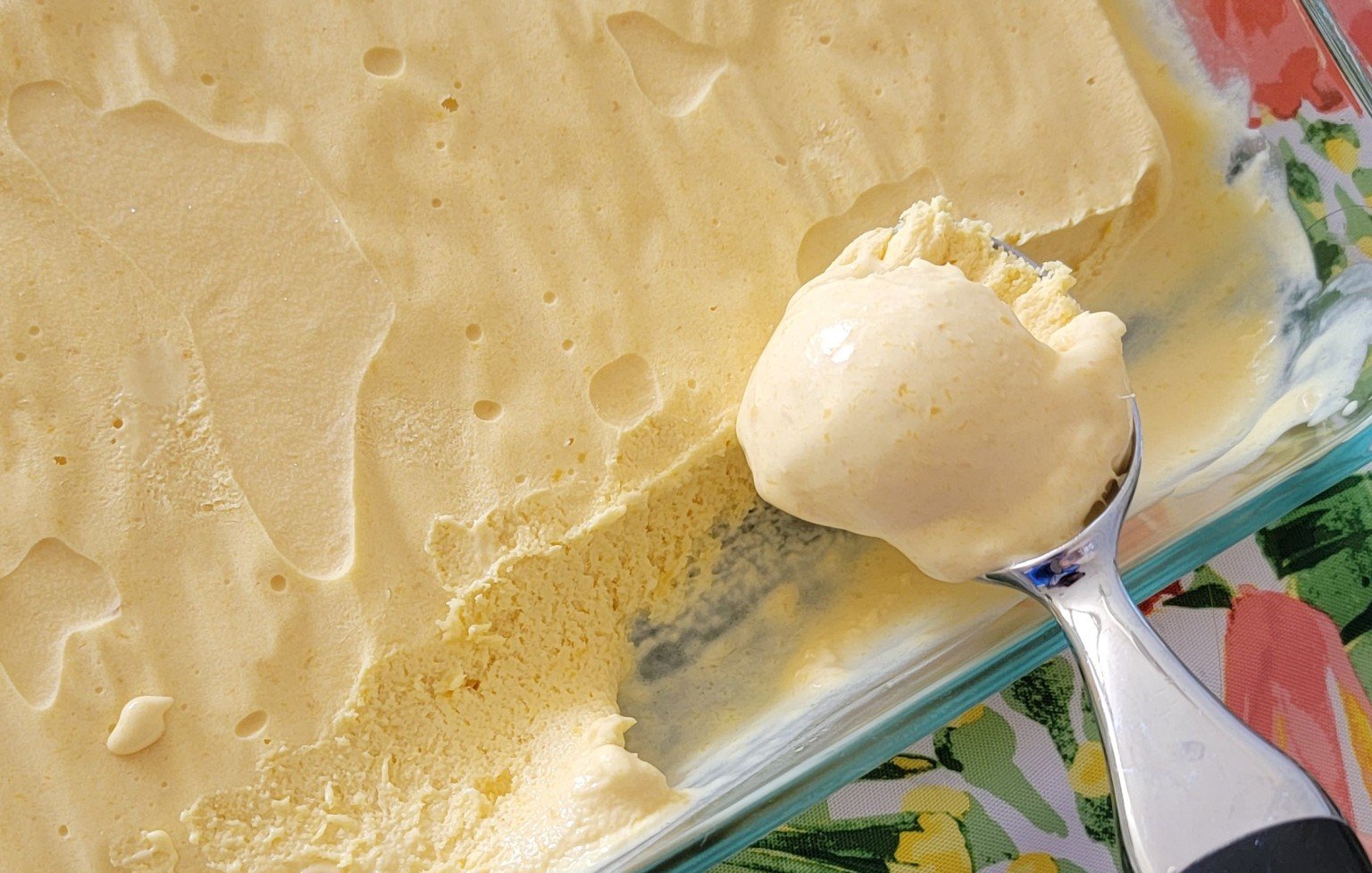 My husband Kevin and I often fondly recall our honeymoon years when we first got married and were renting a house close to Roosevelt High School. That home had its share of cockroaches and centipedes (yuck!), but oh, the mangoes! And avocados! The two trees growing in our landlord's backyard were our saving grace. We'd pick mangoes (with our landlord's permission, of course) and eat them fresh for breakfast. We'd also have fun experimenting with them. Think mango smoothies, mango bread, mango muffins, etc.
Right now, the only thing growing on our two-bedroom condo lanāi is aloe vera. So, we're grateful to have loved ones who gift us delicious mangoes from their trees. This week, one of our aunties shared her Hayden mangoes with us and we wanted to try something new, so we looked up recipes for homemade mango ice cream. I was surprised by how easy it is to make. The best part is you don't need an ice cream maker! With just a few ingredients, a blender, saucepan and enough room in your fridge to freeze the batch, you can make this sweet and oh-so-satisfying treat to cool you off on even the hottest of days.
---
SEE ALSO: HONOLULU Family Recipe: Quick Malassadas
---
No-Churn Mango Ice Cream
Ingredients
2 cups of ripe mango (approximately about 2.5 Hayden mangoes)

1 14-oz. can of sweetened condensed milk

2 cups of heavy cream

1 tsp. of vanilla (optional)
Directions
Dice up the mangoes and blend into a puree. It should measure out to about 2 cups.

Over medium heat, pour the puree onto a non-stick saucepan and stir for about 10 minutes until the mixture reduces down to 1 cup. (Apparently, this step is key to prevent icicles from forming in the ice cream and also to yield a more intense mango flavor.)
Let the mango puree cool.

Mix condensed milk with the mango puree.

In another bowl, whip heavy cream with a mixer until stiff peaks form, then gently fold half of the heavy cream into the mango mixture.

Once blended, pour in the rest of the heavy cream and fold until smooth. You can add the vanilla in at this time if you choose to use it.

Freeze for 12+ hours.
When you're ready to eat, let the ice cream thaw for about 5 minutes. This will allow the ice cream to reach that soft, creamy consistency that's just like the store-bought kind! My kids loved this sweet treat and asked for seconds right away.