HONOLULU Family Recipe: Quick Malassadas
Skip the lines at the bakeries today and make these simple Portuguese yeast doughnuts at home for Fat Tuesday.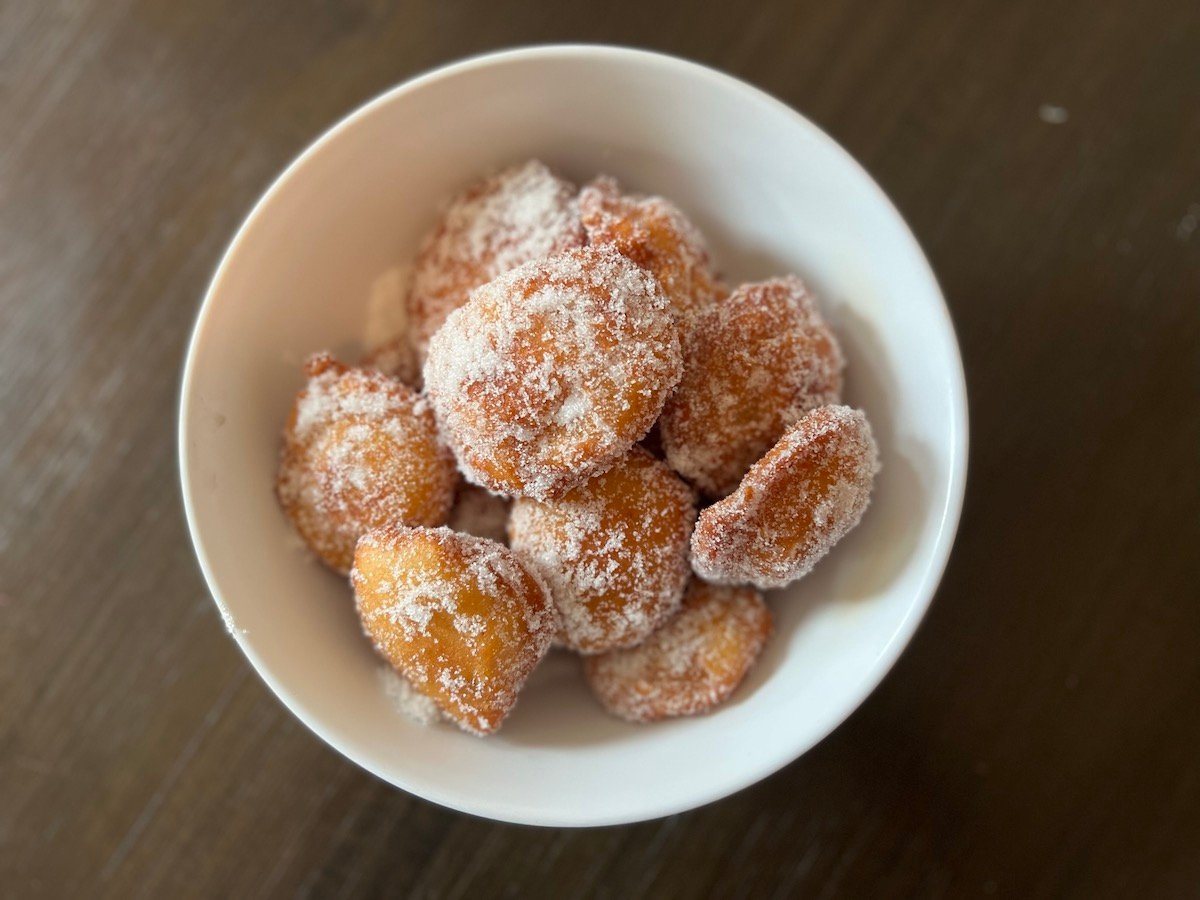 It's Fat Tuesday—or Malassada Day, as we call it in Hawaiʻi—and there's no way you'll have time today to get to the bakery.
And anyway, you forgot to pre-order.
And anyway, you're supposed to be on a diet.
I get it.
Don't worry. This is a super easy, single-rise malassada dough—and you can make it in less than two hours. (It takes an hour to rise.) You can make them as big or as small as you want—and you can even fill them with custard cream or haupia (though that's getting a big ambitious, even for me). The best part? This recipe doesn't require any special ingredients or machines—no bread flour or KitchenAid mixers. You don't even have to knead the dough!
---
SEE ALSO: 🥣 Hawaiʻi Comfort Food: Portuguese Bean Soup Recipe
---
Fair warning: While these doughnuts will be pillowy soft and fluffy, they don't exactly mirror the ones you'll find at Leonard's Bakery, Pipeline Bakeshop & Creamery or Agnes' Bake Shop. But you won't have to drive, find parking and stand in line, either. So consider this a very convenient substitute!
Quick Malassadas
Ingredients
2 1/2 cups all purpose flour
3 T. sugar
1 tsp. salt
2 tsp. instant yeast
1 large egg
1 cup milk
1/3 cup melted butter
Sugar for dusting
Directions
Using a sieve, add flour, sugar, salt and instant yeast in a bowl. Mix to combine.
To your dry ingredients, add an egg, milk and melted butter. Mix to combine.
Cover with plastic wrap (or a kitchen towel) and let the batter rise for about an hour. The batter will be sticky.
Add oil to a pan—I used vegetable oil—enough to cover the malassada dough balls. Heat oil on medium high (until about 375 degrees).
Once the oil is heated, add dough balls to the pan. You can spoon the dough into the hot oil—or better, pipe the batter into the pan and cut with scissors. This will give a rounder shape to the malassadas.
Fry and flip until the balls are golden brown. Remove from the oil and place on a cooling rack over a cookie sheet or paper towel-lined plate. Once the malassadas are slightly cooled, place in a bowl of sugar and toss to combine.