HONOLULU Family Recipe: Easy Guacamole
Celebrate Cinco de Mayo with this simple—and healthy—guacamole your kids can help make, too.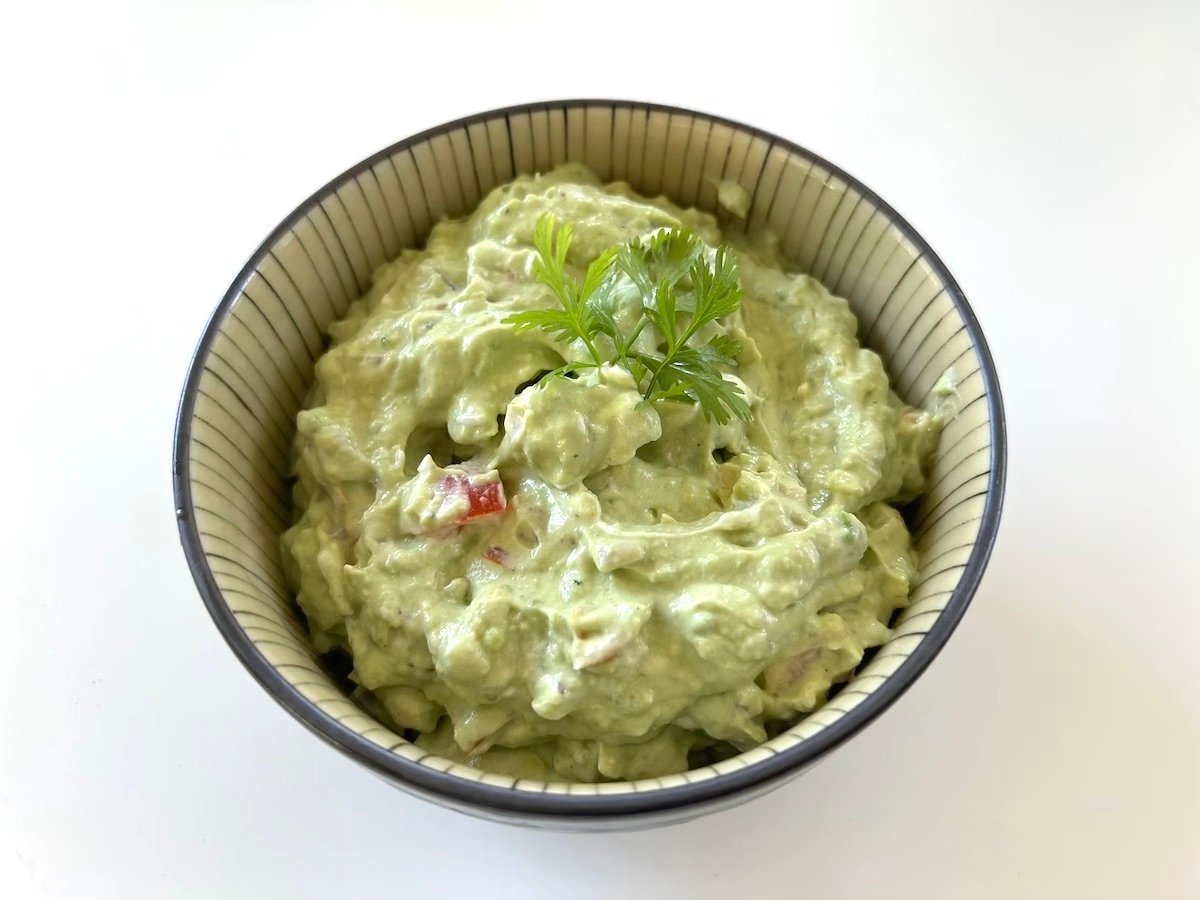 We are the envy of our neighborhood with two dwarf avocado trees that produce nice-size fruits every season. And right now, as summer approaches, our trees are adorned with these small green jewels.
There are more than 200 varieties of avocado trees in Hawaiʻi, ranging in size from the egg-size Jan Boyce to the 14-inch-long Fukumitsu. And folks will say the fruit grown in the Islands taste different—read different—that the ones grown elsewhere. Hawaiʻi's avos boast a creamy texture and nutty flavor—perfect on toast, in smoothies, diced on salads or added to sandwiches.
And they're super healthy, too. Avocados are great sources of potassium—according to the U.S. Department of Agriculture, a 100-gram serving of avocado contains 485 milligrams of potassium, compared to bananas, which have 358 milligrams of potassium per 100 grams. They're also packed with monounsaturated fats, which works to lower LDL cholesterol, and high in fiber.
My 5-year-old son doesn't care about fiber or monounsaturated fats. But he will eat avocados in his favorite form: guacamole.
I came up with a simple recipe that can be easily modified to specific tastes. Since many kids don't love giant chunks of onions or an overabundance of garlic, I swapped those for finely chopped red onions (or better, shallots) and a small amount of minced garlic. I also added sour cream to mellow out the flavor and sneak in some diced tomatoes (also from our garden) for added lycopene and vitamin C.
---
SEE ALSO: HONOLULU Family Recipe: Quick Malassadas
---
And what better way to celebrate Cinco de Mayo (May 5) than with a healthy serving of guac?
Plus, your kids can help make this dish. Young kids can mash the avocado; older kids can dice the tomatoes and onions.
Easy Guacamole
Ingredients
2 avocados, halved, seeded and peeled
1/2 lime, juiced
1 clove garlic, minced
1 T. (or more) finely chopped red onions or shallots
2 Roma tomatoes or 8 cherry tomatoes, seeded and diced
1/8 to 1/4 cup sour cream
1/2 tsp. ground cumin
1/2 tsp. salt
1/4 tsp. pepper
1 T. chopped cilantro
OPTIONAL: Diced jalapeño peppers
Directions
Cut the avocados in half, remove the pit and scrape the flesh into a bowl.
Squeeze/add the lime juice to the avocados to prevent browning.
Add the remaining ingredients and mash together to desired consistency. Use a fork or potato masher.
Store in the refrigerator until ready to eat. Press plastic wrap against the surface of the guacamole to prevent browning.