Holiday Gift Guide: 5 Last-Minute Ideas For Your Favorite Food Lover
Five easy gifts, some you don't even have to leave the house for.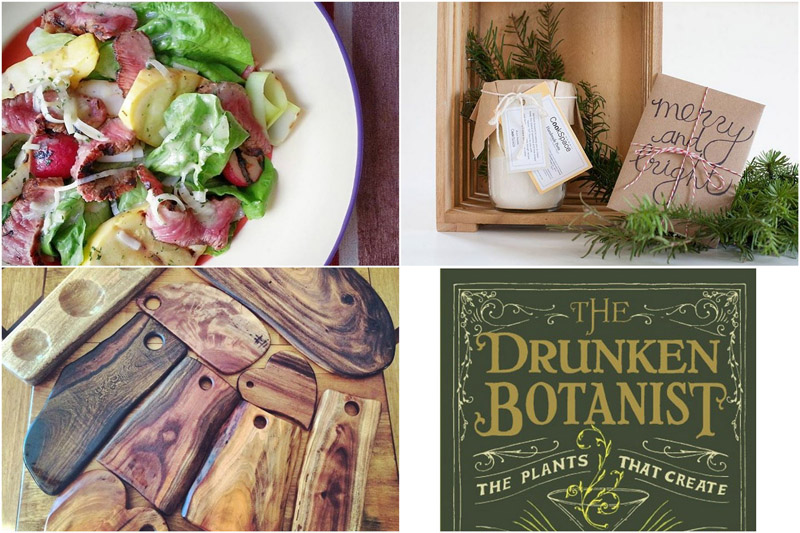 Wait, Christmas is this week?
So you've been a little caught up in work/life/procrastination. Here are five last-minute gift ideas:
Hopale'a Ginger chocolates
Does anyone really need any more chocolate this season? What a silly question. Of course we do, especially these—the only chocolates to support Hōkūle'a's worldwide voyage. These clusters of Hawai'i-grown dark chocolate, ginger, macadamia nuts and coconut were born out of a relationship between HOPA, as in Uncle Clay's House of Pure Aloha, the popular all-natural shave-ice shop, and Hōkūle'a's master navigator Nainoa Thompson. All profits go to the Polynesian Voyaging Society.
$8, available at R. Fields and Kaimukī Superette (a good place to assemble a local-food gift basket of guava membrillo, farm pickles, sauces and other sundries)
Cookspace classes
Upcoming cooking classes at this kitchen and event space include how to make pasta with Andrea Onetti of Onda Pasta and bread lessons with Chris Sy of Breadshop. And the perfect soother after the chaos of the holidays: a tea class, exploring tea varieties such as green, white, oolong and mamaki.
$60 and up, cookspacehawaii.com
Foundwood
These gorgeous cutting boards and serving pieces are salvaged from Hawai'i-grown hardwoods once destined for the dump. Find a small selection of boards great for serving cheeses and charcuterie at Owens and Co., or, for late gift-givers, find the best selection at the Kaka'ako FarmLovers farmers market on Saturdays.
$58 and up, foundwoodworking.com
The Drunken Botanist
Gin starts from juniper, bourbon from corn, Ugandan beer from beer bananas stomped on like wine. Wait, what? This book delves into "the plants that create the world's great drinks." (We'll have to take the author's word for it on banana beer being a great drink.) Find botany and history tidbits, gardening tips, and of course lots of cocktail recipes in this fascinating volume. Because learning is so much more fun when drinking.
$20, find it at the plant boutique Paiko
Fresh Box
This is a veggie subscription, meal plan and cooking lesson, all in one (insulated) box delivered to your door. In addition to the complete set of ingredients you'll need to make three meals a week, you'll also find recipe cards with pro-level cooking instructions from William Chen, former chef de cuisine at Beachhouse at the Moana, who launched Fresh Box earlier this year. Previous meals included sesame steak yakisoba with long beans, and fish with risotto, mushrooms and Brussels sprouts.
$72 for three meals for two, through December 24, buy a gift box and get 25 percent off a Fresh Box order for yourself. hifreshbox.com
More gift guides:
For the Sweets Lover
For the Drinks Lover