Holiday 2022 Dine-in and Takeout Menus for O'ahu: Part 1
Everything from prime rib and duck to Christmas cakes and New Year's osechi boxes. More coming in Part 2 next week!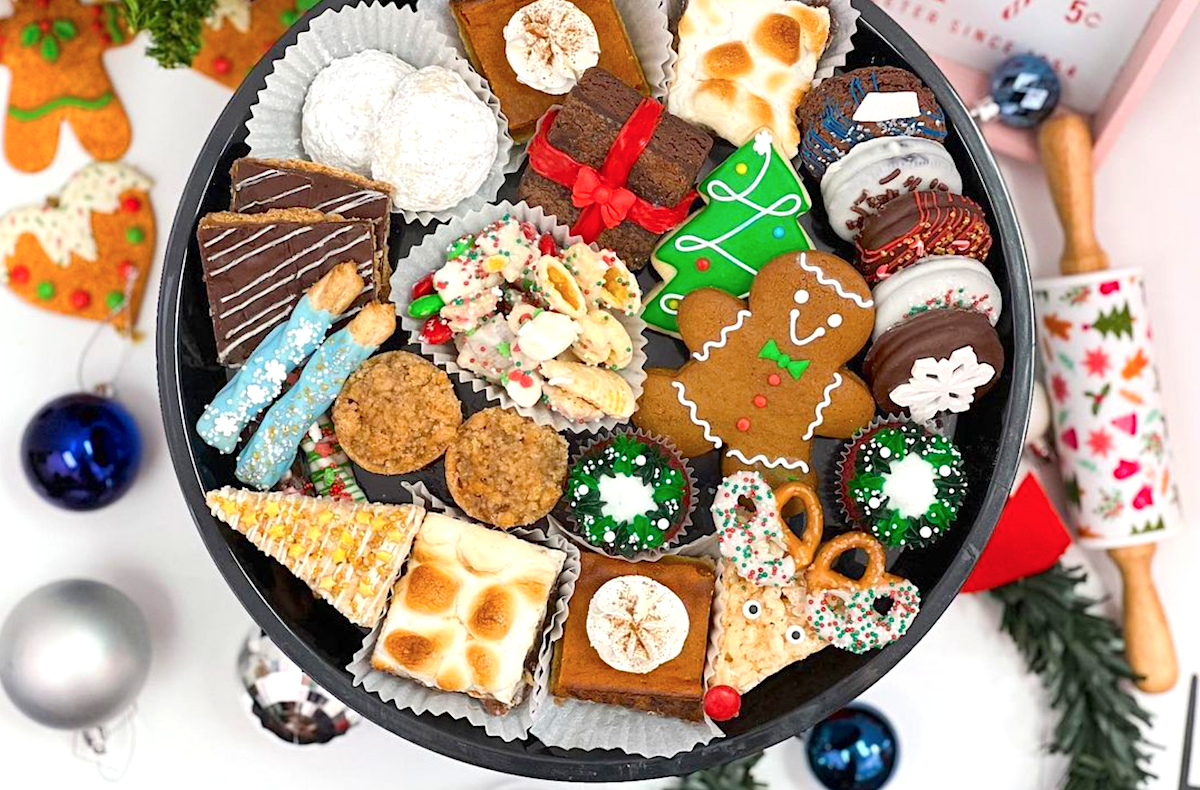 Choices, people! Check out more than 40 options below, for everything from Christmas cookies and charcuterie to full dine-in or takeout dinners. As more restaurants and eateries come out with holiday offerings, we'll add them to those below—or publish them in next week's Part 2. Either way, just click on the image to find out more.
---
SEE ALSO: Holiday 2022 Menus at O'ahu Restaurants: Part 2
---
53 by the Sea
Kaka'ako
View this post on Instagram
View this post on Instagram
---
Aloha Beer
Kaka'ako
View this post on Instagram
---
Arancino at The Kāhala
Kāhala
View this post on Instagram
---
Basalt Waikīkī
Waikīkī
View this post on Instagram
---
Buho Cocina y Cantina
Waikīkī
View this post on Instagram
---
A Cake Life
Mō'ili'ili
View this post on Instagram
---
Cake M
Pawa'a
View this post on Instagram
---
Deck Waikīkī
Waikīkī
View this post on Instagram
---
Feast
Mānoa
View this post on Instagram
---
Fig & Ginger
McCully
View this post on Instagram
---
Foodland Hawai'i
Multiple locations
View this post on Instagram
---
Haus of Fusion
Kaimukī
View this post on Instagram
---
Hideout at the Laylow
Waikīkī
View this post on Instagram
---
Ige's Halawa Lunch & Catering
Halawa
View this post on Instagram
---
Ige's Lunchwagon & Catering
'Aiea
View this post on Instagram
---
J & S Lumpia Spot
Salt Lake
View this post on Instagram
---
Kapa Hale
Kāhala
View this post on Instagram
---
Kulu Kulu
Multiple locations
View this post on Instagram
---
La Gelateria
Pawa'a
View this post on Instagram
---
La Tour Café
Multiple locations
View this post on Instagram
---
The Local General Store
Online
View this post on Instagram
---
Made by Aliyoko
Online
View this post on Instagram
---
Malu Honolulu
Ke'eaumoku
View this post on Instagram
---
Mango Street Grill
Wahiawā
View this post on Instagram
---
Marian's Catering
Wahiawā
View this post on Instagram
---
Moana Surfrider
Waikīkī
View this post on Instagram
---
Nico's Upstairs at Pier 38
Multiple locations
View this post on Instagram
---
Olive Branch
Online
View this post on Instagram
---
Paradise Pawz
Kailua
View this post on Instagram
---
Poke Stop
Multiple locations
View this post on Instagram
View this post on Instagram
---
Redfish Poke
Kaka'ako
View this post on Instagram
---
Rinka Restaurant
Kaka'ako
View this post on Instagram
View this post on Instagram
---
Side Street Inn
Kapahulu
View this post on Instagram
---
Sunny Side Bakery
Wahiawā
View this post on Instagram
---
Tanioka's Seafood & Catering
Waipahu
View this post on Instagram
---
Via Gelato
Kaimukī
View this post on Instagram
---
Waikīkī Chocolates
Waikīkī
View this post on Instagram
---
Wolfgang's Waikīkī
Waikīkī
View this post on Instagram
---
Yo Mama's Mochi & Snacks
Online
View this post on Instagram
---
Zippy's
Multiple locations
View this post on Instagram
---
SEE ALSO: Holiday 2022 Menus at O'ahu Restaurants: Part 2
---