Hiki Nō goes live for debut broadcast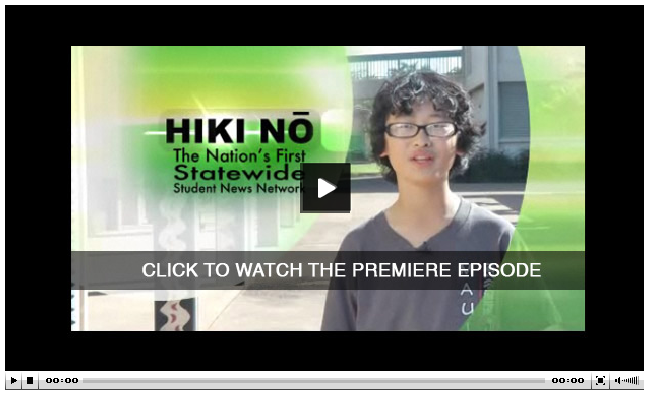 The nation's first statewide student news network launched its debut broadcast on PBS Hawaii.
With participation from more than 60 of Hawaii's public, private and charter high school and middle schools, Hiki Nō features student-produced video segments that connect schools across the state by offering a co-hosted show experience that allows each school to host a segment.
Students deploy video storytelling skills to produce a full 30-minute news show covering topics relevant to our world and and in our society.
I tuned in tonight for the first Hiki Nō show, and it was great to see students honing these skills at such a young age. Hiki Nō gives students a project-based approach to learning industry skills that will be necessary to stand out in today's job market.
I can't wait to see live reporting and an active social media/web component to engage the audience.
If you haven't had a chance to tune-in yet, PBS Hawaii has posted the entire first episode online, or you can catch an encore on Tuesdays at 12:30 p.m., Fridays at 9:30 p.m., Saturdays at 12:30 p.m. and Sundays at 3 p.m.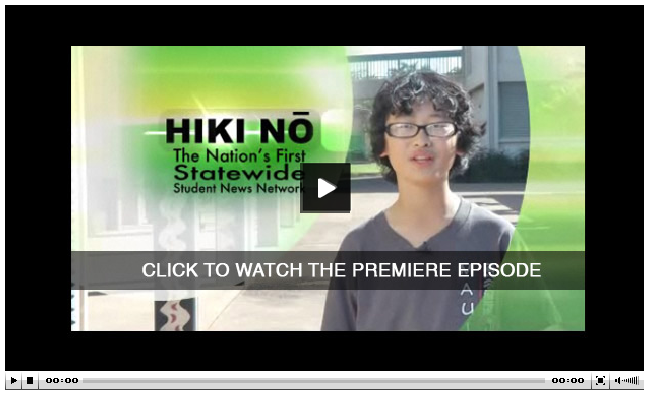 Did you catch the first episode of Hiki Nō? If so, I'd like to hear your thoughts!
On the web
Web: Hiking offline
Twitter: @HikiNoCanDo
Facebook: Search "Hiki No"