HIFF Reviews: 'The Thieves' and 'Barfi!'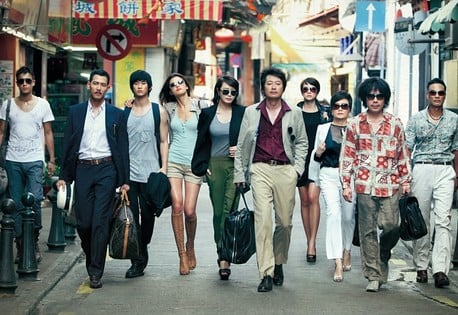 Nonstop Honolulu is reviewing films featured at the 2012 Hawaii International Film Festival, happening now through Oct. 21. Find our ongoing series of reviews and coming screening dates below.
The Thieves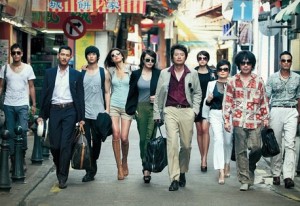 "The Thieves" just recently became the all-time best selling movie in Korean history, passing "The Host," and it's easy to see why. Featuring an all star cast, a complicated casino heist and glossy production values, it could be called a Korean "Ocean's Eleven." But unlike the Hollywood blockbuster, there is no honor amongst these thieves. Yes, the ten thieves from both Korea and Hong Kong work together at first to steal a valuable jewel called the Tear of the Sun, but they all have their own agendas and double crosses naturally ensue.
Every good heist film should have at least one "a-ha!" moment where a secret is revealed to the audience that makes the crime come together however "The Thieves" telegraphs all of its hidden cards. This results in a relatively straightforward film where the audience knows who will betray whom and none of it is done with any creativity. The action scenes are also pretty ridiculous and there are some loose ends that are disturbingly not tied up.
The film is still entertaining, at least for the opportunity to see so many top Asian actors on screen together, but the script lacks smarts.
– Myong Choi
Barfi!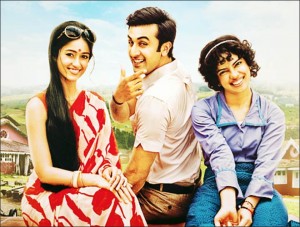 Barfi! is the central character in a love story, well actually two love stories, about a deaf and mute young man in Darjeeling, India. The first half of the movie focuses on his pursuit of the beautiful Shruti (Ileana Dcruz), who is already engaged to a rich man but can't resist Barfi's charms. But when Shruti chooses her destiny that doesn't involve Barfi, he turns his affections to Jhimil (Priyanka Chopra), an autistic young girl whom Barfi has known since childhood.
The film definitely gives an all out effort to portray Barfi as a charming, whimsical leading man, in fact overdoing it to the point where it becomes borderline shtick. We get it, he's a fun and sweet guy. But the film redeems itself by executing the romances so well. The rich and popular Shruti would normally have no interest in man like Barfi but the two overcome stereotype to create a very believable attraction. And while Jhimil's autism is a burden to Barfi at first, his transformation from caretaker to lover is natural.
The film could definitely use some trimming with a run time of 155 minutes but I never found myself bored and the conclusion is a very sweet one that will likely cause some tears. With its tremendous heart and believable romance, "Barfi!" surprisingly ended up as one of my favorite films of the festival. Just cut back on the saccharine next time.
– Myong Choi
White Frog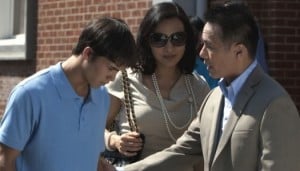 Every year, there's at least one film at the Hawaii International Film Festival that completely takes me by surprise. This year, "White Frog" directed by Quentin Lee is that film.
With an all-star cast consisting of Booboo Stewart, Harry Shum Jr., Joan Chen and BD Wong, I couldn't believe this film had almost slipped under my radar.
Stewart puts forth an amazing performance as Nick, a young man with Asperger's Syndrome who must come to grips with the sudden death of his older brother, Chaz. While trying to make sense of it all, Nick ventures out of his comfort zone and begins to discover that he didn't know his brother as well as he thought. Stewart's performance is tender and heart-wrenching at times, easily holding his own in scenes with veterans Chen and Wong. The one person who is able to steal scenes from Stewart is Amy Hill, who plays his psychiatrist and provides much of the comic relief in what would be an otherwise heavy drama.
"White Frog" is by far the best film I've seen at this year's film festival, and I'll be shocked if it doesn't win the Audience Award.
— Ed Morita
Getting Up: The Tempt One Story
Saturday, Oct. 20 at 11 p.m. at Dole Cannery Theatres
This amazing documentary tells the story of prolific graffiti artist Tony "Tempt" Quan, who was diagnosed with ALS (Lou Gehrig's Disease) in 2003. The degenerative nerve disorder eventually renders him unable to move and dependent on a respirator.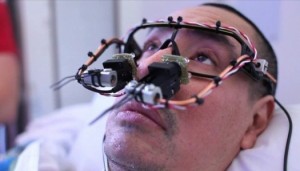 Yet, while Quan is unable to move, his mind continues to function and he seeks an outlet for his creativity. Over a period of several years, a community of family, friends, artist, and computer programers gather with the ambitious goal of finding a way for Quan to once again do his art.
They begin an open source project that utilizes cameras to track Quan's eye movements as a means to allow him to draw. Despite many drawbacks, the team persists, drawing inspiration from Quan's own will to live. One truly touching moment in the film is when the team wirelessly connect Quan's "Eyewriter" to a laser graffiti projector, and they watch Quan tag a wall for the first time since being confined to a bed. However, Quan is far from satisfied. Soon, with the help of his friends, he begins work on a project for an art gallery that will take his art from a two-dimensional screen into the three-dimensional world.
This is a truly inspirational film that shows no mater how much adversity you face, anything is possible. HIFF will be showing this amazing documentary once again on Saturday, Oct. 20 at 11 p.m. Do yourself a favor and check it out.
— Ed Morita
Silver Linings Playbook
Already a strong Oscar contender after winning the People's Choice Award at the Toronto Film Festival, "Silver Linings Playbook" comes with a film pedigree comparable with any award hopeful this year. Director and screenwriter David O. Russell ("The Fighter") guides the stellar cast including Bradley Cooper, Academy Award winner Robert de Niro, and Academy Award nominee Jennifer Lawrence ("The Hunger Games").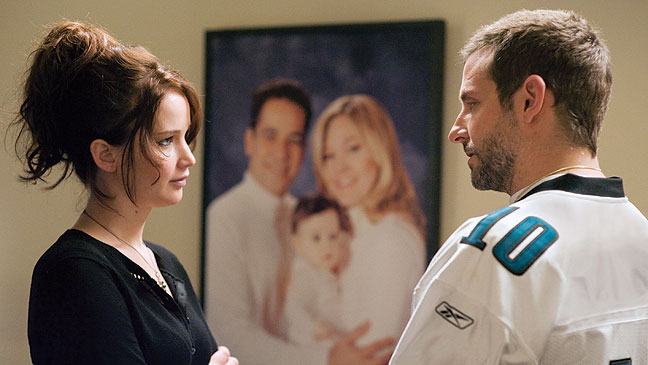 Cooper plays Pat Solitano, a Philadelphia high school teacher who gets released from a mental institution where he did his time after he snapped and assaulted a man who was sleeping with his wife. He returns home to live with his doting mother (Jacki Weaver) and his bookie father played by de Niro. Pat only has one thing on his mind, and that is to reconcile with his wife but then meets Tiffany (Lawrence), a widow with a shady reputation and dreams of competing in a local dance contest.
While the story may not sound like a funny one, I laughed the most I have this year while watching "Silver Linings Playbook." Russell keeps the laughs coming, one on top of the other, poking fun at dysfunctional families, superstitions and even Hemingway. It really tells you something when Chris Tucker, who plays a friend of Pat's from the mental institution, isn't even one of the funniest characters.
Of course behind all of the humor is some deep human emotional drama and while I loved the dynamic of the Solitano family, I wasn't quite enamored with Lawrence's performance. I've never felt that she brought any substance to her roles and I kept thinking that her part could have been even funnier or more dramatic if played by another actress.
Still, "Silver Linings Playbook" features a fantastic script with some great moments and will probably be a contender during Oscar season.
– Myong Choi
All About My Wife
Friday, Oct. 19 at 8:45 p.m. and Saturday, Oct. 20 at 6:15 p.m. at Dole Cannery Theatres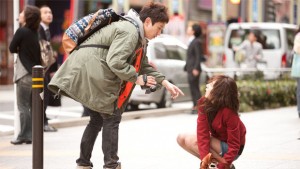 Doo Hyun (Lee Sun Gyun) and Jung In (Im Su Jung) have a fantasy courtship after a meet-cute in Japan and end up getting married. Fast forward seven years and routine has replaced romance. Jung In has turned into a critical housewife and complains about everything from newspapers dumped into her yard to questionable restaurant logos. It's gotten so hard for Doo Hyun to cope with her negativity that he hires a local Casanova (Ryu Seung Ryong) to seduce her so that he can finally divorce her.
I suppose that Jung In's perspective of how the world works is supposed to be refreshing and charming despite her constant complaining but her character is just so negative that I could never get to like her despite actually agreeing with some of her rants. In fact, I totally agreed with Doo Hyun and if in his shoes, probably would have done the same thing. Im Su Jung is a great actress and she does the best with the material given but even her sweet image can't save her character's nasty demeanor.
"All About My Wife" is pegged as a romantic comedy but works better as a cautionary tale for marriage.
– Myong Choi
Fresh Meat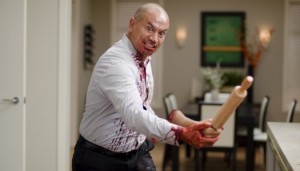 Known for playing Jake Heke in "Once Were Warriors" and "What Becomes of the Broken Hearted" and Jango Fett in the "Star Wars" prequels Temuera Morrison is no stranger to memorable rolls. Morrison adds to this list with his portrayal of Professor Hemi Crane in the comedy grindhouse film "Fresh Meat." Morrison is much more sedate and intellectual in this film, which makes him all the more menacing.
The Cranes appear to be your average suburban family whose lives are turned upside-down when an escaped convict Ritchie Tan and his gang choose to hide out in their house. Unfortunately for Tan, he chose the wrong house as the Cranes are part of an ancient Maori cult of cannibals.
Morrison's comedic delivery is great when he scolds his son to not "bruise the meat," or when delivering clever lines like, "Blood is thicker than water … and it tastes better too," or when a friend of the Cranes' daughter stops by and Morrison tells her to "invite him in, we'll have him for dinner."
Director Danny Mulheron does a terrific job. Don't mistake this for your average slasher film. Although "Fresh Meat" has its fair share of decapitations and severed limbs, gushing fake blood, blatant T&A and copious amounts of cannibal humor, this is a true comedy that just happens to be about cannibals.
— Ed Morita
Teddy Bear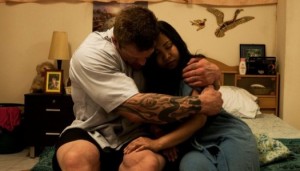 Real-life bodybuilder Kim Kolb portrays the quintessential gentle giant in this appropriately titled film from Denmark. Kolb puts in a wonderful performance as the shy and awkward Dennis. Living with his overbearing mother, Dennis yearns to find love, but is prevented from making a connection with women due to his painful shyness.
After his Uncle Bent returns from Thailand with a young bride, Dennis is inspired travel there in hopes of finding love for himself. As if his shyness isn't a big enough obstacle, Dennis, who towers over virtually everyone upon arriving in Thailand, now must adapt to the culture shock of being in a foreign country.
In Thailand, away from his needy mother, you can see his confidence start to build when his impressive stature draws cat calls from women as he walks down the street. Dennis receives another ego boost when another bodybuilder at a local gym recognizes him and shows him a scrapbook with magazine clippings from Dennis's career.
You can't help but root for Dennis. Director Mads Matthiesen does a terrific job of storytelling. The gym scenes are reminiscent of the "Pumping Iron" documentary with Arnold Schwarzenegger and Lou Ferrigno, which gives this film a documentary feel and makes you forget that this is a work of fiction about a man who has a heart as big as he is.
— Ed Morita
Seeking Asian Female
I went into "Seeking Asian Female" knowing virtually nothing about it, deciding at the last minute to watch it after a friend saw the first screening and recommended the film. In fact, I didn't even know it was a documentary.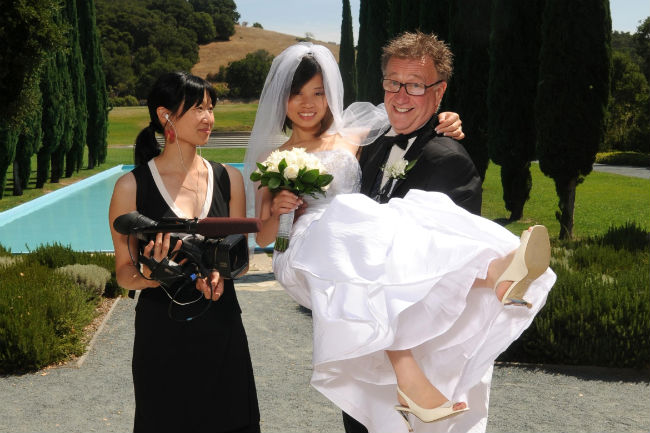 But I am glad I stumbled upon this insightful film. The first 10 minutes or so shows interviews with white men talking about their attraction to Asian women and I immediately thought, "Oh no, here we go with the Asian fetish stuff again." But then the film surprised me by focusing on one specific couple living in the Bay Area. Steven is a 60-year-old white man who loves Asian women. After several divorces, he wants to meet a mate online from Asia, specifically China. The reason is never really made clear as I'd guess that Steven probably doesn't know either. He just knows what he likes.
He meets Sandy, a young Chinese woman, online and brings her to America. She has three months to stay and decide if she wants to marry Steven or return to China. Director Debbie Lum not only records their courtship but also acts as their translator and counselor. She also narrates the film and questions herself as to what her appropriate role should be in this relationship.
Lum captures many key moments of the relationship, both happy and sad, as Steven and Sandy expectedly struggle over language and culture differences while also trying to force love into their hearts. Steven and Sandy are both interesting to watch and the audience wonders if they will survive their relationship throughout the film.
"Seeking Asian Female" will not answer the question why white men have yellow fever but presents a fascinating case study nonetheless.
– Myong Choi
Dangerous Liaisons
Sunday, Oct. 21 at 2:30 p.m. at Dole Cannery Theatres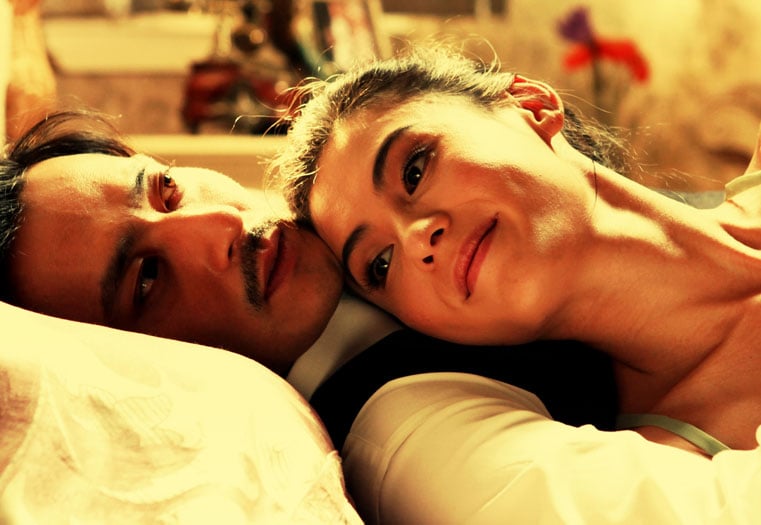 Korean director Hur Jin Ho takes the well-known story from French novelist Pierre Choderlos de Laclos and sets it in 1931 Shanghai. Cecilia Cheung and Jang Dong Gun play the scheming Miss Mo and Xie Yifan. She's a manipulative aristocrat and he's a renowned playboy. Both use people for entertainment. When Du Yufen (Zhang Ziyi) comes into town, Mo and Xie make a bet. If Xie can seduce Yufen, Mo will be his. If he fails, she will take over a portion of his land.
Hur's film looks great with fantastic set pieces and costumes but the writing needs some tightening. The romance between Xie and Yufen is sudden and Jang and Zhang both deliver weak performances. Jang seems to think that he can smirk his way through the role and Zhang shows no fire in her performance. Only Cecilia Cheung succeeds in displaying the true cunning and devious traits of her character.
I wish I could speak on the conclusion of the film but HIFF's print unfortunately wouldn't allow the last 10 minutes to play. But I was intrigued enough from what I saw to look for the film later on DVD to finish it properly.
– Myong Choi
Seeds of Hope (Na Kupu Mana'olana)
Friday, Oct. 19 at 3:30 p.m. at Dole Cannery Theatres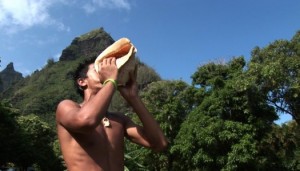 I'm a big supporter of food sustainability, and "Seeds of Hope" is one of the many films addressing that issue in this year's Hawaii International Film Festival.
Aside from sharing stories of farmers who strive to return to a time when Hawaii was not completely dependent on the shipping industry, this film touches on a lot of political issues. Water rights, pesticides, the sale and development of ag lands and the political third rail of the Hawaii food sustainability movement, Monsanto's work with GMO testing.
Included in this film are interviews with Kamuela Enos and Gary Maunakea-Forth of Ma'o Farms, Molokai farmer Walter Ritte, Stacy Sproat-Beck of the Waipa Foundation, Lynn Decoite of L&R Sweet Potatoes, Shin Ho of Ho Farms, Chris Kobayashi of Wai'oli Taro Farm, Ed Boteilho of Cloverleaf Dairy, Dean Okimoto of Nalo Farms, Monique Van Der Stroom of Naked Cow Dairy, Richard Ha of Hamakua Springs, Jack Spruance of the Molokai Livestock Co-op, and Dr. Diane Ragone of the Breadfruit Institute.
During a Q&A after the first screening, the film's director, Danny Miller, expressed a desire to continue adding to the project and possible making into a series for internet or television, which I think would work much better than the current film. As is, the filmed feels muddled; jumping around from topic to topic with no clear transition from one issue to the next. As a series, each episode could be devoted to a specific issue giving Miller the opportunity to develop the storytelling even more.
Miller does not pull any punches. There are some scary statistics in this documentary, the most sobering being that should something happen to the shipping industry, Hawaii only has about two weeks worth of food. Regardless of my opinions on how the film is put together, the content is worth watching, and should be watched by everyone.
— Ed Morita
The Soul of Bread
Thursday, Oct. 18 at 3 p.m. at Dole Cannery Theatres
Of all the things in a baker's skill set, bread is the one that requires the most care and attention. The yeast that causes the bread to leaven is a living organism. Bread is truly alive. It breaths, it grows and it can die, but does it have a soul? That is one of the themes in the Taiwanese film "The Soul of Bread."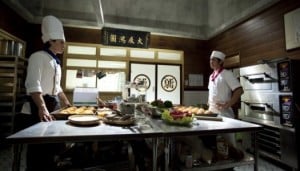 Gao-Bing is perfectly content with his life as a baker in a small Taiwanese town. This is not the case for the love of his life Hsiao-Ping, whose father owns the bakery that Gao-Bing has worked at for most of his life. Ping dreams of seeing what the rest of the world has to offer, and even tries to get Gao-Bing to enter a baking competition in France.
Ping seems to get a chance to see the world when TV celebrity baker, Brad (Anthony Neely) comes into town in search of the worlds greatest bread that his mother, a food writer, would describe to him as a child. Much to Gao-Bing's dismay, Ping's father agrees to let Brad apprentice at the bakery. Ping is attracted to Brad's worldly ways while Gao-Bing does everything he can to hold on to her.
Earlier in this review, I asked if bread has a soul. The answer to that question is yes, and it is a lesson that Gao-Bing learns during his growth in the film.
At the beginning of the film, Gao-Bing's bread does not stand out much because he just goes through the motions. Everything he makes is just a recipe to him, a list of ingredients that must be mixed together. It isn't until he faces the prospect of losing Ping that he realizes that he must pour his love for her into the bread that he makes. This is what gives bread (and all foods) it's soul and is the difference between making good bread and amazing bread. The best bread that Gao-Bing makes during the film tastes so good because it came from a place of love, and that is why no restaurant can ever cook better food than the food made by your mother, grandmother or someone close to you.
I learned this lesson in high school. Try as I might, I could never replicate my aunt Rosie's cheesecake. She gave me the recipe and explained the process to me several times, but I was certain that she was leaving something out because it never tasted the same. The problem I was having was that I was being too analytical. Like Gao-Bing, I was focusing on the recipe and not the intention behind what I was doing. The moment I figured that out, things started to click for me and my food started to taste better. This was a profound moment for me and is one of the reasons that I eventually went into the culinary field.
There are some excellent food porny moment in this film, although the pastry chef in me couldn't help being distracted by Neely's terrible baking technique. Watching this film, you could practically smell the bread baking in the theater. The mixing and kneading dough by hand along with an amazing scene of bread rising in an oven is sure to whet anyone appetite, foodie or otherwise.
The love story premise, which borrows heavily from "Sabrina" and "Chocolat" is nothing new, but the growth of each of the characters really draws you into the film. However, what makes this film truly special is the profound message that you must put a little bit of yourself into everything that you do.
This film will be shown once more on Thursday, Oct. 18 at 3 p.m. I highly recommend that you see it.
— Ed Morita
Dead Sushi
I've always joked that all men reach full maturity at age 12. After that, they just get bigger. This statement has never been truer than with the movie, "Dead Sushi," staring Rina Takeda.
Noboru Iguchi, director of "RoboGeisha," "Karate-Robo Zaborgar" and now "Dead Sushi" once again channels his inner teenager to create a hilarious film that had everyone in the theater laughing.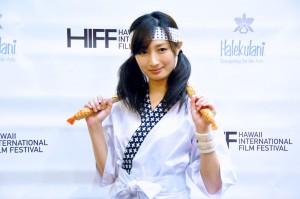 Takeda plays Keiko, a young girl who leaves home to escape the strict sushi-making and martial arts training of her overbearing father. When she gets a job at a rural inn, Keiko finds herself facing a group of overzealous business executives from a corrupt pharmaceutical company and attacks from zombie sushi.
This film has all the elements to make it a cult classic — intentionally campy martial arts that send bad guys flying from kicks that miss them by two feet; comical characters who take their sushi way too seriously and are ready to fight at a moment's notice; gratuitous amounts of fake blood and blatant T&A.
"Dead Sushi" has an absurdly funny premise that, if you let it, will leave you in stitches. This is a fun movie that, if you have a chance, is definitely worth watching.
Here's video from the Q&A session after the screening.
— Ed Morita
Reviving Recipes
Monday, Oct. 15 at 3:45 p.m. at Dole Cannery Theatres
An 80-something woman keeps a small field by her house planted in the rare turnips she grew up with. A 70-something neighbor heeds her plea to keep the seeds going in his fields on the side of a mountain. A chef sits at a table with pen and paper, bites into the raw tuber and pens his impressions as the flavors flood his senses. The dishes he creates, the turnips scorched to draw out their pepperiness and starring above the cubes of steak he pairs them with, draw full houses and raves.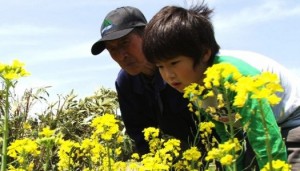 "Reviving Recipes" is director Satoshi Watanabe's quiet love letter to the fields and farmers of his northern Japan hometown. His contribution to a growing movement to revive a slice of Yamagata Prefecture's local food culture, the documentary strings together linear vignettes about the resurrection of near-extinct heirloom crops. The camera lingers on fields of blowing snow, faces aged by sun and toil, the back-breaking labor of 70-somethings as they scamper up and down mountain slopes burning fields and hauling away smoldering logs.
And it shows equally their rewards: Small grandchildren helping to winnow out seeds. Schoolchildren delighting in the taste of a near-forgotten cucumber variety they've grown. A grandson who comes home to become an heirloom taro farmer. And the people who line up to buy the crops and fill the restaurant where they're highlighted.
"Reviving Recipes" has been seen so far only in its native Yamagata. There are no plans for a DVD release. It plays one more time at HIFF, this Monday.
— Mari Taketa
Shanghai Calling
Monday, Oct. 15 at 4 p.m. at Dole Cannery Theatres
"Shanghai Calling" is a fish-out-of-water story with an Asian American twist.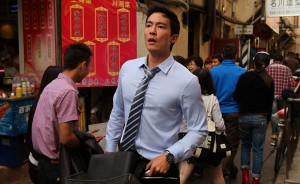 Daniel Henney stars as Sam Chao, a successful attorney in New York City, hoping for a promotion to partner in his firm. Instead, he is asked to relocate to Shanghai for 3 months to attend to an important client there with the assumption that the promotion would be waiting upon his return. Being of Chinese blood, it's assumed that he would fit right in with the land of his ancestry but that is not the case. His American cockiness and bravado is ignored in Shanghai and even works against him, resulting in a potential career ending mistake in a very important licensing deal. He's forced to then seek help from a cast of locals including Amanda (Eliza Coupe), who represents the opposite of Sam since she looks white but speaks fluent Mandarin, and Donald (Bill Paxton), another ex-pat who's made a new life for himself in Shanghai as the Mayor of Americatown.
Henney has the burden of carrying this film as he is in nearly every scene and he does an excellent job pulling it off. I have watched Henney's career grow from supporting roles in Korean dramas to American TV and now to film and he has never been better. He definitely acts American, and yet also equally Asian when he finally learns the ways of the East. The transformation is subtle but noticeable. His supporting cast is also great. Coupe and Paxton pull their roles off nicely and the supporting Chinese characters are also memorable, especially a go-to guy named Awesome Wang. First time director Daniel Hsia makes a successful debut balancing the great cast, charming screenplay and deft camerawork.
I spoke with both Henney and director Hsia after the film and they stated that they are looking for a distribution deal for their film. I don't think they'll have any problems finding one. It's a great film.
— Myong Choi
Architecture 101
Friday, Oct. 12 at 9 p.m. and Saturday, Oct. 13 at 3:30 p.m. at Dole Cannery Theatres
"Architecture 101" is a typical Korean melodrama, but when a country executes a specific genre so well, even run-of-the-mill films can be entertaining. The story begins in present day, when an architect named Seung Min (Uhm Tae Woong) is surprised by the sudden appearance of his college freshman crush Seo Yeon (Han Ga In). She wants him to build her a house in Jeju-do as he promised he would when they were both freshmen. The story then goes back 15 years to their freshman year, where both characters are played by younger actors. Seung Min (Lee Jae Hoon) is shy and naive, while Seo Yeon (Bae Suzy) is the new girl in town and the crush of many of her seniors.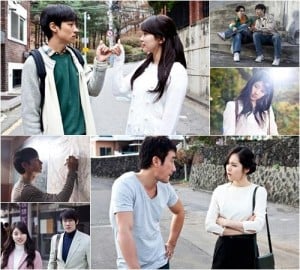 The story of the younger versions of the characters is much more appealing as the performances by Bae Suzy and Lee Jae Hoon portray the right amount of youthful innocence and curiosity, resulting in some great chemistry between the two. Uhm Tae Woong is a strong leading man but he's somewhat handicapped by both Han Ga In's character as well as her performance. The older Seo Yeon comes off as selfish and needy, despite her deep affection for her ill father. Han, as beautiful as she is, has never been a strong actress, and here is she is serviceable at best. I just wasn't convinced that these two characters could possibly hook up again after 15 years. The ending will also leave some frustrated as it fails to answer some questions as to what really happened when they were younger and ultimately results in surprising finish.
But there are some very sweet moments in the film as well as some hilarious comic relief from Seung Min's friend, Baffle, who tries to coach him on how to seduce women. If you're normally charmed by typical saccharine Korean dramas, this film could be for you.
— Myong Choi
Going to HIFF? Info and tickets here