Hidden gem: Paul's Place Cafe in Hilo
It may be casual, but with only 8 seats you WILL need a reservation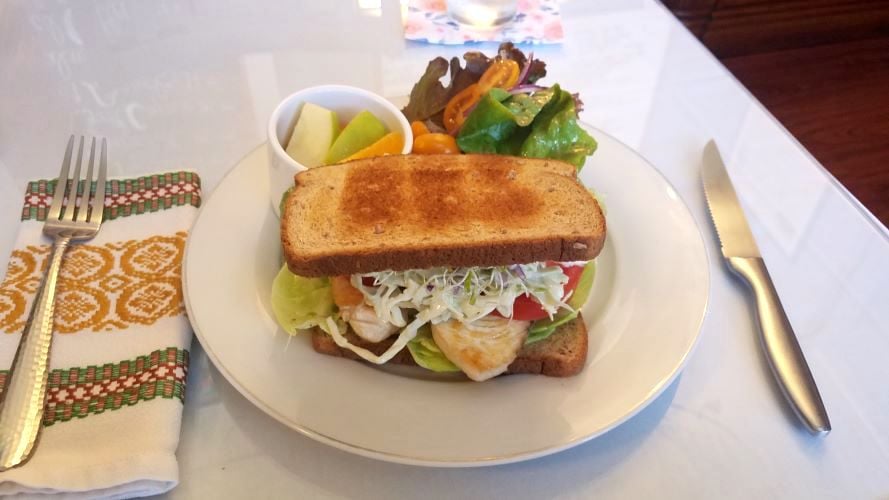 My father is from Hilo, so I've been a frequent visitor since the early 70s. For me, this Big Island city has steadfastly managed to retain its historic identity and charm — so much so that I can walk into any restaurant and be greeted with an open table, a friendly smile and a delicious meal. It was with this expectation that I came across a remarkable café that cannot be experienced without a reservation. A RESERVATION!! But stay with me, loyal readers, and you'll see that it's worth the effort.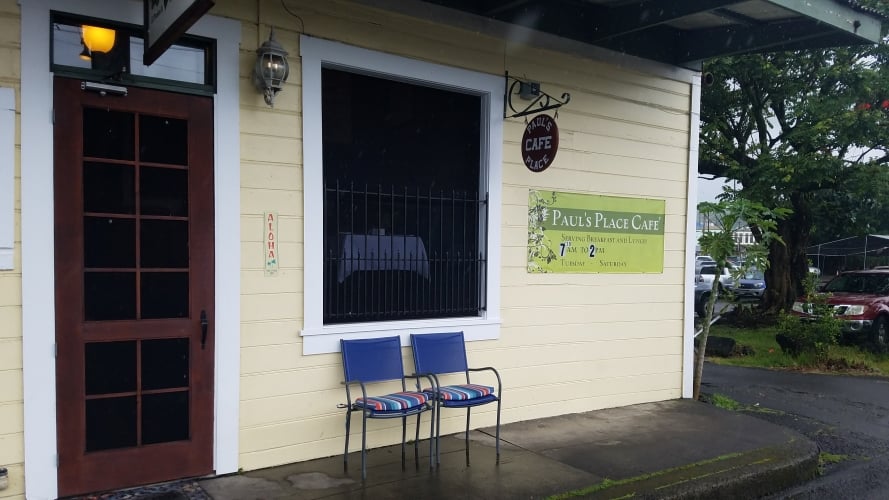 Paul's Place Cafe is tucked away on a tiny street along the perimeter of historic downtown Hilo, a two-minute walk from the Hilo Farmer's Market. For several years now, owner and self-taught chef Paul Cubio has delighted locals and tourists with offerings that would fit right in on any high-end Sunday brunch menu in Honolulu. Cubio's concise menu takes an artisanal approach by focusing on a few items and raising them to a high level.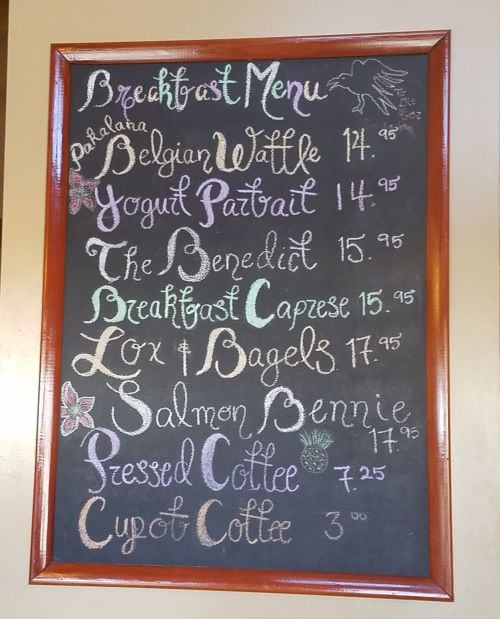 What looks good to start?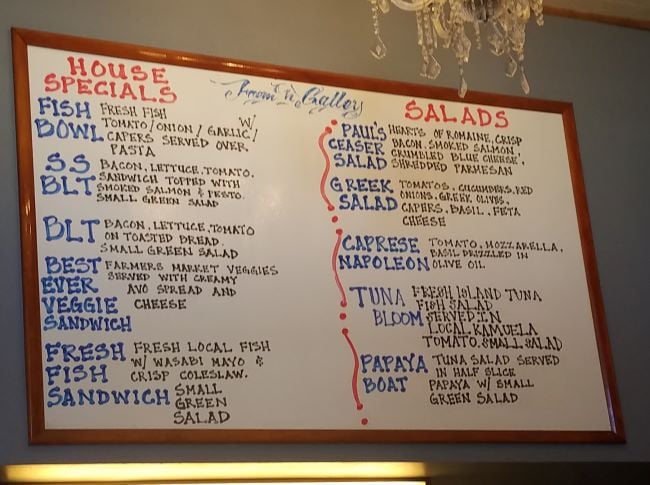 Even more remarkable, Cubio's kitchen consists of a miniscule 3×4' counter that holds a cutting board, chef's knife and a single induction burner, and a sink where he washes dishes between cooking (I think I had the same setup in college). Cubio estimates that 99% of his ingredients come from the farmer's market, fishmongers and KTA Super Store.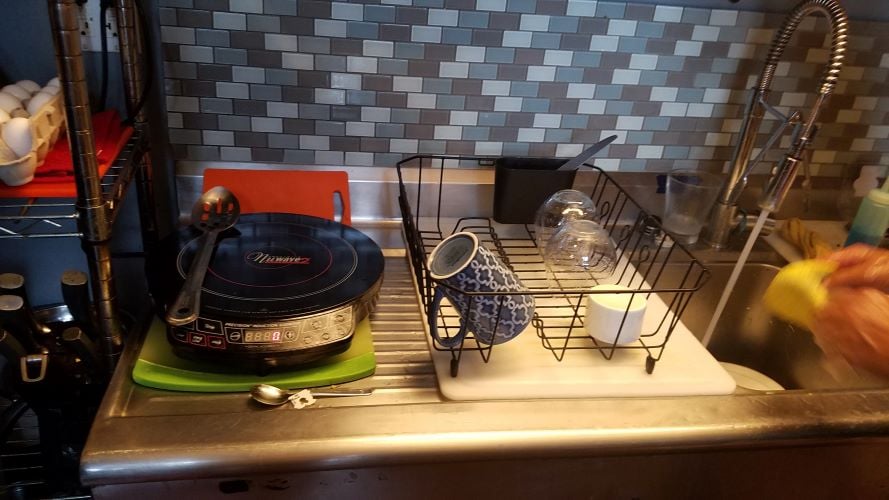 After seeing posts online, I have to start with the Belgian Waffles. Served two per dish and topped with local pineapple and strawberries, they have a lightness and crispiness that challenge the usual perception of waffles. I'm delighted by a slight citrus taste in the batter that pairs well with the fruit and powdered sugar topping.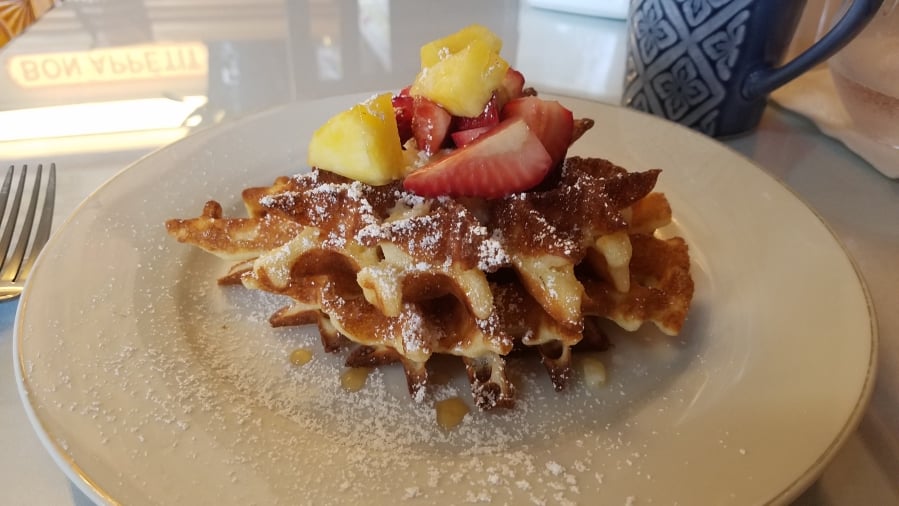 My second dish is the Salmon Bennie. While I usually pass on dishes like this variation on an eggs Benedict, there's such clamor online about it that I need to taste it for myself. A base of toasted croissant is stacked with luscious Kamuela tomatoes, smoked salmon and poached eggs. A light Hollandaise dances with the eggs and salmon, in contrast with the usual velvety blanket of sauce. This one is so good that I repeatedly think about it for several days after.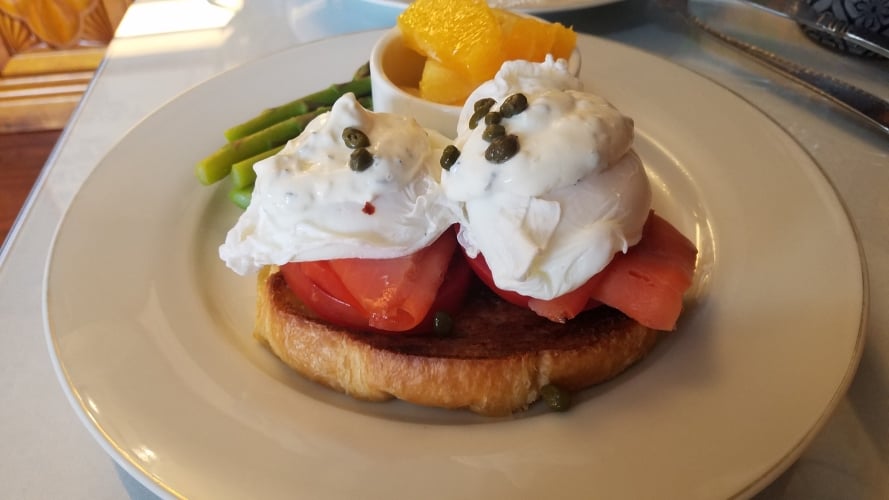 My last dish is the fish sandwich featuring ono, locally caught just that morning. Perfectly moist and tender, the ono is joined by more of those lovely Kamuela tomatoes and a crunchy fresh coleslaw, made to order with each sandwich. This dish confirms my new status as a fan of Paul's Place.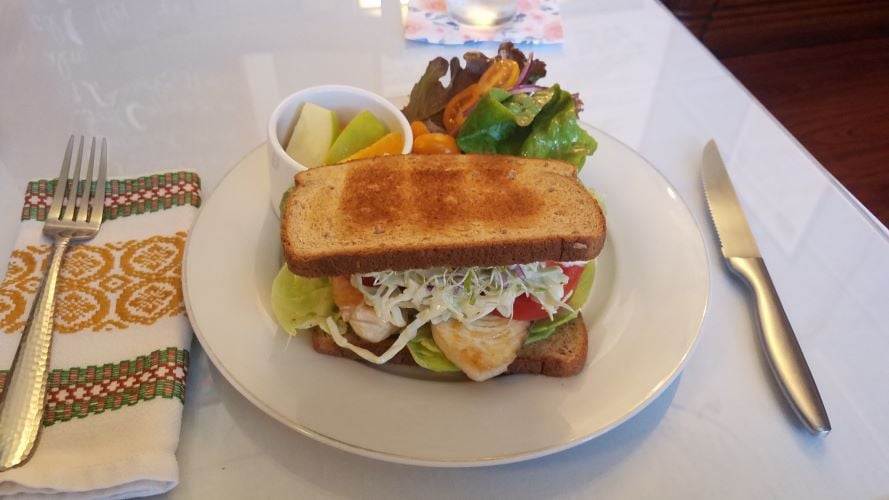 You should be warned that the cafe has only three tables that seat eight people at most. Because of this, reservations are highly recommended and even required. Also note that reservations are not to be taken lightly, since you only have a five-minute grace period before the table is given up to someone on the wait-list.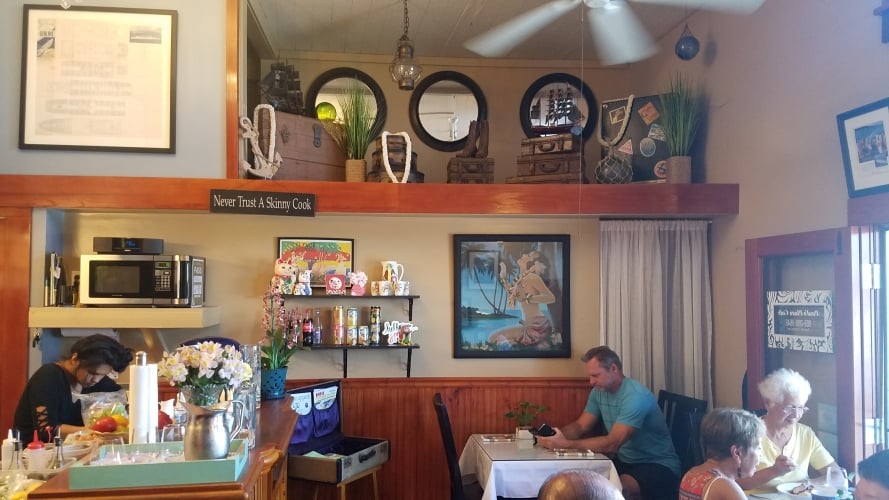 Make the reservation and tell Cubio we said hello!
Paul's Place Cafe
132 Punahoa Pl.
808-280-8646
Tues – Sat 7:30 a.m.-2 p.m.
@paulsplacecafe