Hidden gem: Mr. Donut's & Bakery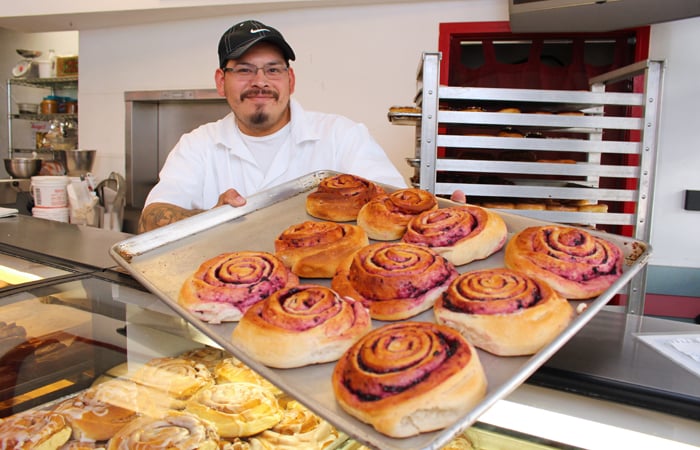 A few weeks ago fellow Frolicker Eric Baranda shared a hidden gem in downtown Honolulu with cheap donuts the size of your face.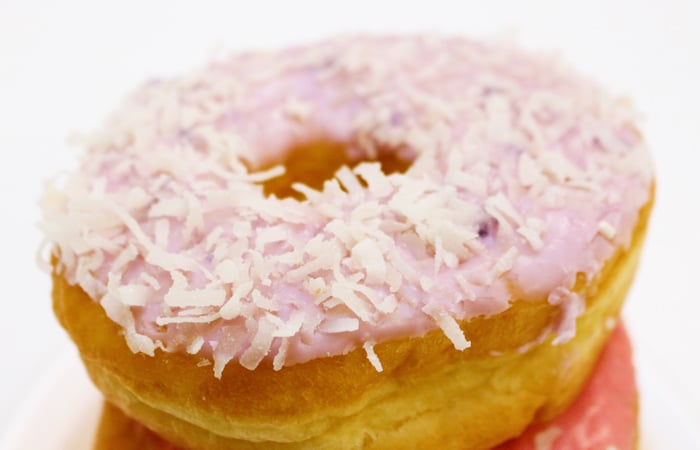 That's how I found myself inside Mr. Donut's & Bakery at 9 p.m. last week, dreading the drive home through #Carmageddon after the Zipmobile broke down. A massive blueberry and coconut yeast donut kept me company during the two-hour drive to Waipio.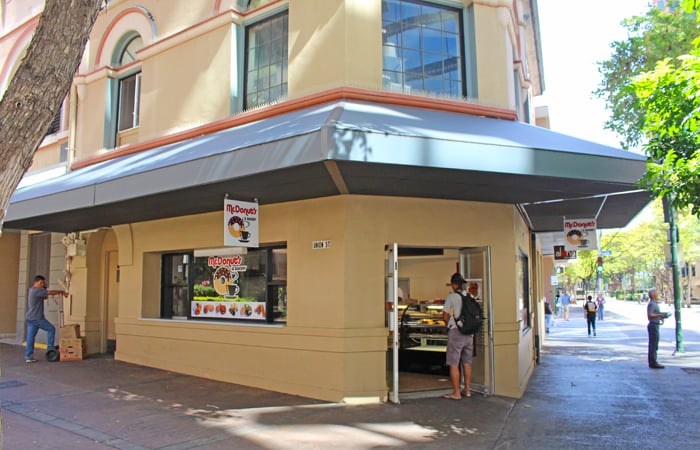 It was strange being inside a downtown donut shop at 9 p.m. on a weekday, but they were open and serving a number of customers.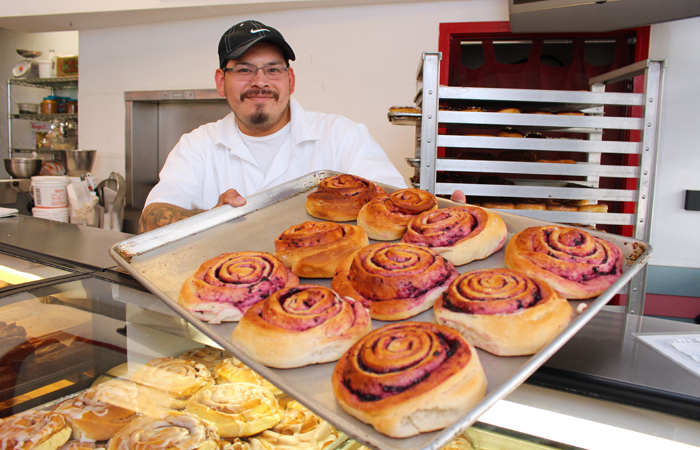 Owner William Borgos runs the business with his dad Carlos and arrived in Hawaii by way of California. Mr. Donut's & Bakery has been open for 10 months and has the most ridiculous hours for a mostly two-man operation: It opens at 5 a.m. and closes at 4 p.m. but they reopen around 7 p.m. when Carlos comes in to start baking. Our coworker has even gotten a donut at 3 a.m.!
William has been baking since he was 13. He prepares everything from sprinkle-topped or coconut-dusted yeast donuts to gigantic butter rolls and even apple fritters.
The best time to check them out is in the morning. They have the best selection at that time; after noon, they run out quick. William just created a glazed cinnamon crumb and an apple cinnamon crumb that you have to try.
Mr. Donut's & Bakery
134 S. Hotel St. (corner of Bishop)
545-2961