#HFWF15: Halekulani Culinary Masters Series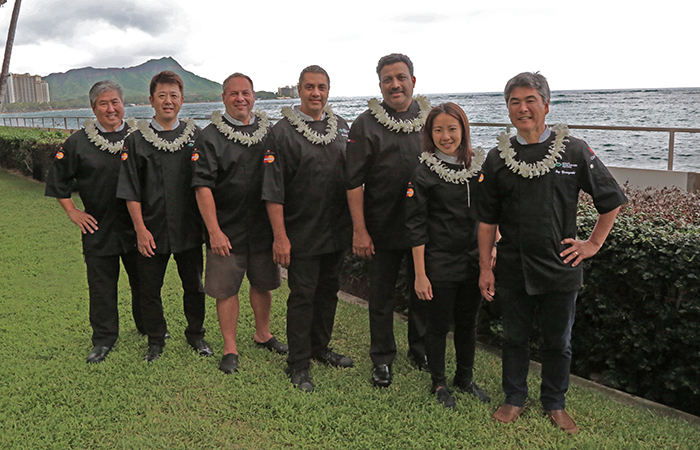 Once again, the Hawaii Food & Wine Festival's most lavish event, the Halekulani Culinary Masters Series, featured five top chefs from around the globe preparing lavish, indulgent dishes with caviar, foie gras, lobster, Wagyu beer and gold (yes, gold) that were paired with the finest wines.
Friday's gala at the Halekulani, a $1,000 a head affair, began with mixologists, Tony About-Ganim and Francesco Lafranconi pouring cocktails in the courtyard. The meal then moved inside with dishes prepared by chefs Janice Wong of Singapore's 2am:dessertbar; Halekulani's Vikram Garg; Michael Ginor of Hudson Valley Foie Gras; Japan's Toshiya Konno of Ukai Co.; and top San Francisco-based chef Michael Mina.