#HFWF15: 5 questions with Drew Nieporent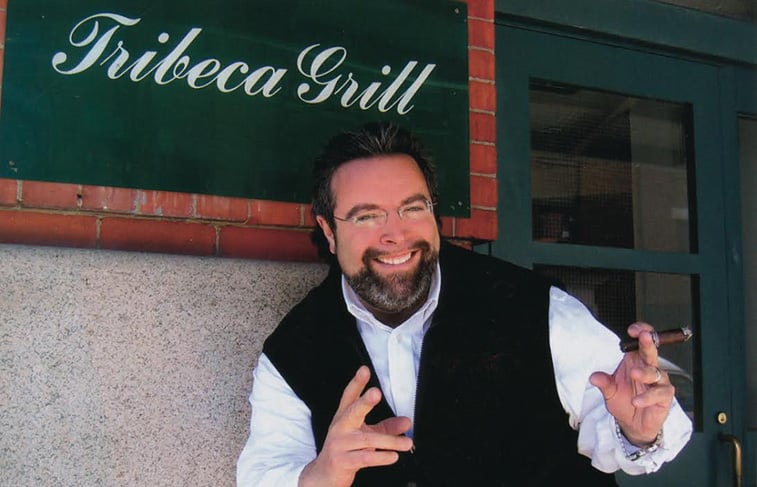 Calling all entrepreneurs, food and beverage workers, aspiring restaurateurs, tourism industry professionals and basically anyone interested in brand building.
On Friday, Sept. 11, as part of the Hawai'i Food & Wine Festival, a renowned mixologist, restaurateur, television personality and celebrity chef will share secrets at The Kahala Hotel on how they successfully created and branded their personal images, restaurants and other businesses. The new event, Dream Bigger Dreams: Tips of the Trade, runs from 11 a.m. to 1 p.m. and costs $75 (including lunch).
The featured participants include Tony Abou-Gamin, one of the pioneers and leading bar professionals; top restaurateur and chef Michael Mina; chef Roy Yamaguchi; and the legendary Drew Nieporent, one of the country's top restaurateurs who founded Myriad Restaurant Group, which operates Tribeca Grill, Nobu New York City, Nobu Fifty Seven, Nobu London, Nobu Next Door, Batard and Crush Wine & Spirits. Over the last three decades, Myriad has opened and operated over 39 restaurants around the world.
Nieporent, who alone is a huge draw for the event, recently answered some of our questions to give a preview of the session:
When you first got into the restaurant business, did you have a definite vision about the restaurants you wanted to create? And did you ever imagine that it would lead to launching some of the country's most revered restaurants?
I grew up in New York City in the '60s, where the restaurants were very authentic and very diverse ethnically. I knew from an early age that I wanted to pursue this as a career. I always dreamed of opening many concepts, so I did imagine creating restaurants that would become iconic.
Now, having owned and operated nearly 40 restaurants around the world, what advice would you offer to someone looking to open their first restaurant?
Be very conservative from an economic standpoint, and get as much experience as you can working in restaurants before you even think about opening your own.
What are the traits and skills necessary for someone to become a successful restaurateur?
Again, I'd emphasize experience, both working in and traveling to the great restaurants of the world. You must be a people person in order to motivate your staff. And you must be disciplined enough to remember that you're the host, not a guest.
Do you have any specific tips for those here in Hawaii looking to open restaurants? What are some unique challenges/opportunities of running a restaurant in Hawaii?
Try to enter the market with something unique and different, perhaps something that Hawaii doesn't currently offer. The good news about opening here is the plentiful supply of high-quality products. I'm not familiar with current trends in Hawaii real estate, but the biggest hurdle in opening a restaurant is to sign a fair lease that will enable you to succeed in business.
What do you think in general about the food scene here in Hawaii? Where are we compared to New York in terms of food and restaurant trends?
Over the years, when I'm in Hawaii it's great to reconnect with my old friends Roy Yamaguchi, Alan Wong and Sam Choy. I know they set the standard for all chefs and restaurateurs here. So I look forward to seeing what's new in Honolulu.
hawaiifoodandwinefestival.com