HFWF: 5 cheesy questions with Kent Torrey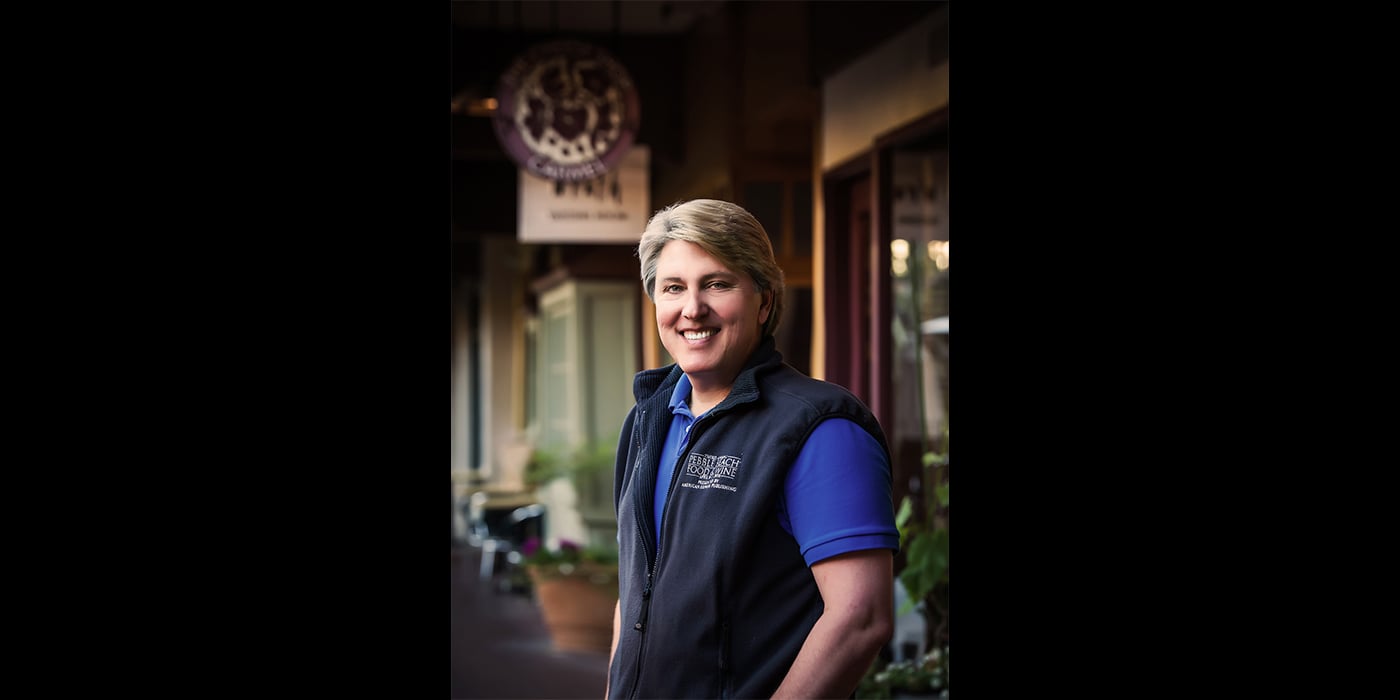 For this year's Hawaii Food and Wine Festival, which gets underway Saturday and runs through Sept. 13, Kent Torrey of the Cheese Shop in Carmel, Calif., will be bringing more than a thousand pounds of cheese to the Sept. 12 Corks & Forks event at Hawaii Convention Center.
I had a chance to converse with Torrey, who grew up on Oahu, via email, and he's incredibly excited to return to Hawaii to participate in his second festival. Here's what he said:
Have you planned any activities for your time in Hawaii?
First, to take a deep breath, smell the air. Nothing quite like the aromas of all the flowers, the ocean, the warmth of my home-in-the-islands. Next, gotta put my haole feet in the sand and ocean. I so miss the temperature of the ocean. Love living in Carmel, but miss surfing in warm water. Looking forward to seeing my parents, going up to Manoa Valley to gather some greens and flowers for our cheese table too. But most importantly, being part of this incredible fifth year festival We are truly honored to have chefs Roy Yamaguchi and Alan Wong ask us back, to bring our small part of the culinary world back home to everyone in Hawaii and to participate with all of our other chef amis. Also very excited to see the keiki this year at the zoo, because they are the future, and if I get them hooked on cheese, I've got 35 more years of job security, as I am not counting on social security.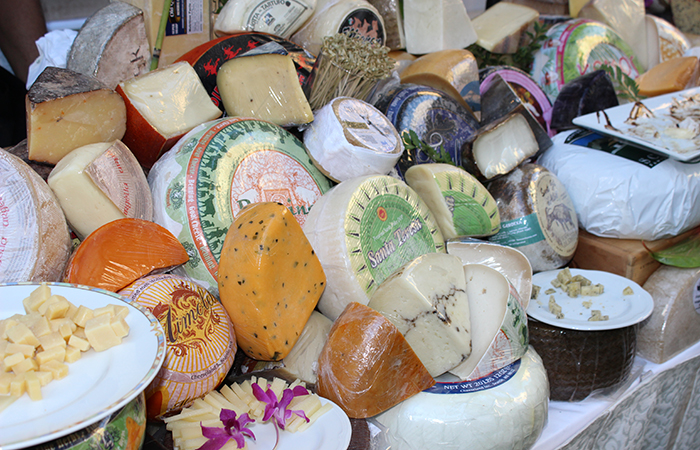 Since you grew up in Hawaii but no longer live here, what food(s) do you miss the most?
Lots… Crack seed, malasadas, King's Bakery sweet bread (they ship to the mainland, but tastes better at home), lilikoi jam and juice, lehua honey, Matsumoto shave ice, lumpia, poi. Yes, I do eat this to the chagrin of mainland friends, Grace's plate lunch with two scoop rice, kimchi on the side, and let's not for get my Punahou school's fantastic mango chutney!
What is your favorite part of the Hawaii Food and Wine Festival?
The feeling of ohana. I think we who are from Hawaii are so lucky because of our big melting pot of cultures. We are already open to new/unusual/unique things, and we have always shared with each other because of ohana. Now bring the rest of the world here, and the interaction of sharing that with each other — just magical, especially in paradise!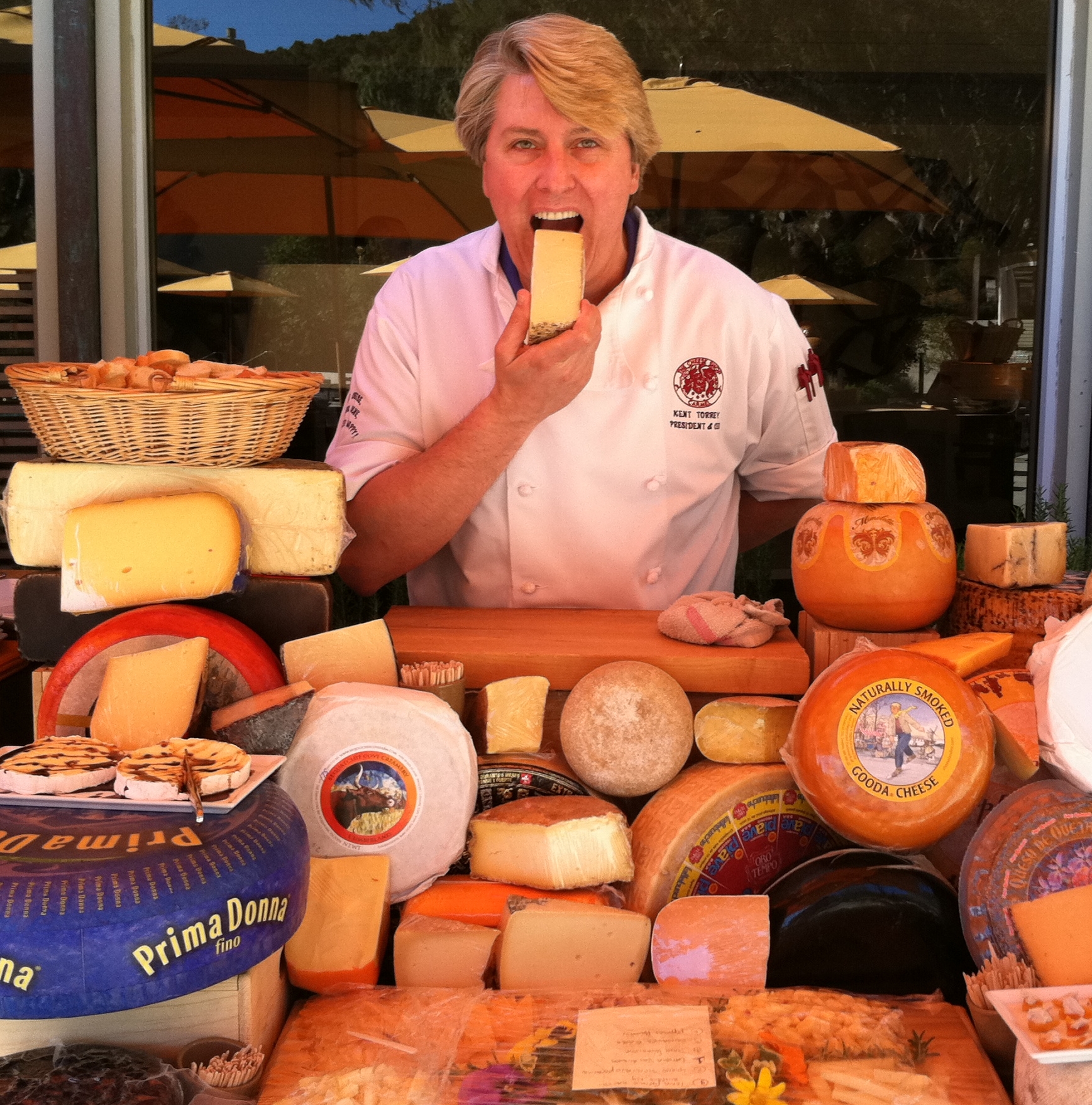 You're a Hawaii Food and Wine Festival veteran; how has the festival changed/evolved?
This is our second Hawaii Food and Wine Festival. I am so impressed by the overall scope of the fest, the abilities and partnerships of all the sponsors working together, especially Hawaiian Air, who have been so gracious to help us bring 1,000 pounds of cheese with us! This has to be one of the most logistically difficult festivals to pull off, with all the different activities, to include doing events on the outer islands beside Oahu. The Hawaii Food and Wine Festival team (Denise, Aya, Nicole, Jackie, Jason, Chefs Alan & Roy, and all the others) do this flawlessly!
What is your best memory from Hawaii?
Now you're making this tough on me. I am too sentimental, have too many fond memories of my youth, and now thinking back… tears in my eyes! The memories of the sunrises, sunsets, the billions of stars in the night sky, the smells, the natural beauty that is Hawaii, the constant smiles and laughter from anyone all the time (you never really see this in big cities), the music, and not just the songs and dances of Hawaii (be it traditional or contemporary like from my classmate John Kolivas' Honolulu Jazz Quartet), but the music that is water lapping on the beaches, winds blowing through the mountains and trees, even the damn mynah birds at dawns light.
In previous years, you have brought more cheeses than we could count. Approximately how many cheeses are you planning to bring this year and will any of them be new?
Once again, we plan on bringing our famed 1,000-pound display, about 70 full wheels, then a whole bunch of smaller soft ones, wedges, etc. We will definitely have some new cheeses like Grottone from Naples, Italy (dubiously dubbed by my staff as the Jurassic Egg cheese because of the shape/color), and Aged Koko's Coconut Gouda from the Netherlands. This tastes like toasted coconut shavings. And we'll also bring back some of last year's favorites like the young Koko's as well as Raspberry Bellavitano from Wisconsin, Dry Monterey Jack (hey, gotta bring something from California), and of course lots of other fun cheeses from around the world, including some made in our home of Hawaii.
***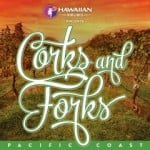 For more information about the event, Hawaiian Airlines Presents Corks and Forks Pacific Coast, visit hawaiifoodandwinefestival.com
Tickets: $325 Priority Admission, General Admission and VIP sold out.