Here's a peek inside a hidden sushi bar in Kailua
Hana-Re is hidden within a popular coffee shop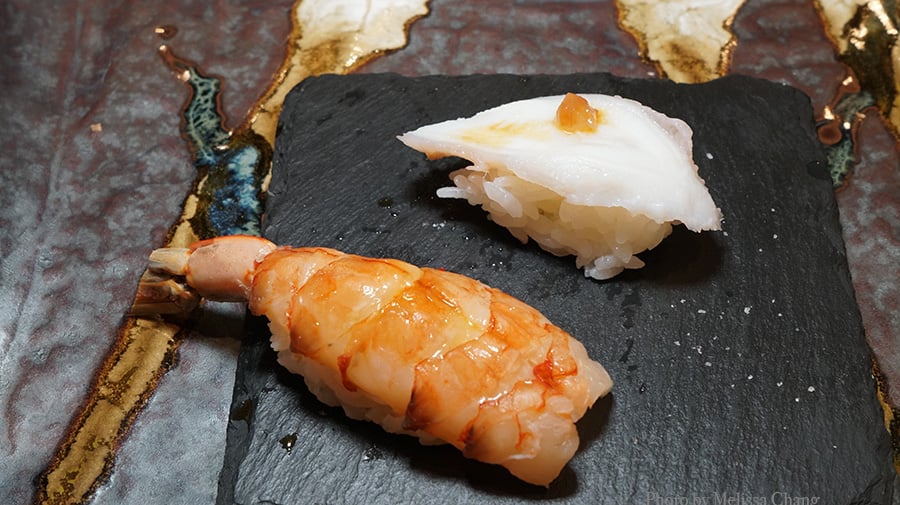 Most of the quirky, hidden eateries are usually found in Honolulu, so I was intrigued to hear that there was a sushi bar quirkily hidden in the back of a coffee shop in Kailua. First, you have to figure out how to make a reservation. Then, you have to actually find it.
I'll save you townies a step: 22 Kailua is the name of the coffee shop; the actual address is 22 Oneawa St. Once you navigate the area for parking, enter the shop, and walk all the way to the back to find owner Taka Kijima preparing your omakase meal.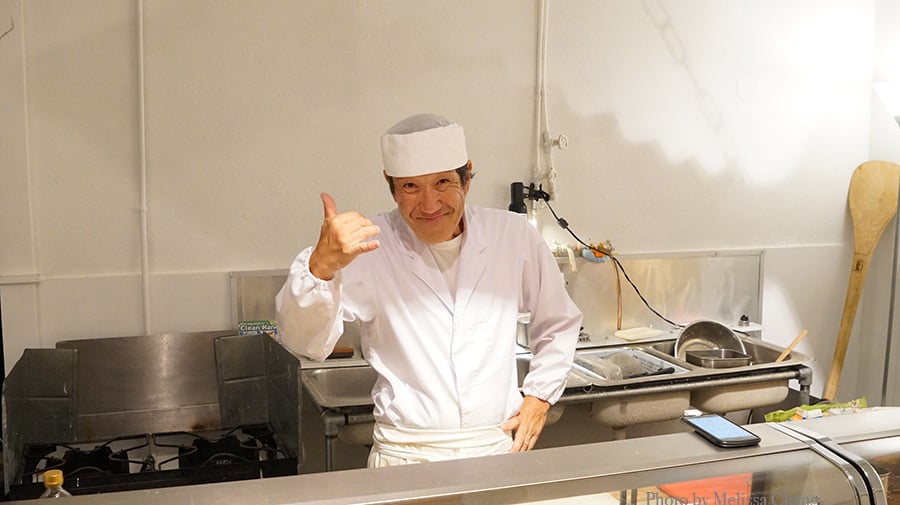 If Kijima looks familiar, you probably know him from his years with the popular Kohnotori yakitori in McCully. If you're as old as I am, you may know him from his days as manager of the Maharaja Nightclub in Waikiki, which was what brought him to Hawaii. (How's that for a blast from the past?)
Kijima calls his secret spot "Hana-re," a bit of a play on words. It sounds like "Hanalei," the city on Kauai, but it actually means "separate place" in Japanese. The omakase menu, which is $75 for lunch or dinner, changes almost daily, which is why I did a video to quickly show you what I ate. Note that it's not just sushi, but 12 pieces of nigiri served in between cooked dishes called kaorimono, aimono, tsunomono, chawanmushi, yakimono, and agemono. Some of the items you'll see in the video include morokyu miso with cucumber; saba with cucumber and take tosazu gelee (shoyu vinegar); konnyaku, mushroom, carrot, broccoli, with tofu sesame sauce (shiroaiie); eggplant and daikon; daikon and pork belly; shima aji & hiramasa; and renkon manju with misoyaki butterfish using white miso and clam.
It's a filling meal, and Kijima tries to make sure that he brings value for local appetites with his omakase. It's not a Sushi Sho-type of sushi bar; although some dishes will have some unusual combinations and ingredients that most locals aren't familiar with, the overall impression is that of good, solid comfort food.
You need to inform him of any allergies or special requests at least 24 hours in advance, and he will try to accommodate your preferences. The best thing to do, however, is just let him steer you through the meal. One of my Kailua friends has been to Hana-re several times, and he said that each visit is always a surprise — one omakase dinner he had, in fact, was mostly vegan. The other nice thing about Hana-re is that it's BYOB.
There are only six seats at the counter, so you probably need to make some advance reservations. You can message Kijima at @22Kailua on Facebook or Instagram, or email 22Kailua@gmail.com. You can also go to the shop in person, and at some point get Kishida's number for correspondance on your reservation.
Hana-re in 22Kailua
22 Oneawa St.