Hawaii's coworking movement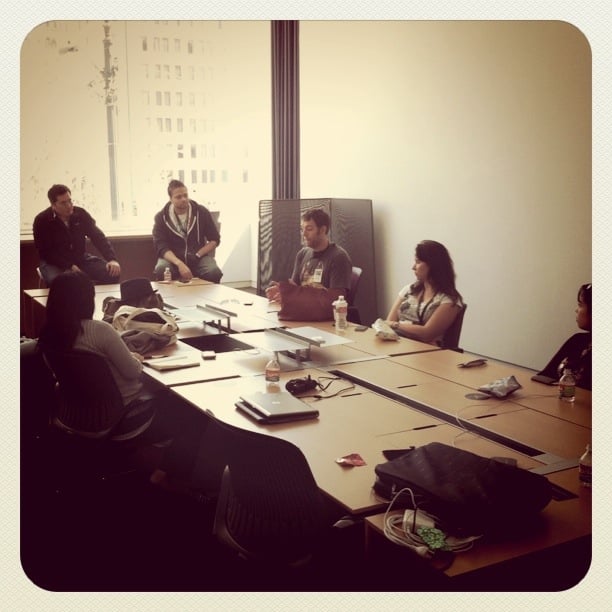 Nonstop Honolulu today launches Nonstop Tech, a new section and blog covering all things technology, from trends, devices to the latest news both here in Hawaii and elsewhere. Our core team of contributors include John Garcia, Burt Lum, Ryan Ozawa and Doc Rock, who are all well versed in the subject. The following is their first collaborative post. But be sure to see the Nonstop Tech section. It'll be updated several times a week.
Coworking is defined by Wikipedia as "a style of work which involves a shared working environment, sometimes an office, yet independent activity." It's a social gathering of independent workers who share values and are often in the same or parallel industries.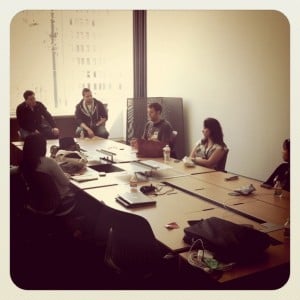 Coworking spaces help to ease the financial burden of finding a standalone working space and offer added social and collaborative benefits that you'll be hard-pressed to find while working at your bustling neighborhood coffee shop.
A small group of determined individuals hope to make coworking a reality for Hawaii's tech, social and creative community through an effort to identify potential spaces, partner with nearby businesses and infuse creative energy into neighborhood redevelopments.
Coworking in a nutshell
In 1999, Bernie DeKoven coined the term "coworking," and as early as 2005, physical spaces were popping up in areas throughout the West Coast.
Today, over 400 coworking spaces exist worldwide, spanning six continents and bridging the gap between multiple industries. Popular coworking spaces in San Francisco include pariSoma Innovation Loft, HubSoMa, and Citizen Space. Coworking has also spread into many other metropolitan areas, with cities such as Portland and Austin now offering several thriving coworking venues.
Coming together in Austin
On a recent trip to Austin for the annual SXSW Interactive conference — a mecca for networking, socializing and think tank sessions — we discovered a surge of information that would enable us to take one step closer to making coworking a reality in Hawaii.
Coworking spaces were peppered throughout the city of Austin, and attendees could book a variety of different spaces, including a meet space, mingle space and escape space.
Each room offered a different mood, feeling and purpose and helped catalyze ideas for effective and meaningful collaboration. Along the way, we met with Nick Kislinger, CEO of The Hub LA, and was inspired by his efforts to connect, empower, and resource Angelenos working to create positive change in the world.
A new way to work in Hawaii
Local efforts to get coworking started in Hawaii have been simmering for years. The CoworkingHonolulu page at the Coworking Wiki slowly gathered names since it was set up in 2008. Over on the tech community site TechHui, the Coworking group covered sporadic activity, including a Jelly casual coworking group in 2009 and the launch of Resource Suites last year.
A group called HI Capacity recently started meeting with ideas on how to grow a budding group of "makers," interested in tinkering with circuitry, programming and widget making. Separately, a group of business graduates began developing 0penSource, which called for an open space in the Ward area to unite entrepreneurs, independents, freelancers, contractors, consultants, artists, designers, techies and everyone in between.
Larger corporations are also paying attention to the movement, realizing the residual value that a creative incubator can bring to a growing neighborhood and surrounding businesses. Meanwhile, in the arts world, there are already active spaces in Chinatown bringing a variety of mixed-media creatives together under one roof.
So after a promising session focused on launching a creative space at the Unconferenz in February, a diverse group from tech, multimedia, and education recently converged in Kaka'ako to take a walking tour of the area and share ideas about its future. Leading the group was Christian O'Connor, senior asset manager for Kakaako with Kamehameha Schools' commercial real estate division.
Kaka'ako neighborhood walk
During the walk, Rechung Fujihira, "The Enzyme" behind local coworking effort 0penSource, shared his team's vision for a space they're hoping to open soon. The Nonstop Tech team was also there to spill our thoughts about coworking and where it could take the industry.
All in all, we're jazzed about the opportunity of coworking in the islands and hope to see it come to life. What do you think about the coworking movement? Have you ever been in a coworking space or are you currently working at one? We'd love to hear from you!
Coworking links and resources: