Hawaii Micro Robotics Workshop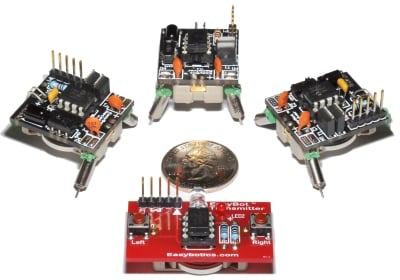 The team behind Nonstop Honolulu Tech are big fans of robotics in education, and there are a variety of programs that students of all ages can participate in, including VEX, FIRST Robotics, FIRST Lego League and Bot Ball. There's even an underwater robotics competition.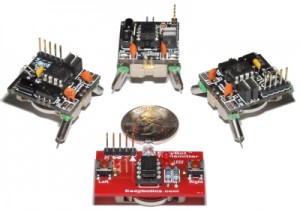 One of the newest robotics events is Micro Robotics, and there's an upcoming workshop available to middle and high school teachers and adult robotics mentors. The micro robotics category is an ideal entry point to get involved. The robots are small and fall in categories of 1 cubic centimeter, 1 cubic inch and 2 inch bipedal micro robots. The two-day workshop gives attendees the opportunity to design and build a programmable, Easybotics bipedal robot.
The workshop takes place on Aug. 27-28 at the Hawaii Convention Center. The key date to take note of is the deadline for registration: Aug. 5. The two-day workshop is $25, which includes lunch. The agenda is as follows:
Saturday, Aug. 27
8 a.m. — registration
8:30 a.m. — review of workshop objectives and schedule
9 a.m.-noon — workshop session I
Noon-12:45 — lunch
12:45-5 p.m. — workshop session II
*evening Letry workshop option
Sunday, Aug. 28
8:30 a.m. — review of schedule
9 a.m.-noon — workshop session III
Noon-12:45 — hosted lunch
12:45-5:30 p.m. — workshop IV and closing demonstrations
For further information and registration, contact Art Kimura of the Hawaii Space Grant Consortium at art@higp.hawaii.edu. The number of participants is limited to 150, so if you're interested, don't hesitate to email Art. This is a fun way to get involved with robotics and be a mentor to our up-and-coming student scientists and engineers.