Hawaii: In Real Life ~ The Aloha Project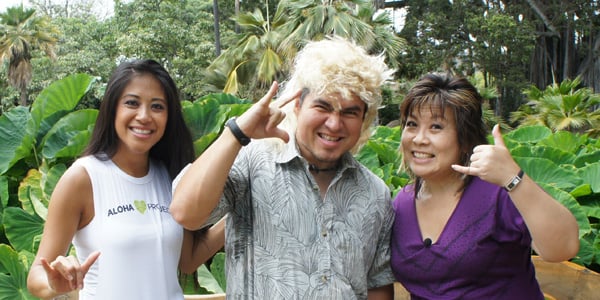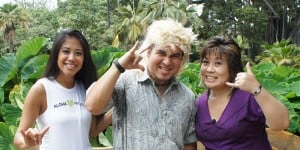 I have to interrupt my Asia blogs with an important episode of Hawaii: In Real Life, since time is of the essence. You see, there's a new nonprofit organization in Hawaii, started by a group of business and community leaders, called The Aloha Project. These community-minded advocates got together to create an organization that would not only benefit the local and global community, but create future leaders from Hawaii students through working on their projects.
Their first big fundraiser is coming up on August 3 on the USS Missouri, an 80s-themed party (thus, Michael's fabulous hair, at right). You don't have to dress in theme, but they encourage it … and I know you all have something you're still holding onto, from one of the greatest eras of the 20th century! Called "Top Fun" (a play on the movie Top Gun), the event will feature a live band, food, drinks, activities (activities?), dancing, and a silent auction.
Since it's on the Missouri, however, they have to close ticket sales this Friday, July 26, so they asked us to get the word out about it.
The Aloha Project is doing a lot of good things, so as soon as I got off the plane on Monday, I asked Desirea Aguinaldo and Michael Orozco to talk story and explain it more for you. Hopefully this video will help you understand what they're trying to accomplish and motivate you to attend their event next week. Better yet, maybe you or someone you know can join the cause.
That was kind of quick! Desirea and Michael talked about some other programs they created, like "Change for Change," which has gotten national attention and participation. Visit HawaiiIRL.com to see more!