Hawaii: In Real Life ~ Eisa Festival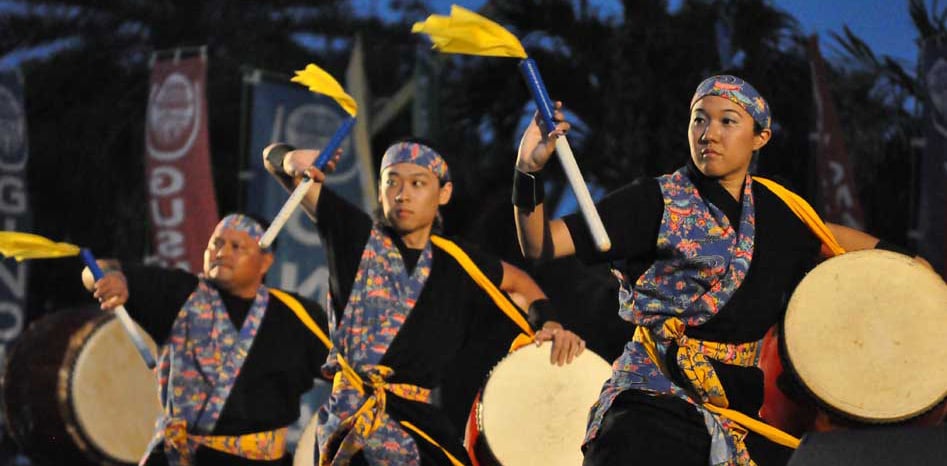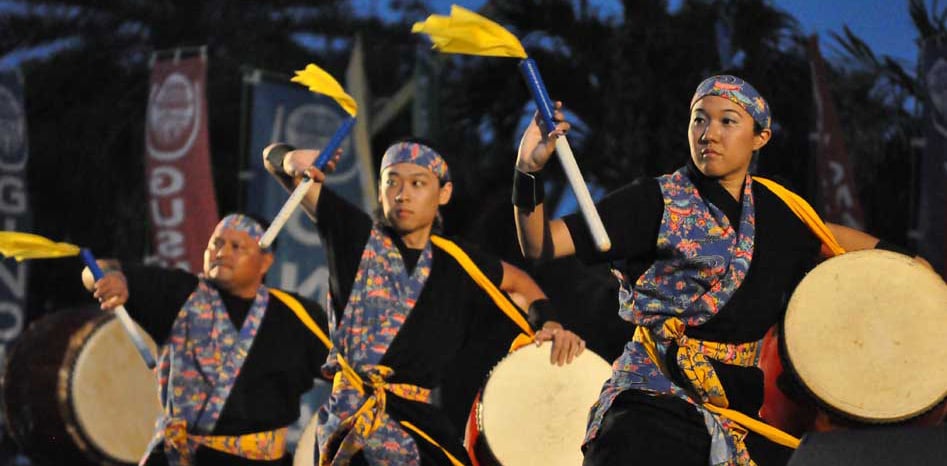 I love that Honolulu always has something going on — and always a wide range of events, as you see on our website. This weekend is the third annual Eisa Festival, taking place at Kapiolani Community College's great lawn from 5:30 to 9 p.m. The public can attend, since admission is free, and not only take in Eisa drumming from all over the world, but eat Okinawan food, as well.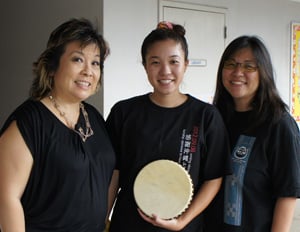 For those unfamiliar, Eisa is the name of an Okinawan dance style that uses various kinds of drums. You usually see Eisa at bon dances, and although the bon festival is a time to welcome and send off ancestral spirits, the Okinawan style is meant to be uplifting and joyous rather than somber. Now, if you go to bon dances, you probably know a few specific, traditional Eisa dances, but at the festival, you'll also see contemporary styles — think of the differences between hula kahiko and modern hula. This is also the first time you will see karate moves incorporated into Eisa at the festival, which is important because karate originated in Okinawa.
We caught up with Lisa Tamashiro and Shari Tamashiro (no relation) as they were practicing for the Eisa Festival, to find out more about it.
It's free, it's family-friendly, and best of all, it's something different. We stuck around to talk story some more about the festival, Eisa dance, and what kind of food is going to be offered. Visit HawaiiIRL.com for more!
Third Annual Eisa Festival
Saturday, May 11
Kapiolani Community College great lawn
5:30 to 9 p.m.
Admission: Free