'Hawaii Five-O' Recap: 'Kekoa'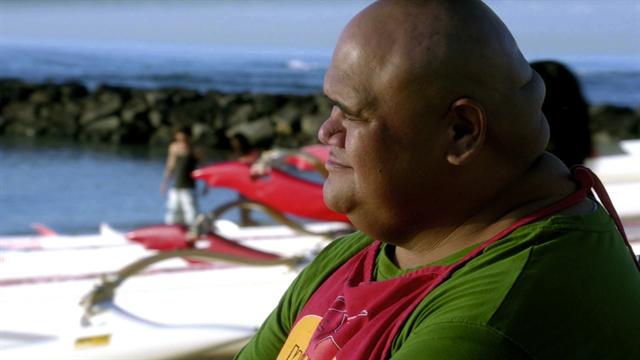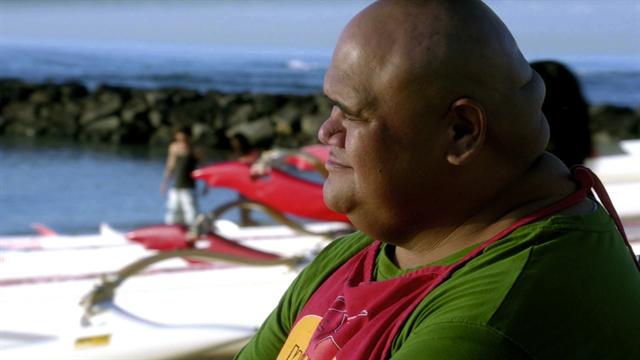 Whoa, that was a lot of Hawaiiana thrown at audiences this week. It's like the show's Hawaiian consultant took a few weeks off, then came back with a vengeance, literally. A local fish market owner gets killed and his loved ones, including Kamekona, seek revenge. Not only did well-known local spots such as Ala Wai Golf Course, Hanauma Bay, Foodland and Zanzabar get mentioned, but 5-0 fans also learned about the ancient Hawaiian martial art called kapu kuialua. I'm a huge martial arts fan, having studied in my younger years, and I had never heard of this Hawaiian art. I looked it up after the show and discovered that "ku`ialua" translates to "two hits." I guess that's a Hawaiian hitting you and then you hitting the floor.
Here's this week's look at The Good, The Bad and The Weird
The Good
Ah, good old Zanzabar, where tourists go to get wasted and locals go to pick up wasted tourists. Just kidding, kind of. I've actually spent many fun evenings entertaining guests from Korea there because a friend of mine who's part owner of the club would always give us VIP treatment.
If I were that loaded, I'd pay for a girl like that to walk out of my pool the moment I got home each day. Phoebe Cates style.
Treat Williams as the private investigator McGarrett hires to find out what his mom is up to. I've always been a fan of the actor and he now makes scenes with Christine Lahti bearable. But please don't drag this romance out too long.
Summer Glau ("Terminator: The Sarah Connor Chronicles," "Firefly") and Grace Park ("Battlestar Galactica") in the same scene is a sci-fi geek fan boy's wet dream. Glasses are fogging up and inhalers are running out of juice all over America.
Kamekona really got an opportunity to showcase his talents in this episode and didn't disappoint. Great job, Taylor Wily. You deserve more screen time.
I always love how the writers insert Hawaiian words into the dialogue ("olohe," "huna") and don't even attempt to explain what they mean. It's just a sampling of the speech here and having a character try to define the words would feel very forced.
McG shooting that guy in the leg after he threatened him with a knife was hilarious. Very Indiana Jones-ish.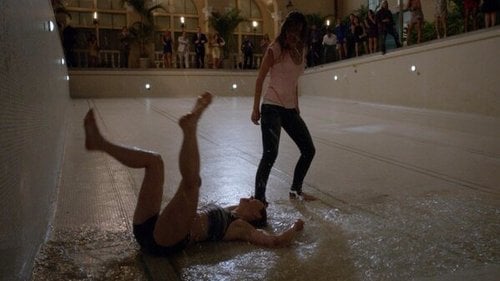 The Bad
Why pay a PI big bucks to find out what your mom is up to when your resources have the ability to solve multiple murders in the span of a day? Why not have Catherine do it? She's not doing anything but surfing all day, waiting for an opportunity to say a line on screen here and there. Oh yeah, you don't want to involve your friends. Um, but didn't you already ask Catherine to do the same thing while investigating Shelburne?
Hey wait, how did Kamekona's gun go from the floor of his jeep to the passenger's seat?
That was the weakest toss of a six-pack of beer at a police officer ever.
Lahti really shouldn't be giggling like a schoolgirl while on a date. Given her background as a badass spy, I doubt she'd act in such a silly manner. Maybe she was drinking real wine in that scene, which would explain her behavior. What better way to forget you're playing an irrelevant character who's just biding her time until she eventually gets killed off?
Wait, that Kawano guy's motive for killing his lua master was because he refused to allow him to open up schools to teach the martial art to outsiders? I wonder if he realized how little money martial arts school instructors make he'd make the same mistake. I know a few martial arts school owners. They're not living like Trump.
The Weird
I was super confused when I saw the opening scene with the male stripper. I thought I'd accidentally turned on my Blu-ray player and "Magic Mike" was playing again instead of "Hawaii Five-0." Um, wait, no, "Magic Mike" wasn't in my Blu-ray player. And if it was, my sister must have been watching it when she came over. Yeah…that's my story and I'm sticking to it.
Okay, okay, "Magic Mike" was in my Blu-ray player. So what? Steven Soderbergh is a great filmmaker!
And damn, that Channing Tatum can dance…Okay, I think it's time to move on.
"Some tuna can go for six figures" – local boy murder suspect. No wonder the price of my poke has nearly doubled in recent years!