'Hawaii Five-0' Preview: 'Ko'olauloa'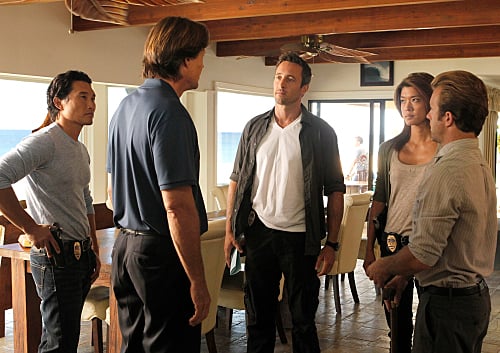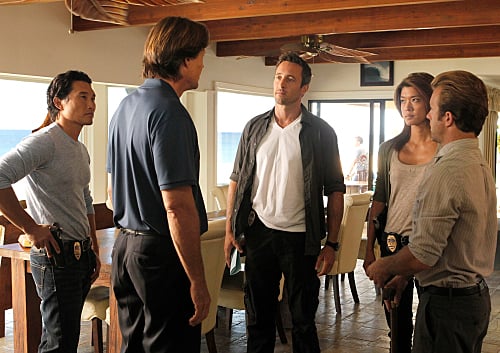 The last episode of 'Hawaii Five-0' gave female fans a full serving of hunky Det. Steve McGarrett (Alex O'Loughlin). Next week, the spotlight will turn to Kono Kalakaua (Grace Park). And yes, her wardrobe will include another bikini.
The Five-0 task force will investigate the murder of a hugely successful surf company, relying on her pro-surfing background to infiltrate the North Shore surfing world.
The episode title, 'Ko'olauloa,' is the name of the northeast district of O'ahu, which includes the North Shore.
Here's hoping the plot affords a richer backstory for the tough-as-nails junior officer, whose primary specialty so far seems to be dressing up (or undressing) to lure the bad guys into a trap.
Monday's episode also features a veritable parade of familiar faces as guest stars.
Kevin Sorbo — perhaps best known as the massively muscular titular character in 'Hercules: The Legendary Journeys' — appears as "a wealthy real estate mogul." We'll also see Tanoai Reed, Hawaii-born 'American Gladiator' and Hollywood stuntman (who once served as stand-in for Dwayne 'The Rock' Johnson).
Also, musician and actor Eddie Kaulukukui will play a surfer, musician Butch Helemano is credited as a priest, and surfer Brian Keaulana will appear as himself. Actually, several pro surfers will be featured, including Kala Alexander and Mark Cunningham.
But I'm predicting the scene stealer will be 8-year-old ukulele prodigy Aidan Powell, who will reportedly perform Train's catchy 'Hey Soul Sister' on the show. (Here's a recent performance by Aidan posted on YouTube.)
Here's the official preview trailer video from CBS: