Halekulani's new bakery is popping up this Sunday
Insanely good cheese bread, brownie bread and lilikoi brioche are a preview of what's coming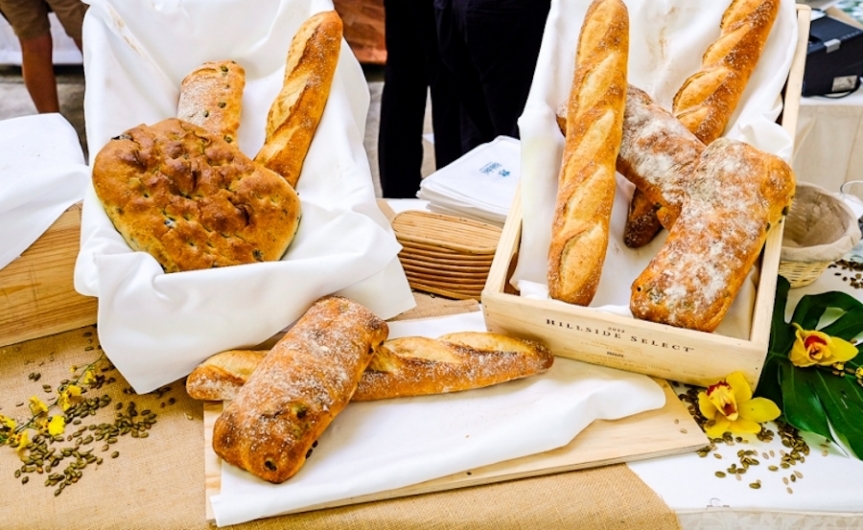 Bread, how I love thee. So much that Facebook knows and delivers targeted posts like the one I got from Halekulani Hotel a couple of weeks ago. It was a public invite to check out the soon-to-open Halekulani Bakery and Restaurant during a series of Sunday pop-ups in the lobby of the luxury hotel. I'm so in!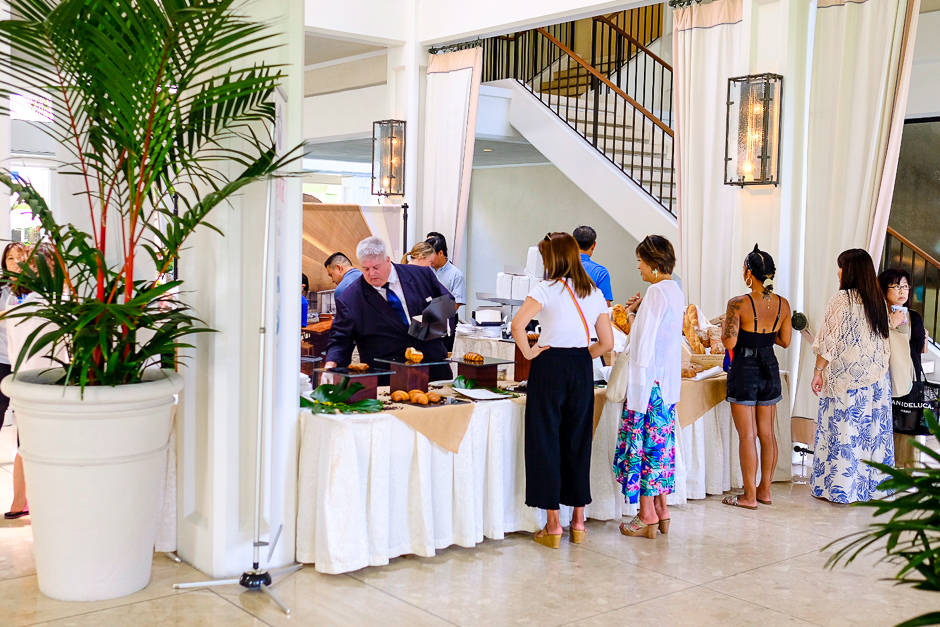 The restaurant-bakery is slated to open Oct. 25 across the street in the old Nobu Waikiki space in the Halepuna Waikiki. This Sunday from 10:30 a.m. to 1:30 p.m. is your chance to check out what pastry chefs Mark Freischmidt of Halekulani and Tatsuhiro Kaneshiro of the Imperial Hotel Tokyo have been creating. If you can't make it Sunday, additional pop-ups are scheduled for Oct. 6 and 13.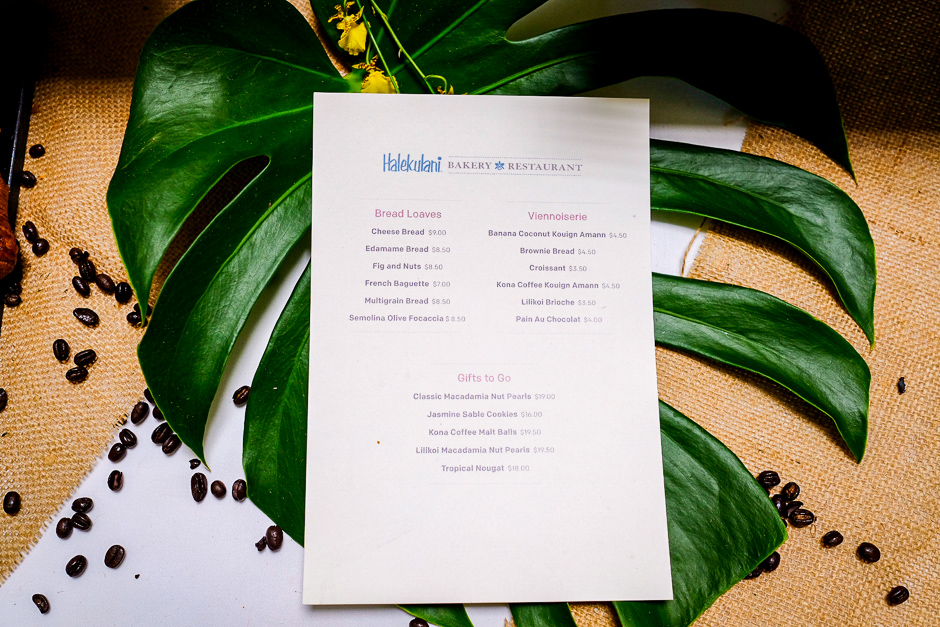 The small offering of loaves, small pastries and omiyage treats at the pop-ups is a smattering of what you can expect when the full menu debuts. But there are a few gems worthy of slipping into your basket.
I especially love the cheese bread ($9). The loaf has a distinct mochi texture and is topped with three melted cheeses; sliced and lightly toasted, it is phenomenal. The crisp exterior coupled with the chewy middle and salty bits of sharp cheese remind me of a better version of Japanese kissaten cheese toast. I'm going back this Sunday for a few of these.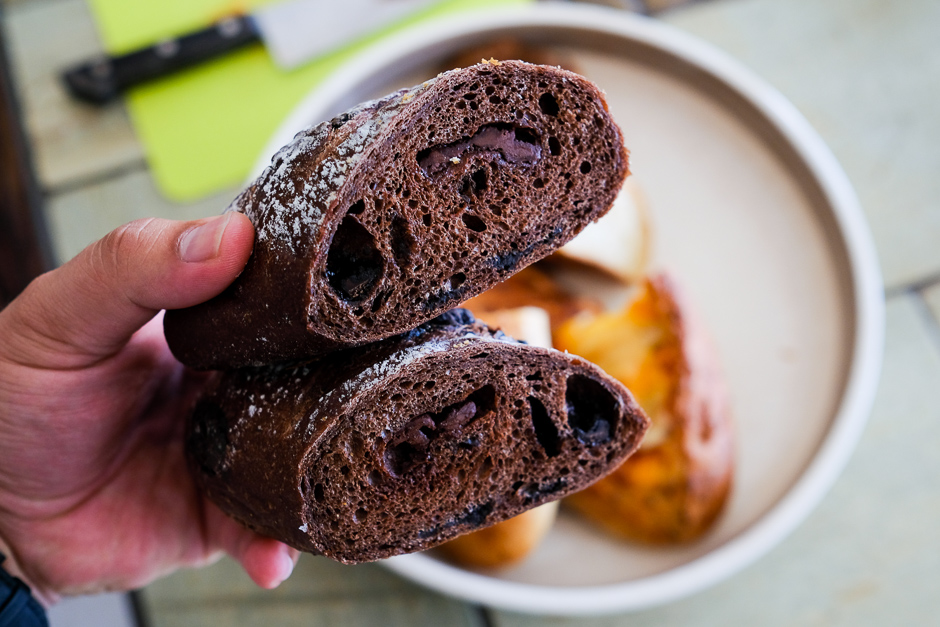 You will also do well to stock up on the brownie bread ($4.50). About half the size of the cheese loaf, it packs a load of rich cocoa flavor. It also has that Japanese-inspired mochi texture that I've only ever experienced with Michelle Karr-Ueoka's specialty breads. I think it's their addictively chewy nature that I'm drawn to most.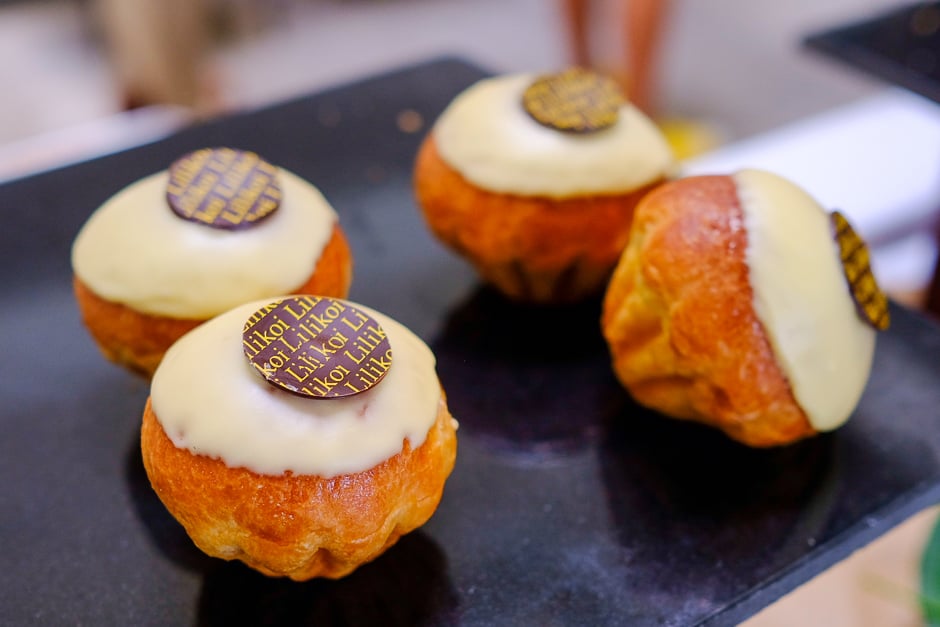 For something sweet, the lilikoi brioche ($3.50) is a winner. Buttery, sweet brioche shaped like a pudgy muffin is topped with a subtly tart passion fruit icing that lovers of lilikoi will appreciate. If you're getting multiple items, ask for these in a separate box because one of mine was sacrificed during the tumble of transport.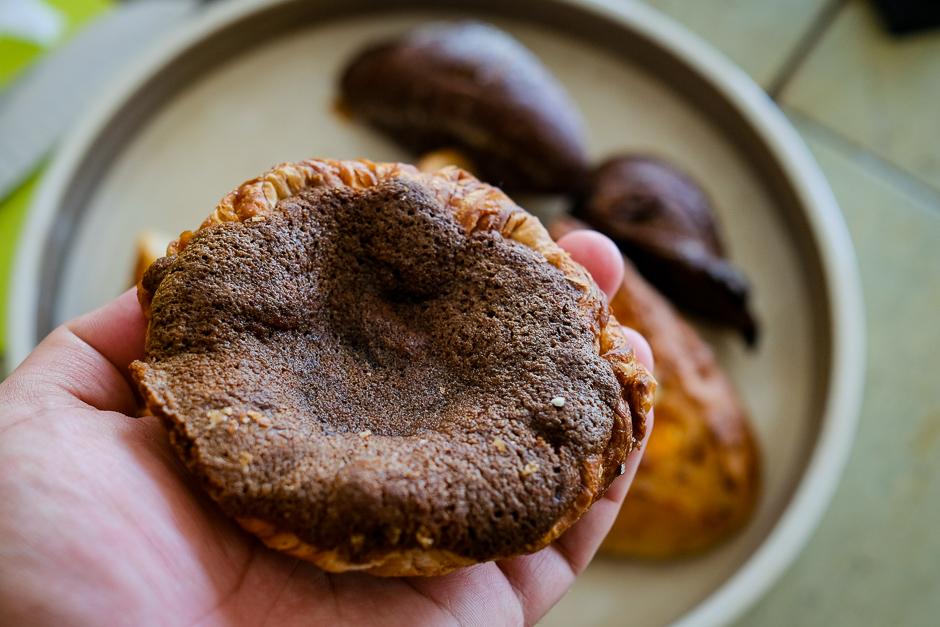 Of the viennoiserie, pastries made of laminated dough, the plain croissant ($3.50) and pain au chocolat ($4) were decent, but the Kona coffee kouign amann ($4.50) was a disappointment. I'm partial to the insanely buttery, sugar-soaked kouign amanns of La Tour Cafe and b. patisserie; Halekulani's is not in the same league. Side by side, you'd say they look like two different pastries. Taste-wise, this one did not deliver on the promise of an indulgence that's nearly parts butter, sugar and dough.
While waiting for my bread to be boxed, I got to try the chocolate-covered macadamia pearls which are packaged fresh for omiyage gifting (I won't tell if you end up eating them all) along with tins of tropical fruit nougat, Kona coffee malt balls and jasmine sable cookies ($16 to $19). When the restaurant opens, you'll be able to see chefs preparing these in the chocolate-viewing kitchen.
In case you were wondering about the famous coconut cake, it was nowhere to be found. I'm sure it will be in the case come Oct. 25. it just has to be.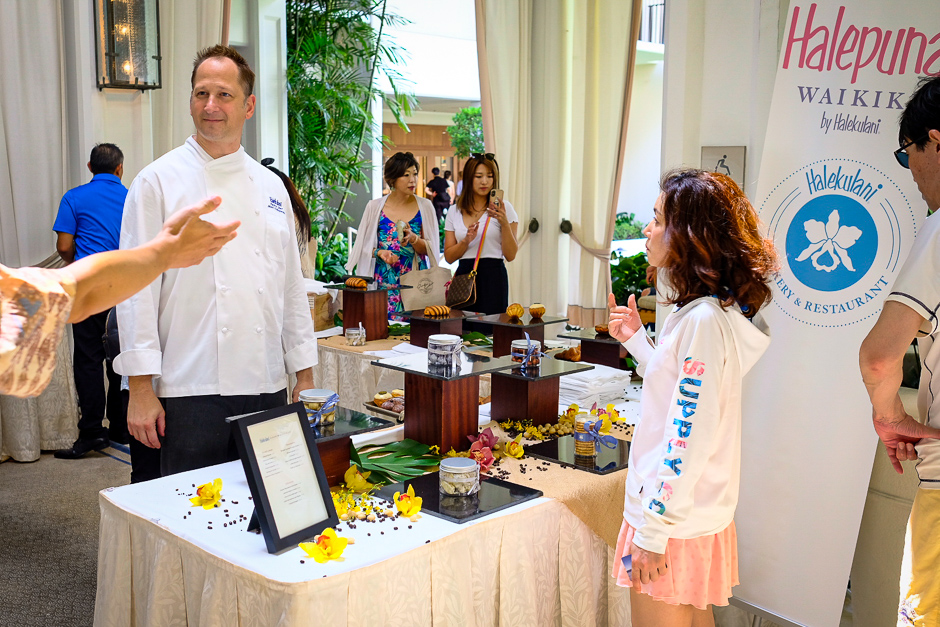 A menu for the restaurant is being finalized. I'm making a point to come check that out when everything is up and running.
Halekulani Bakery and Restaurant pop-up
Halekulani Hotel
2199 Kalia Rd.
Waikiki
267-2343
Sept. 23, Oct. 6 and Oct. 13
10:30 a.m. – 1:30 p.m.