Gravy bombs are the ultimate Thanksgiving potluck side
They're pretty awesome for your leftover stuffing and gravy, too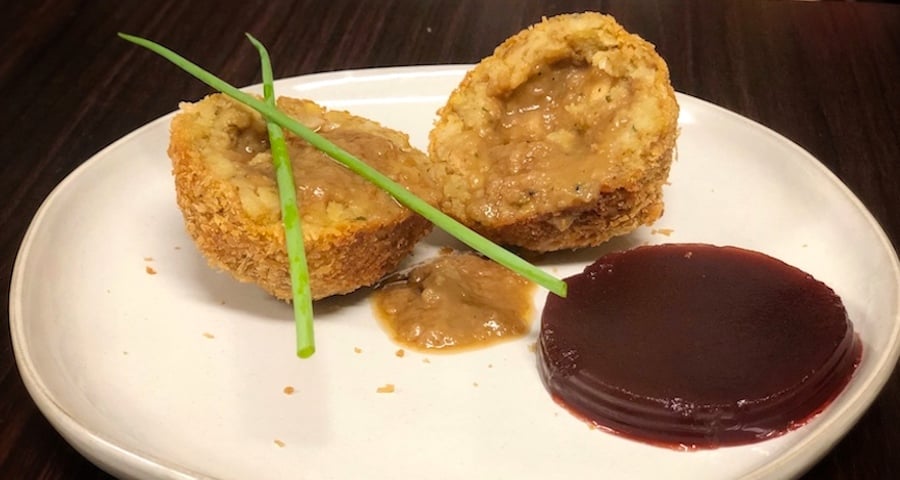 While I'm admittedly not a fan of the traditional Thanksgiving dinner, I can't say no to gravy. So when I read an article on gravy bombs not too long ago, I had to try it for myself. The original recipe calls for cold mashed potatoes wrapped around a frozen cube of gravy, coated in bread crumbs and deep-fried. What's not to like?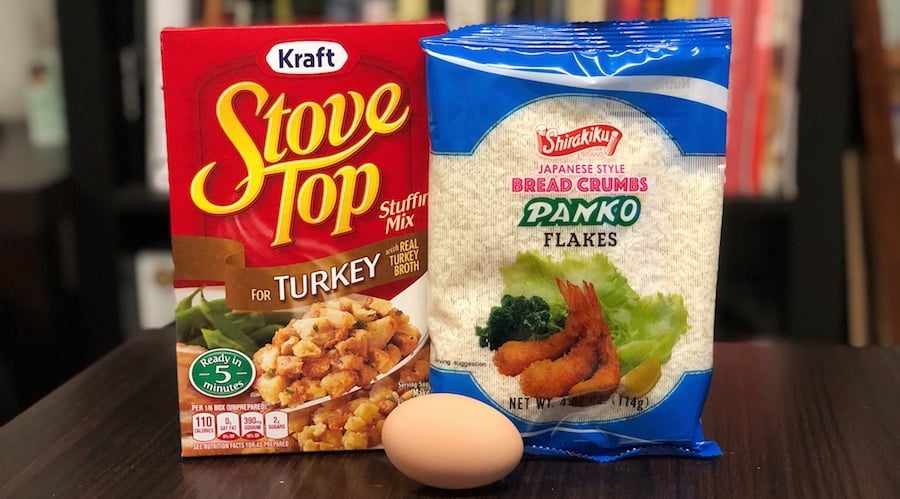 Fearing that mashed potatoes might lack enough structural integrity, I instead opted for boxed stuffing mix and panko for a better crunch. Whether you whip these up for a potluck or with Thanksgiving leftovers, I'm sure these gravy bombs will please any crowd.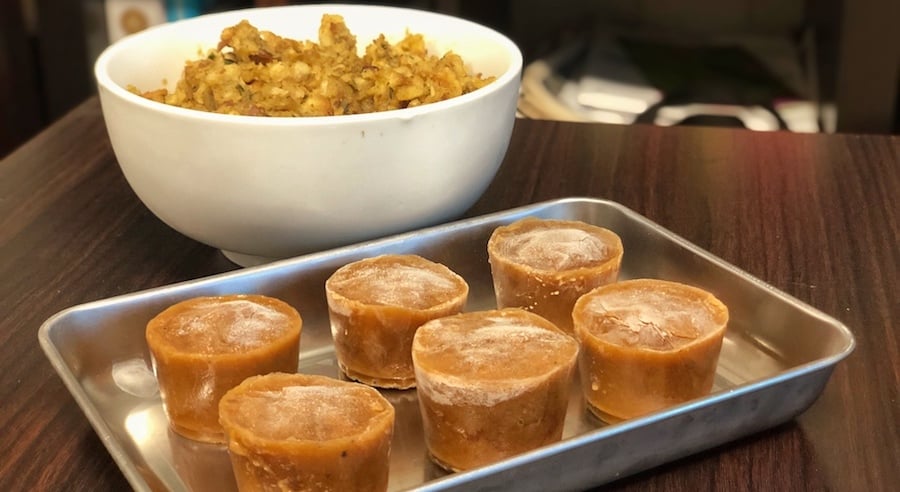 I happen to love powdered gravy mix (don't judge!) and often have some in my pantry. Freeze your gravy in ice cube trays. I used small bathroom cups mostly because I was too cheap to buy ice cube trays. They froze adequately within a few hours.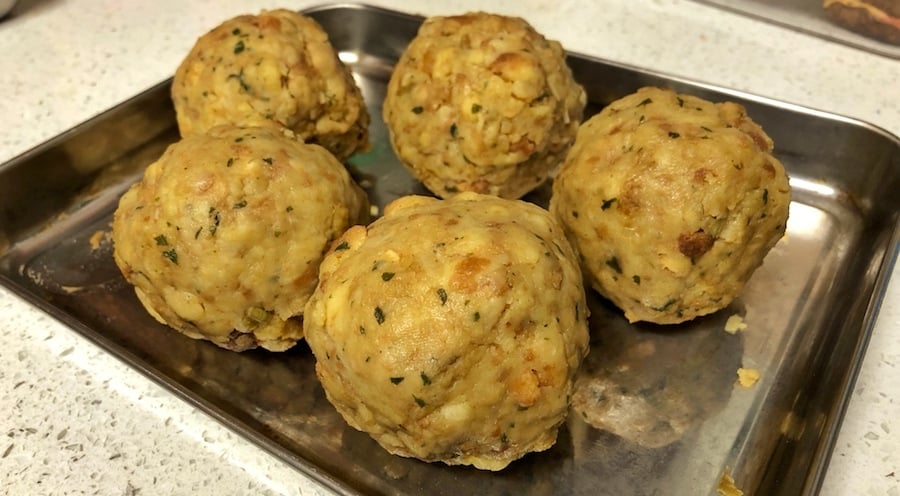 Carefully wrap your frozen gravy inside a layer of stuffing. If the stuffing is too dry, you're going to have cracks and the gravy will leak out, so keep it a little on the moist side. It's best if the stuffing is cold or at least at room temperature — this helps with the consistency when you're working with it. Carefully mush the stuffing together so it's sticky and without any cracks. I was only able to get five gravy bombs out of this.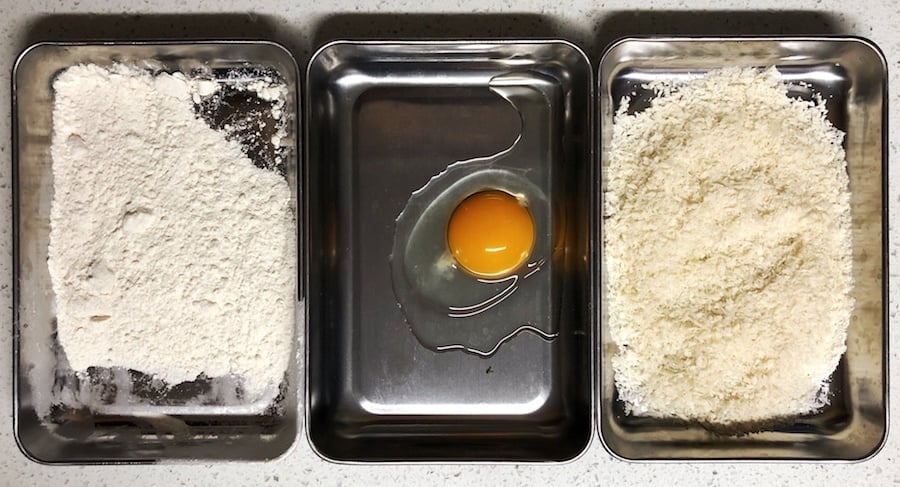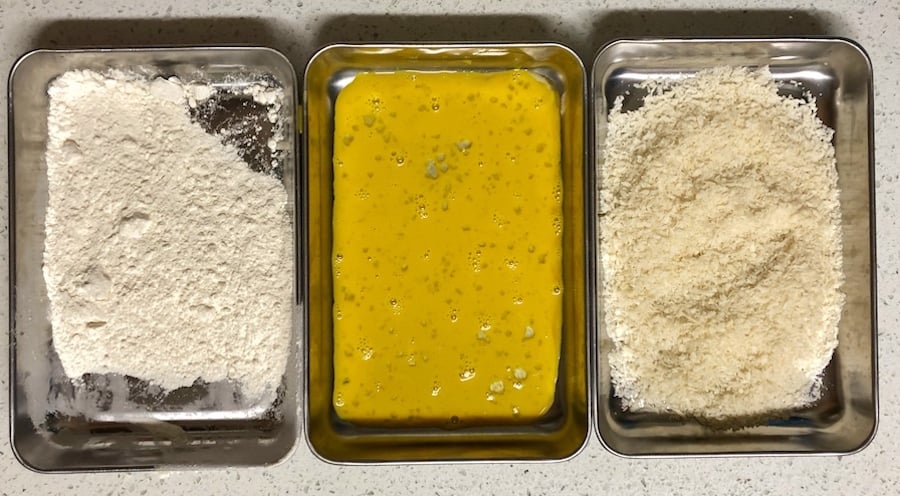 Use a standard breading procedure: Put flour, egg (whipped lightly) and panko in separate pans or large rimmed dishes or bowls, then dredge the gravy bombs them in that order. Fry in 350º oil. If your oil is too hot, the outside will brown and the gravy won't melt. Drain and allow to rest for a few minutes so the stuffing has a chance to cool down and set a little.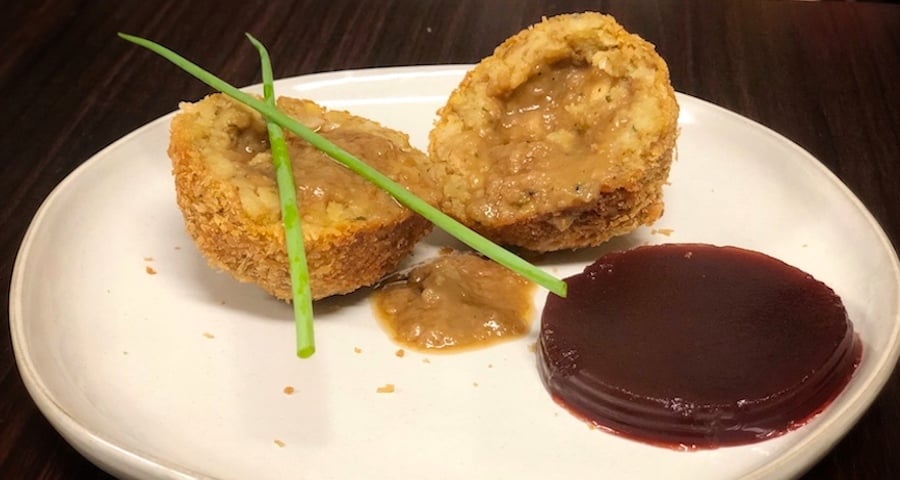 Slice open and serve with cranberry sauce (I like canned — again, don't judge!). The panko and stuffing were a major upgrade to the recipe in my opinion. It's a little bit of work, but oh so good.
Thanks to Michael Choy for the photography and food styling assistance.