Good dogs get a special menu at Pai Honolulu
Yes, that's a loco moco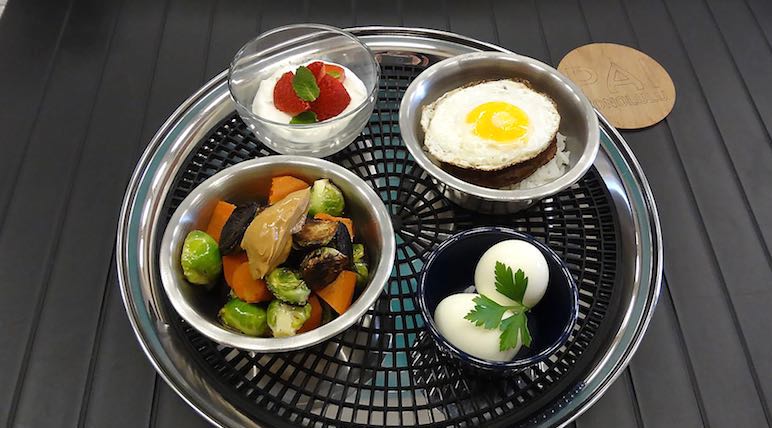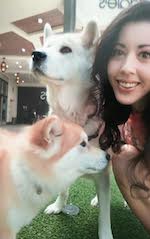 Aiko, Blossom and Breeze (the Wans) are dedicated to making Hawaii a more dog-friendly place. Their Instagram page @dogfriendly808 showcases local businesses that welcome all good dogs. When they're not finding places to eat together, they're creating Akita- and shiba-inspired fashion on @hakuai.designs. 
Ever wish your dog could join you for a sumptuous dinner at a fancy restaurant? Kevin and Justine Lee know dogs are part of the family and shouldn't have to miss out on the fine dining experiences we humans enjoy, so the owners of downtown's Pai Honolulu have created special dishes for canine customers.
The Lees researched dogs' dietary restrictions and chatted with dog owners to find out what ingredients and flavors their pets love most.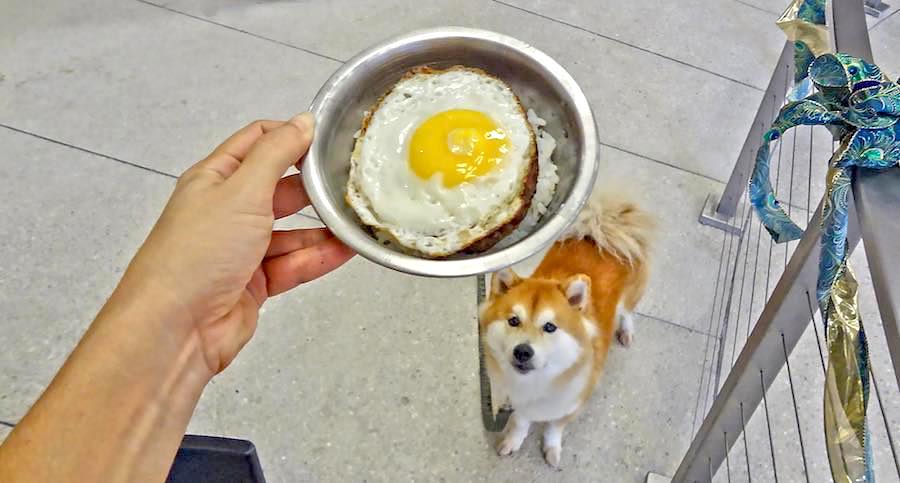 Then they came up with a canine-friendly menu of over a dozen items. And since Kevin Lee is a veteran of Michelin-starred restaurants, of course there are gourmet touches. The menu is divided into appetizers like hard-boiled eggs or a daily special treat of the day, entrees including a $13 loco moco and $18 salmon and broccoli, and desserts like peanut butter and bananas or a parfait of Greek yogurt layered with fresh fruit, both $7.
Thirsty pooches can even get a healthy Greenie or $5 doggie mocktails like Cherub's Cup (strawberry water with basil), Orange Crush (orange juice and water with an orange garnish) and Blueberry Smash (whole blueberrry water with mint).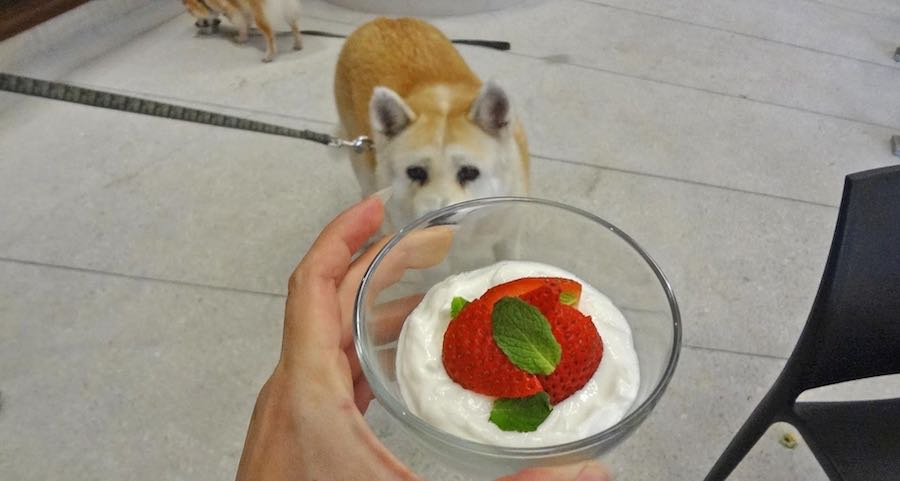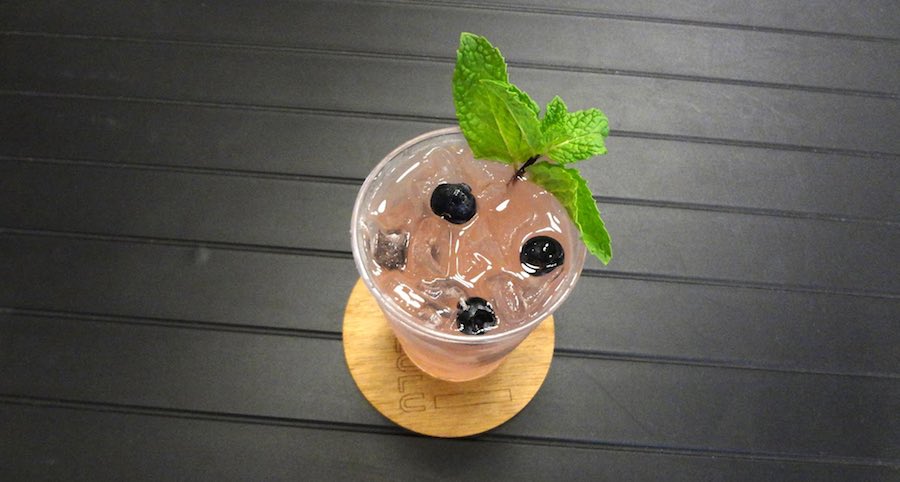 My taste testers, Blossom and Breeze, were most enthralled with Pai's loco moco, boiled eggs and seasonal vegetables topped with peanut butter.
As with Pai's tasting menus, you'll need to call 24 hours in advance to order your doggie dishes. Dogs and their human companions can enjoy their gourmet meals together at tables in the common area just outside the restaurant, where canine dishes are served in compostable takeout containers.
Finally, Pai sells, umm, pickup bags for dogs who need to relieve themselves at the nearby grass patch and donates 100% of proceeds to the Evan Nakashige Foundation, which supports mental health awareness for Hawaii's youth.
Pai Honolulu
55 Merchant St.
Downtown
744-2531
paihonolulu.com