Going to Waikiki for Valentine's? Check out this frozen yogurt robot
Yes, Hawaii, there's a yogurt robot in the back of the Hyatt
Editor's note: The frozen yogurt robot was deactivated over a Health Department issue in late February. We'll keep an eye out and update you when it's back.
Dessert fiends of Hawaii, there's a cool new tech player on the scene: Reis & Irvy's just opened its first frozen yogurt robotic vending machine in Waikiki.
You read that right: A vending machine that's fully automated to serve froyo.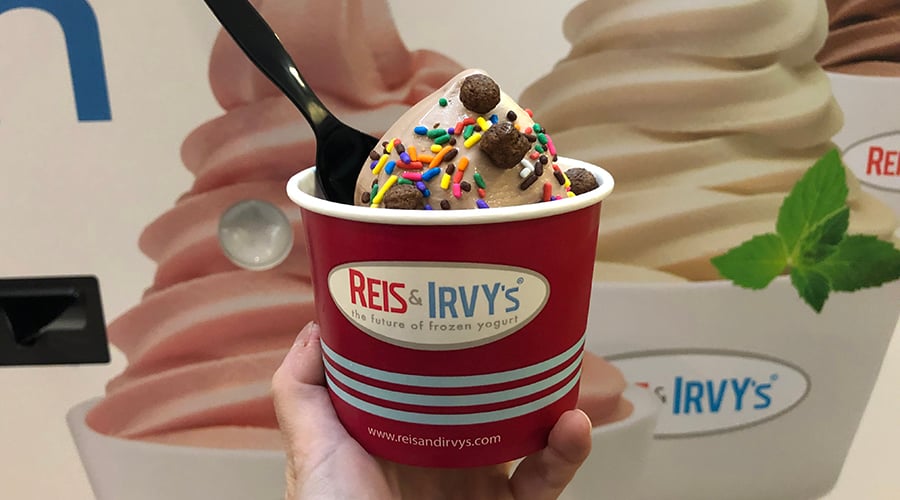 The new vending machine is located by the back entrance of the Hyatt Regency Waikiki Beach. The fastest way to find it is to enter from Koa Street where the tour buses park. As soon as you walk up the steps, you'll see the glowing vending machine to your right. If you're coming from Kalakaua Avenue, walk through the ground floor and go behind the waterfall to find the machine.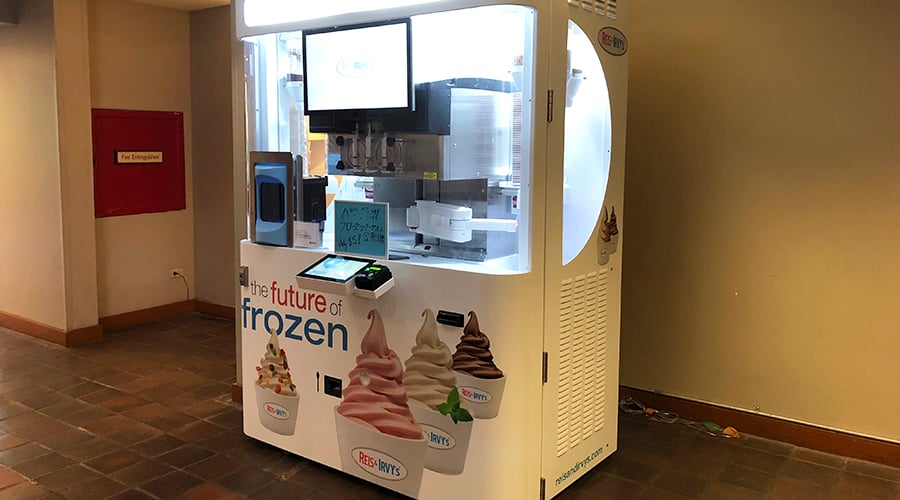 To start your order, just hit the touch screen and begin:
Choose your size: Regular ($5) or large ($7)
Choose your flavor: White vanilla, Dutch chocolate or swirl
Choose two toppings: Two toppings are included, and if you want more, they're $1 each
Complete your order: Select your payment type and watch as the robot creates your order.
A few notes:
This video is sped up from real time. The robotic arms move slowly and carefully, so expect the process to take about five minutes from ordering to completion.
If you're looking for hotel parking, valet is available or by the hour in the resort garage. The public parking hourly rate is $10 per hour.
Other parking options: If you park at nearby International Market Place, you can get parking validation for one hour of free parking with a minimum purchase of $10; otherwise it's $2 for 20 minutes. You could also look for street parking on Koa Avenue.
There are two flavors plus the swirl option and six toppings; options will expand in coming months to up to seven flavors.
Current operating hours are 6 a.m. to midnight, perfect for late-night snack runs in Waikiki.
Reis & Irvy's Hawaii (inside Hyatt Regency Waikiki Beach Resort & Spa)
2424 Kalakaua Ave.
Daily 6 a.m. to midnight
https://reisandirvyshawaii.com