Get ready for Impact Hub Honolulu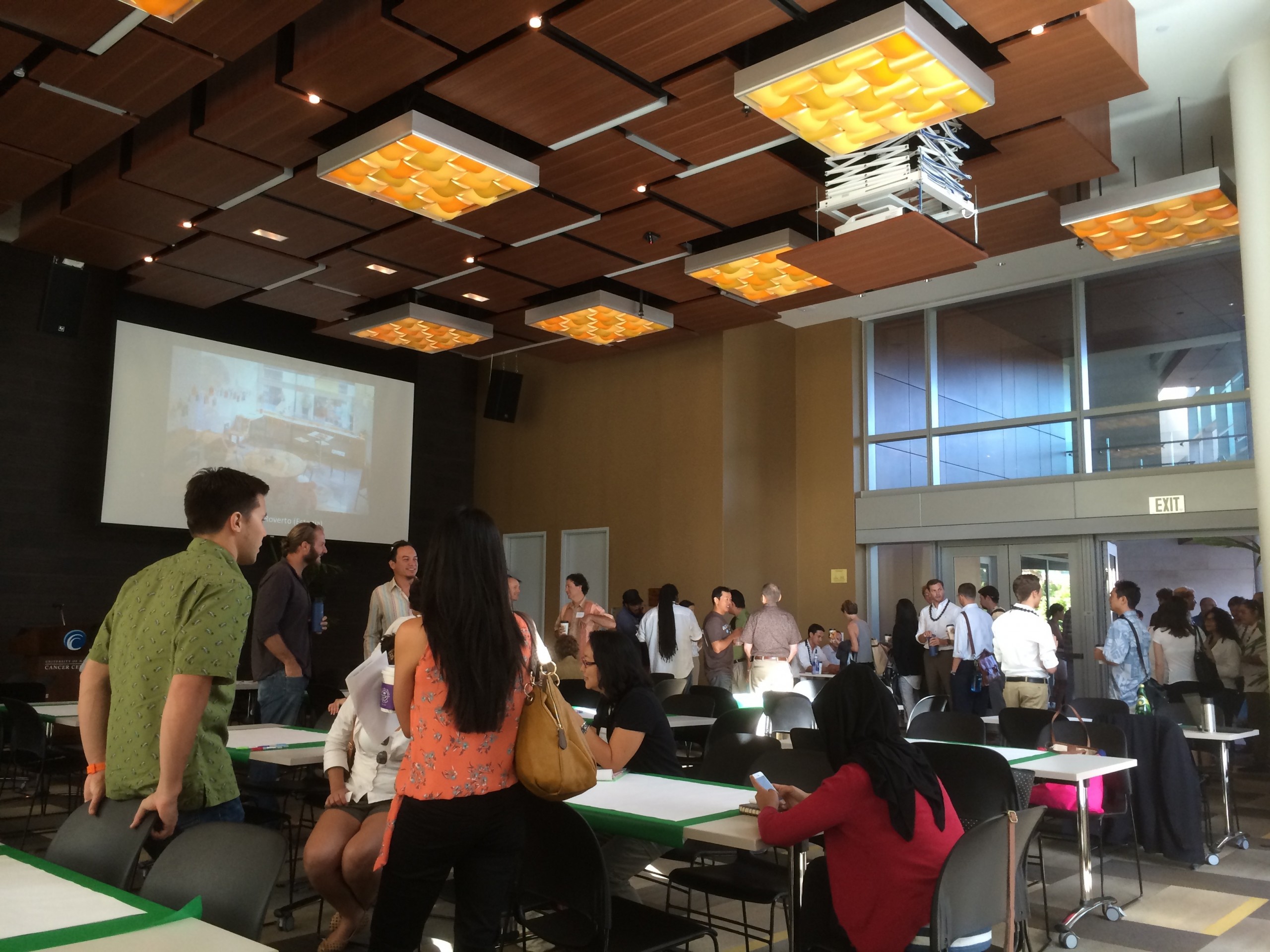 Plans to create Hawaii's first Impact Hub got underway Tuesday, as community and government leaders and entrepreneurs congregated for an all-day workshop and conference at the University of Hawaii Cancer Center. Impact Hub Honolulu will open next year in Our Kaka'ako, in the Hawaii Community Development Authority office on 461 Cooke St., with 8,000 square feet that can accommodate up to 150 members, workspaces, a kitchen and a conference room. The space will also feature wellness and art components.
In the meantime, until Impact Hub Honolulu launches, a pop-up co-working space, called ProtoHub, will open at 858 Keawe St. (across from the Eat the Street parking lot).
Impact Hub is a rapidly expanding, international network of co-working spaces, designed to foster collaboration among entrepreneurs and innovators seeking to make a difference in their communities. There are currently 54 Impact Hubs and more than 7,000 members in such cities as Amsterdam, Johannesburg, Singapore and San Francisco.
The effort to launch Honolulu's Impact Hub is being spearheaded by co-founders Chenoa Farnsworth and Shanah Trevenna, who have assembled a planning committee to get the project off the ground. Kamehameha Schools presented Tuesday's public workshop and is supporting the effort.
To be a member of an Impact Hub, you have to apply and be committed to working with other members in the space. Members will be allowed to trade services and time, ask for or offer help on a board, and companies can also offer services for membership. Members will also be given access to HUBnet, a social networking site with an international membership. Those who do not need the co-working space can also just get access to HUBnet.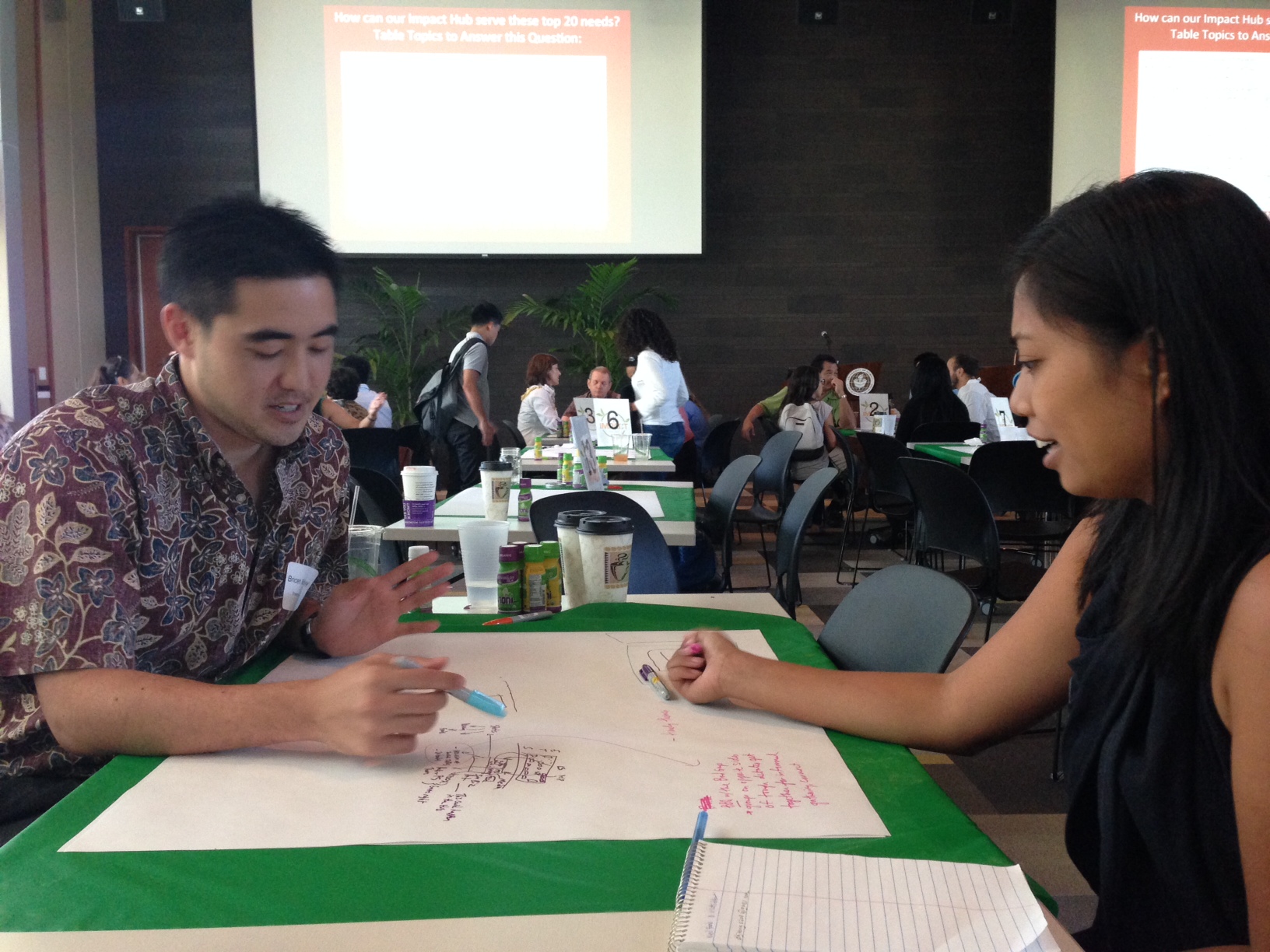 The idea is to provide a space for start up companies, established businesses and members of the community to work together to create change and good in the world.
Keynote speaker Penelope Douglas, Chair of Mission Hub LLC, explained that at its soul, an Impact Hub must be culturally intelligent, meaning its members should know about the past and present of Hawaii while also having an idea of its future.
Impact Hubs around the world