Get a taste of heavenly noodles by a "ramen god"
An internationally renowned chef serves up ramen at the Kahala this week.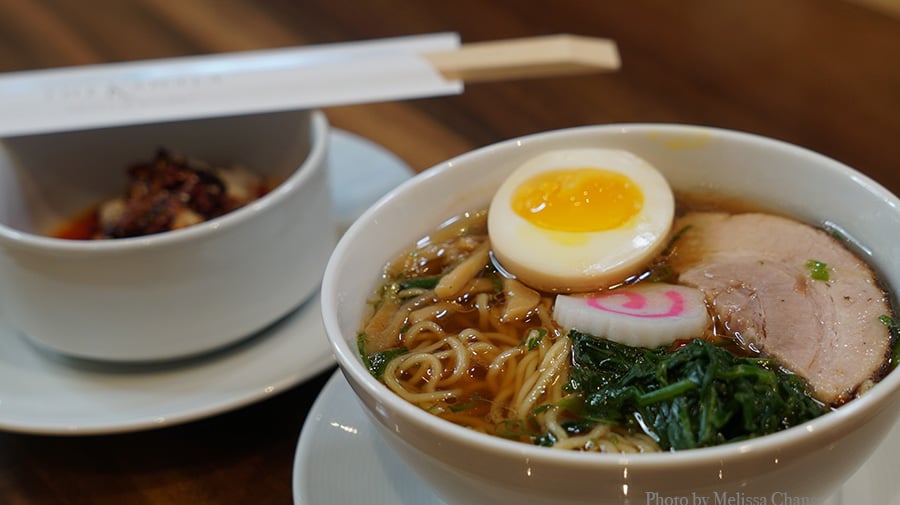 Ramen fanatics may remember how, several years ago, Sun Noodle showcased renowned chef Shigetoshi Nakamura's talents in a one-night pop up at Lucky Belly. The wait was almost an hour long, but everyone — me, too! — proclaimed it worth the wait.
Well, Nakamura is back. Tonight and tomorrow, his ramen will be featured on the Plumeria Beach House seafood buffet in a partnership between Sun Noodle and the Kahala Resort. This weekend buffet is usually $31 for children and $50 for adults, but if you opt to have the ramen, it is $34 for children from six to 12 years of age and $68 for adults. If you miss the buffets, you can try to get his a la carte set service from April 7 through 12 at lunch or dinner. The torigara shoyu ramen set is $27 for lunch, $37 for dinner; the steak mazemen set is $31 for lunch and $42 for dinner. The dinner sets, by the way, include beer, wine, sake or dessert in that price.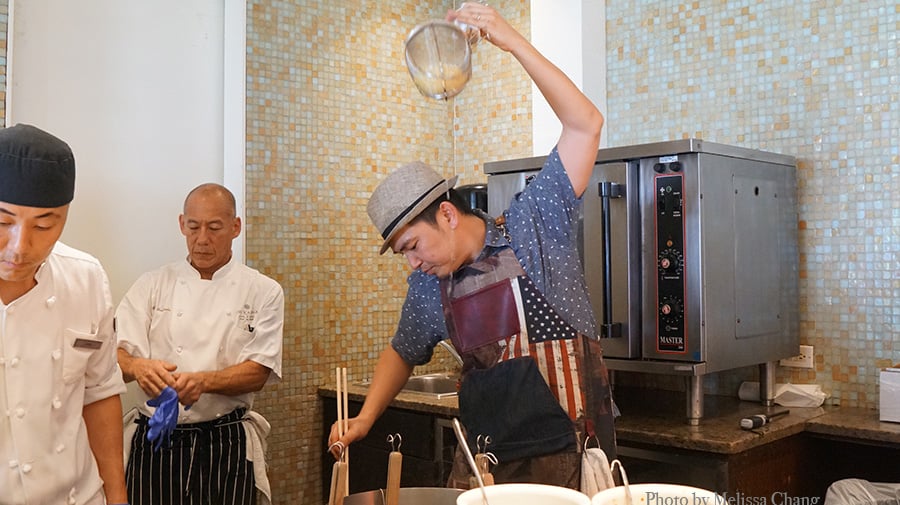 Many of you are probably thinking, is it worth it? If you're a true ramen fan, I think so. Look, if you go to one of the more expensive ramen shops in town, you'll probably pay as much as the a la carte sets once you've ordered drinks, and appetizers or sides … and that's for an okay to good experience. This ramen is exquisite. Nakamura is known as a "ramen god" in Japan, and with good reason. He takes the science of ramen and turns it into art, from his signature "heavens drop" move when shaking the water from the ramen, to the careful balance of flavors and textures while using the appropriate noodles.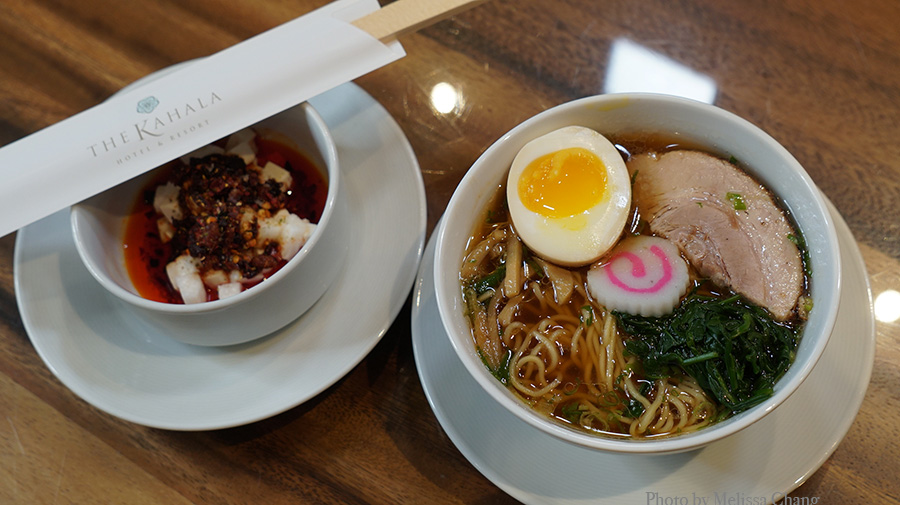 The torigara shoyu ramen is one of his specialties, using a light shoyu broth with skinny noodles. The soft-boiled egg and hearty, moist slice of pork add richness to this light ramen, while the various vegetables add a fresh crunchines for texture.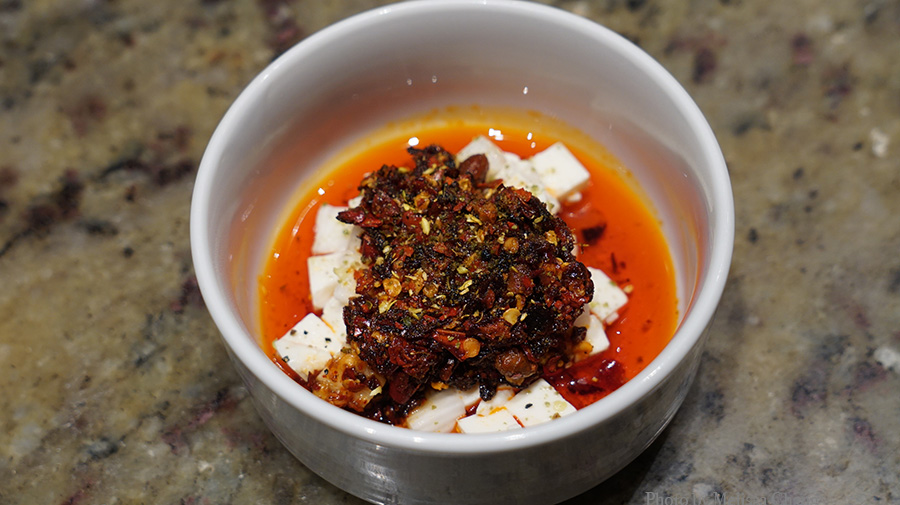 Here's a closer look at the cold mapo tofu. I'm translating loosely, but that topping has the umami of dried natto without the fermented flavor. The spicy Szechuan peppers are the perfect contrast to the pungent natto, balancing each other out in perfect harmony. You'll notice something fresh and crunchy, and that's araimo, or Japanese taro.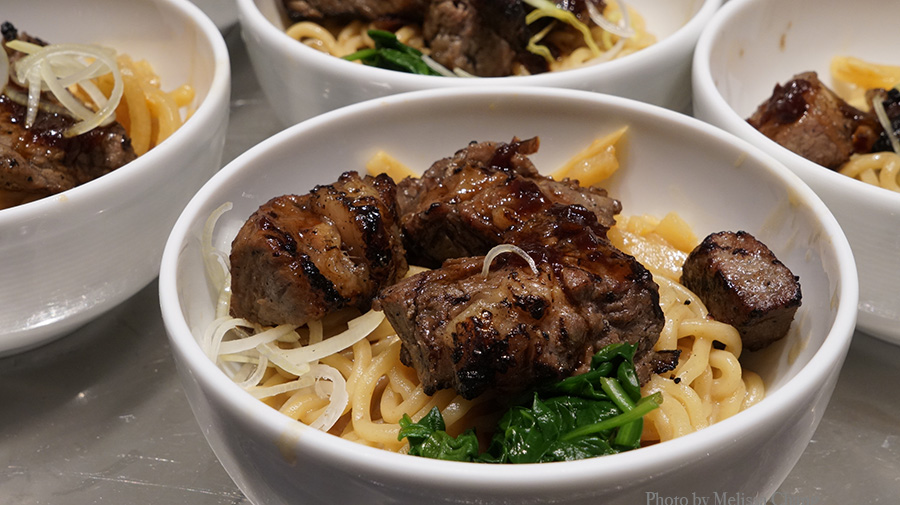 We all swooned over the mazemen, a thick, brothless ramen topped with tender morsels of steak. Mazemen was created to focus on the toppings, which match the noodles themselves but might not work in soup. Even without broth, every bite was rich and buttery, with a lovely savoriness that filled our mouths. Some people at the table had seconds of this, despite already eating lunch and polishing off the shoyu ramen.
Although the ramen will be served through lunch on April 12, this is being billed as a three-night event because Nakamura will only be here through dinner on April 7. Ramen and mazemen quantities are limited, so reservations are required.
Plumeria Beach House at Kahala Hotel & Resort, 5000 Kahala Ave., (808) 739-8760, kahalaresort.com