Would you wait in line 38 minutes for ramen?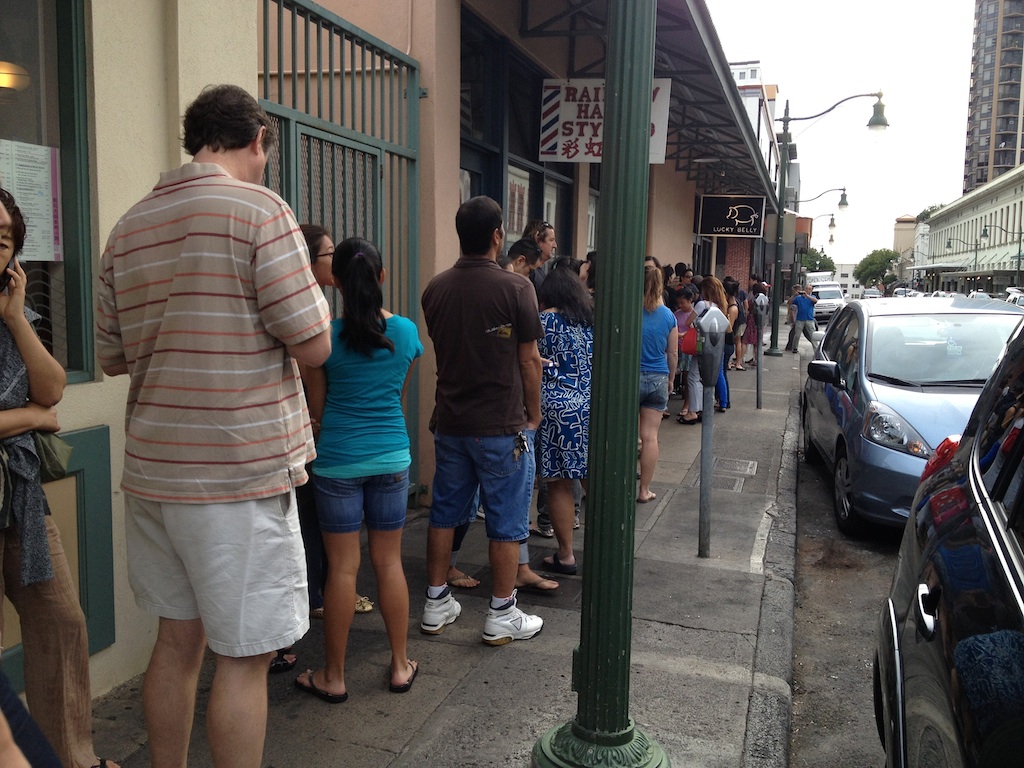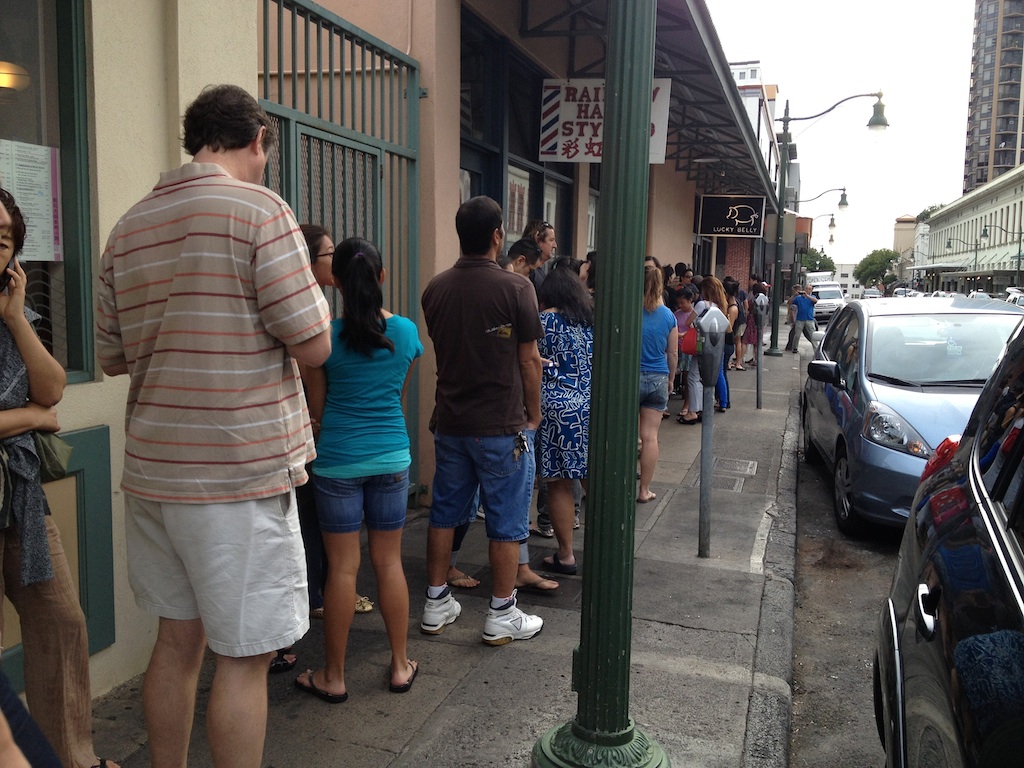 Sunday night I sucked up my hatred of lines and stood on a Chinatown sidewalk 38 minutes for ramen. Sun Noodle, you see, is legendary to noodle fiends for making just about every kind of Asian noodle Hawaii eats, at more places than you know. As in, 100 kinds of ramen, soba, udon, saimin, won ton wrappers and other noodle goods, totaling roughly 90,000 servings a day.
Since this year, part of that output has been coming from Sun's new Ramen Lab in New Jersey, meaning Sun Noodle now supplies ramen shops in the city as well as chefs like David Chang, Marcus Samuelsson and Ivan Orkin, the New Yorker-turned-Tokyo ramen king-turned New York ramen returnee. Honolulu-born Sun Noodle is big time in the Big Apple.
Even more enticing, Ramen Lab's executive chef, Shige Nakamura, is a ramen superstar in Japan. So when I heard Ramen Lab was coming to Honolulu for one night, with offerings including an Italian ramen in a tomato broth with sausage, mushrooms and cheese, I stopped breathing. There was no choice. I put on my Crocs and headed down the hill.
At 4:22, 38 minutes before Ramen Lab's scheduled opening inside Lucky Belly, I was something like tenth in line. At 5 p.m. the line snaking up Smith Street stood at 48 people. And I am sorry to do this to you who missed it, but I post this report because I snagged two minutes of Nakamura's time and found out this one-time phenom is already looking for a Hawaii encore.
So for when Ramen Lab comes back, here's my report: what made 38 minutes in line absolutely worth it.
Ramen Lab pop-up