From the Desk of a Mom Like You
There's a reason why this blog post is a day late.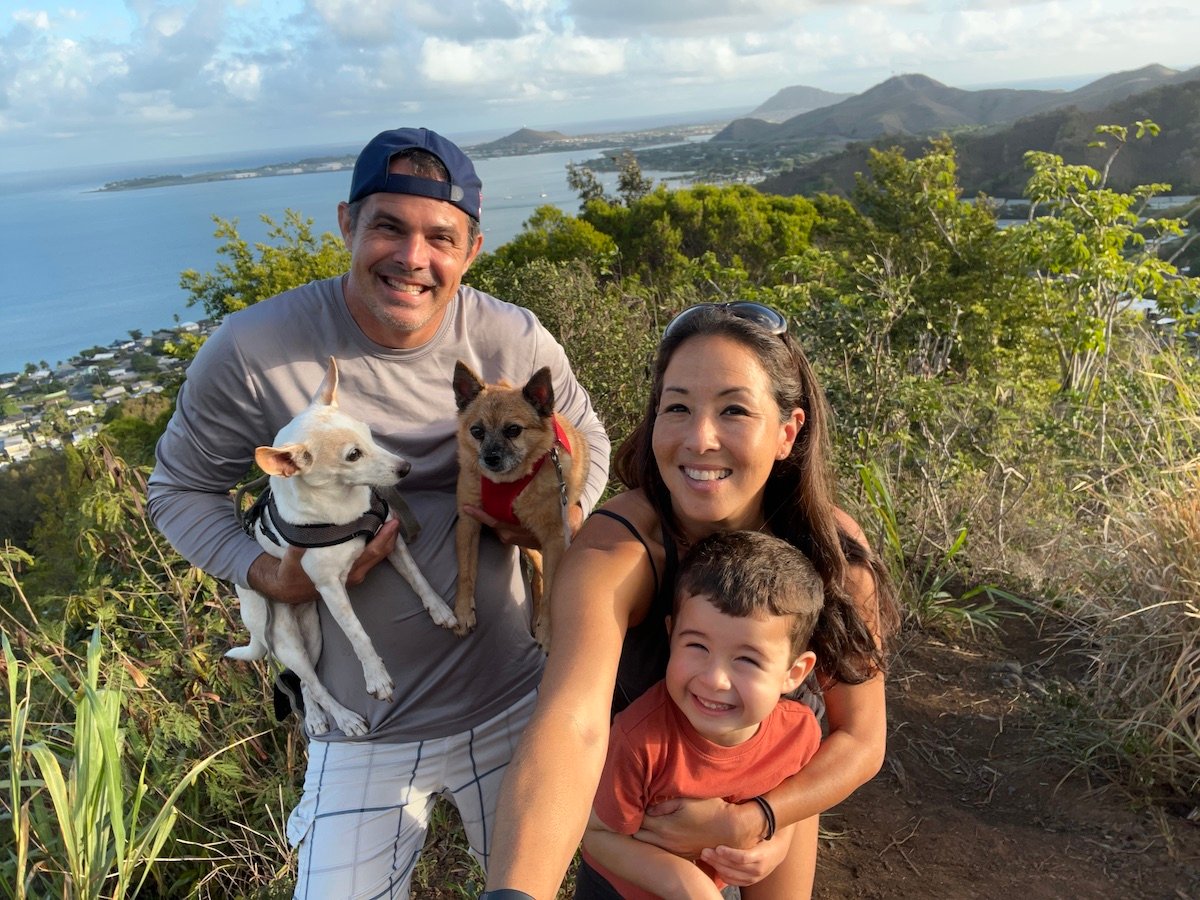 It's Tuesday.
This blog should have gone up on Monday.
But before you judge me, let me explain—and it only takes one sentence: I'm a working mom.
(Cue the aaaaaaahs.)
Yesterday was my first day as editor of HONOLULU Family, a brand that I have followed and loved even before I became a mom five years ago. Until the tutelage of wonder moms Christi Young and Cathy Cruz-George, the magazine grew and became the go-to source for Hawaiʻi parents. I turned to this magazine when I was researching schools for my son, Landon, now 5. And I've checked the website often for things to do with him on the weekends—did I mention he's 5? In fact, I learned about Home Depot's free monthly building and crafting events and got a great recipe for banana pancakes from this very site.
See? We're helpful!
That said, I'm thrilled to be part of this publication, one that I've admired and trusted for years.
So who exactly am I, you ask?
Well, for starters, I'm a mom to a kid who doesn't stop moving. I was born and raised on Oʻahu, graduated from Roosevelt High School, earned a master's degree in journalism from Northwestern University in Evanston, Illinois—my first time seeing snow!—and worked for decades as a newspaper reporter, freelance writer, journalism instructor and magazine editor. Most recently, I was the editor of our sister publication HAWAIʻI Magazine, and before that the food editor at HONOLULU Magazine, so yes, you can expect more travel- and food-related content coming soon.
But really, my full-time job is being a mom—and housekeeper, personal chef, chauffeur, tech support, dog walker, chief financial officer, coach, EMT and the life coach no one asked for.
Like many of you, my free time is filled with swim classes, tennis lessons, soccer practice, play dates and the never-ending barrage of household chores. We love to hike as a family—I have a boy who needs to run, climb and throw rocks—and catch waves and shoot water cannons at the beach. I'm not very crafty—good thing my kid would rather throw rocks!—but I do enjoy baking and cooking. I mean, I even opted to make my son's home lunch every day. (Yes, insane.)
I'm not a Super Mom, not even if you loosely define that as a mother who dresses up in hero costumes. I struggle with finding balance between my work and home life. I can't do all those cool crafty things you see on Instagram. I'm terrible at self-care. I'm still not at my pre-baby weight. (And I didn't even like that weight, either.) And I toggle between two emotions: stressed or worried.
But I aspire.
I want to be a better mom, partner, friend, daughter, neighbor. I want to go to yoga class again and fit massages into my schedule. I want more GNOs—or maybe MNOs (moms nights out, FYI)—and dates with my husband. I want to be more present with my son and not glued to Instagram or my work email. (Or Amazon.)
And I figure you all do, too.
I'm excited about this new venture—and I hope you're excited about joining me on this crazy ride.
I mean, you're already used to crazy, right?
If you have any stories you want to read, tips or advice for me, hit me up at catherine@honolulufamily.com. Follow me on Instagram, too: @catherinetothfox.