Frolic's Night In: A Royal Hawaiian Center Virtual Takeout Dinner
(Sponsored) Coming Oct. 24: Sip and eat in the comfort of your home as Frolic hosts a live, 4-restaurant dinner with drink pairings.
H
ello Oahu, now that we can get together in our homes in (socially distanced) groups of up to five, can we hear a chee-hoo? Which brings us to the third installment of Frolic's Night In, a new takeout-and-chill series where you pick up a special multi-course dinner and drink pairings to enjoy at home as Frolic hosts an interactive virtual dinner.
Coming up Saturday, Oct. 24: A four-restaurant dine-around of Royal Hawaiian Center's all-stars, packaged to go with drink pairings. Experts from Island Vintage Wine Bar, TsuruTonTan Udon Noodle Brasserie and Wolfgang's Steakhouse will delve into the inspirations and stories of their dishes as you drool and eat. Two drink pairings by Noi Thai Cuisine complete an evening hosted by Frolic's Kelli Shiroma Braiotta.
Ready to feast? The $55 dinner event includes three courses, drink pairings and a unique access code to our live Zoom hangout:
Cocktail: Mango Mojito from Noi Thai Cuisine
Appetizer: Spicy Ahi Poke Dip with fresh black sesame chips from Island Vintage Wine Bar
Entree: Tonkatsu Bento Set with full-size Hot Kake Udon from TsuruTonTan Udon Noodle Brasserie
Dessert: Junior's Cheesecake from New York, aka The World's Most Fabulous Cheesecake, courtesy of Wolfgang Steakhouse
Digestif: Penfold's Club Tawny Port from Noi Thai Cuisine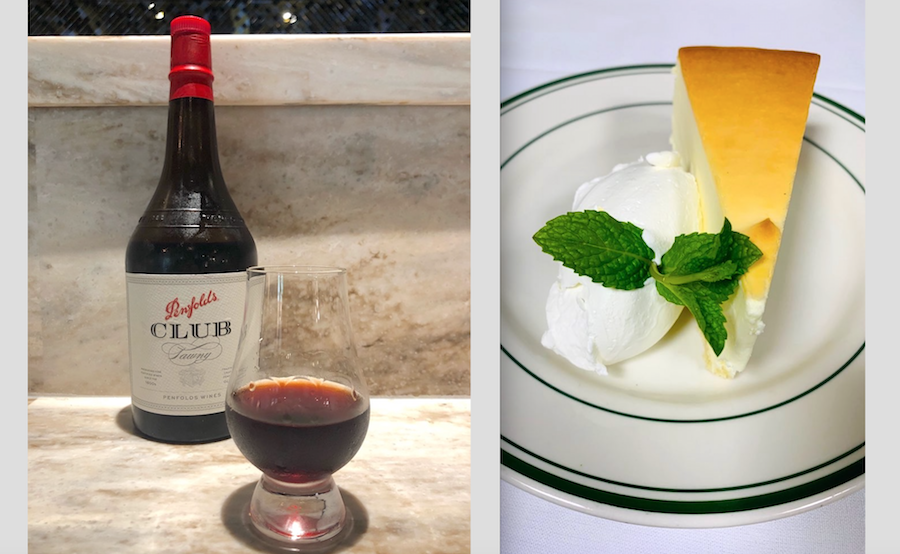 Here's how it works: You'll order and pay for your dinner and drink pairings online. We'll email you a confirmation with a link to the live Zoom virtual dinner on event day. On Saturday, Oct. 24 you'll pick up your dinner and drinks at Royal Hawaiian Center's curbside pickup between 4 and 5 p.m.
Follow the instructions below:
Drive down Kalakaua Avenue and turn right onto Royal Hawaiian Avenue (Hermes is on the corner)
Drive past the pedestrian speedbump and the parking entrance ramp will be on the right side
Proceed up the ramp, pull a parking ticket and proceed to the Park & Go parking stalls that will be on the right side near the level 3 elevators
Staffers will be waiting with your dinner-and-drink pairings
At 5:30 p.m. you'll log into Zoom from your home, pick up your glass and settle in as we start the live hosted dinner where you can chime in with questions and comments as we all chat and eat!
Frolic's Night In at Royal Hawaiian Center
Saturday, Oct. 24
4 to 5 p.m. pickup, 5:30 live Zoom hangout
Buy tickets online