#FrolicFoodPic: Pho + hoagie = the pho-tastic "Pho"ggie
The backstory behind the winning photo in our Instagram contest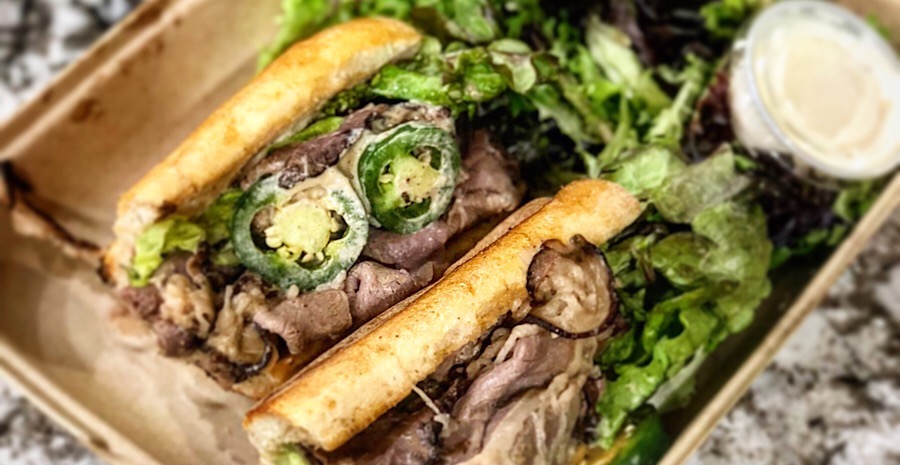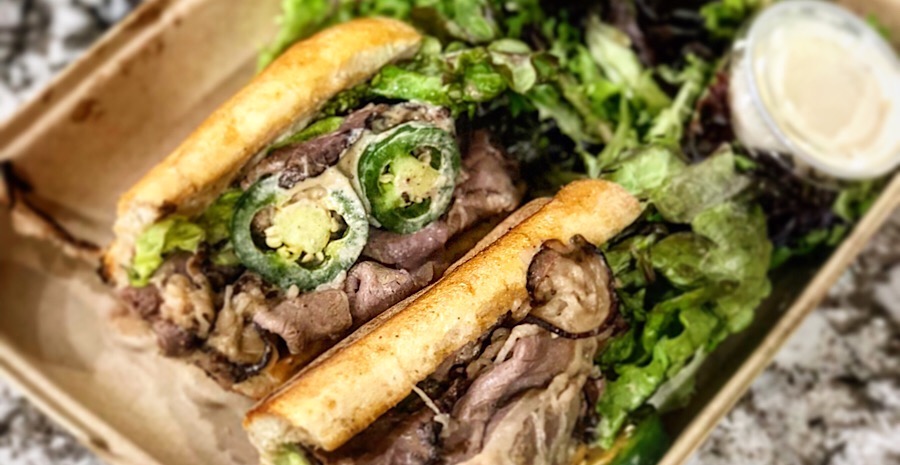 The deep dive: La Tour Cafe's "pho"ggie is no regular hoagie. Like its name, the sandwich is quintessentially Asian American. Corporate chef Chris Gee wanted to make something that evoked what he grew up eating in Honolulu, but with a twist: a sandwich that tastes exactly like a bowl of pho. After some trial and error, the "pho"ggie was born as one of La Tour Cafe's specials. Since folks kept coming back for it, now it is on the regular menu at all five locations, where $15.90 gets you the "Pho"ggie plus a salad or housemade chips.
Other restaurants make pho-like sandwiches, but these are usually variations on beef sandwiches dipped in pho broth. The difference with the "Pho"ggie? There's no pho or other broth, but it still manages to taste like a bowl of pho.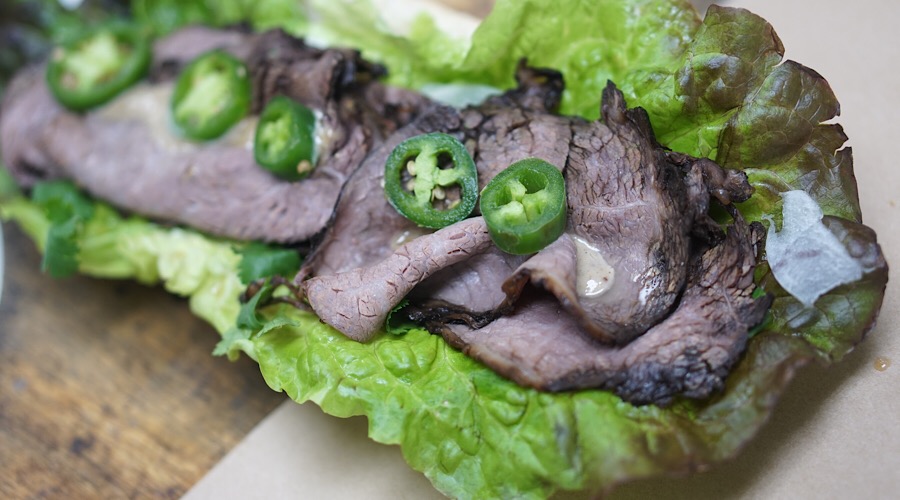 Nestled in La Tour's organic baguette are 5 ounces of Snake River American wagyu beef with traditional pho fixings of Thai basil, cilantro, shaved onions, jalapenos and lemon juice. Housemade "pho" mayo tops red lettuce, with flavors of charred onions, pho spices, fish sauce, ginger and a couple of secret ingredients. Together with the lightly cooked wagyu beef, this seals the deal on a pho-tastic hoagie.
La Tour Cafe
Iwilei: La Tour Plaza, Sun-Thurs 10am-9pm, Fri-Sat 10am-10pm
Pearl City: Gateway Shopping Center, Sun-Thurs 10am-9pm, Fri-Sat 10am-10pm
Aina Haina: Aina Haina Shopping Center, Daily 8am-9pm
Kapolei Commons: Sun-Thurs 10am-9pm, Fri-Sat 10am-10pm