Frolic Through Asia: Supporting Hawaii's Future Global Leaders
(Sponsored) Support PAAC and the restaurant industry through this fundraiser from Oct. 19-Nov. 30.
F
rolic Through Asia presented by Hawaii National Bank is a fundraiser that supports the Pacific & Asian Affairs Council (PAAC) while driving critical business to local restaurants. PAAC is a local education non-profit dedicated to developing Hawai'i's youth into future global leaders.
Here's how you can participate. From Oct. 19 to Nov. 30, Shokudo Japanese Restaurant and Restaurant XO are offering special dishes, and a portion of the proceeds from each meal sold will be donated to PAAC. Shokudo's specialty dish will be available from Oct. 19 to Nov. 1; Restaurant XO's featured menu will be available through the entire month of November.
---
SEE ALSO: Here's how pau hana cocktails = bentos for furloughed workers
---
Shokudo Japanese Restaurant: Deluxe $100 sushi platter
Takeout only; place your order through PAAC. Includes the following:
3 types of sashimi: Salmon, maguro and hamachi
Red Eye Roll: Spicy tuna roll topped with fresh ahi sashimi and sweet soy dashi
Rainbow Roll: California roll topped with fresh avocado, tuna, yellowtail, shrimp and salmon sashimi
Mermaid Roll: One of Shokudo's top sellers. Shrimp tempura roll topped with housemade spicy tuna, kabayaki sauce and sesame oil
Restaurant XO: $55 7-course tasting menu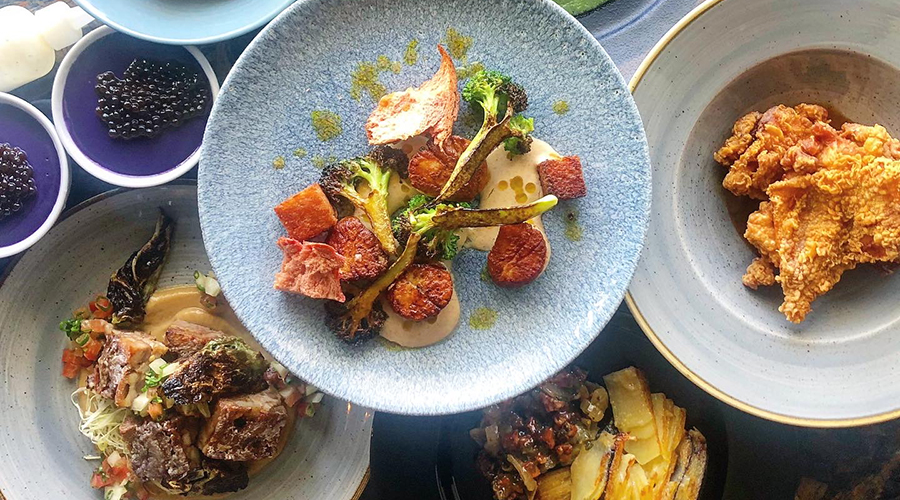 Dine-in is preferred to redeem the offer but takeout is still available; make your reservation thru the restaurant or through Yelp. You need to mention PAAC to redeem the offer. Call 732-3838. The 7-course menu includes:

Korean style hot and sticky chicken skins

Beet and pumpkin roulade, chimichurri, shiso

Seaweed potato au gratin, Portuguese sausage sauce

Adobo fried chicken, braised peppercorns

Kalua pork and cabbage, lomi tomato

Scallops, XO butternut curry sauce, eggplant 

Pumpkin crunch, cream cheese brulee