Frolic-is-5 weekly giveaway: $100 gift card to Hau Tree Lanai
Enter to win $100 worth of beachside dining at the New Otani Kaimana Beach Hotel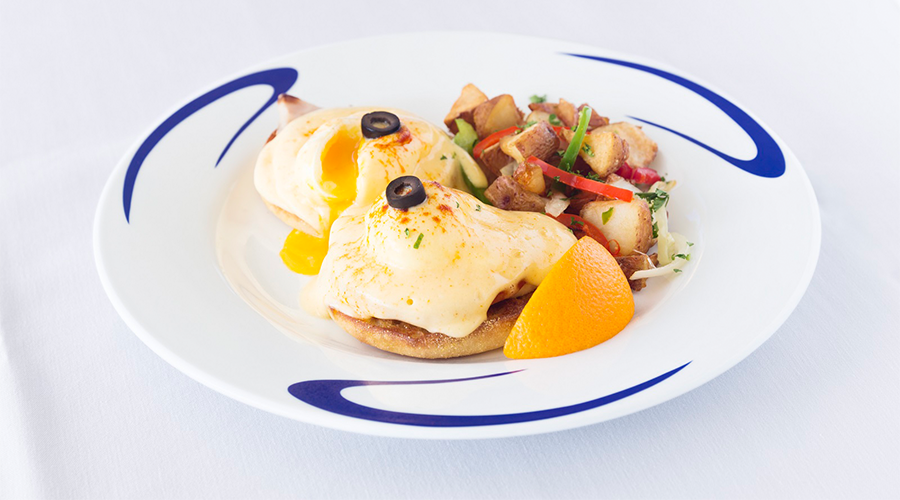 This giveaway has ended! Check back next week for another Frolic is 5 restaurant gift card giveaway.
At Hau Tree Lanai at The New Otani Kaimana Beach Hotel, you can relax over breakfast, lunch or dinner while sitting under a historic tree overlooking the sand and surf of Waikiki Beach.
During breakfast and lunch, the restaurant serves a Classic Eggs Benedict as well as more lux options like the Super Kaimana Eggs Benedict with beef, foie gras and lobster on grilled English muffins.
During dinner, feast your eyes on a Pacific sunset while indulging in opakapaka, lobster or a Tomahawk Steak for Two. Want to try a little of everything? Go for the chef's prix fixe menu of appetizers, a combination entree and dessert.
Happy hour on the Sunset Lanai is from 2 to 5 p.m. with $5 beers from Maui Brewing Company, $6.50 wines and $7.50 house specialities like pina coladas. Select happy hour appetizers are also available for $6.
New Otani Club members can get a 15% discount for groups up to 6 people. Validated parking is available at the hotel for $5 for 3 hours.
Win a $100 gift card to Hau Tree Lanai Restaurant
To enter the giveaway, simply complete the entry form below. By entering the giveaway, you agree to receive emails from Frolic Hawaii. Valid entries require first and last name, email and phone number. Giveaway ends TONIGHT, Thursday, July 11, 2019 at 11:59 p.m. and we'll be picking a winner TOMORROW, Friday, July 12 at 9 a.m. Good luck!
Hau Tree Lanai
The New Otani Kaimana Beach Hotel
2863 Kalakaua Ave.
Waikiki
921-7066