French Fryday: garlic, parsley and bacon fondue
Frolic's new series spotlights a fry fanatic's favorite picks around Oahu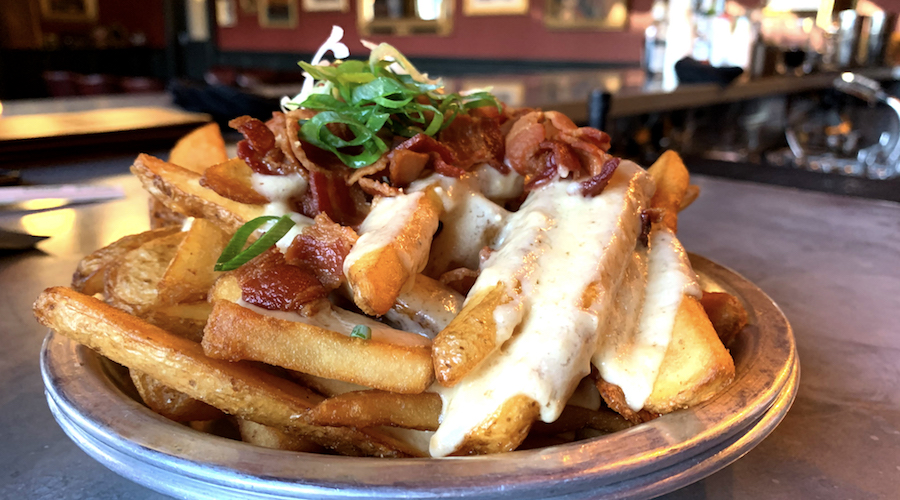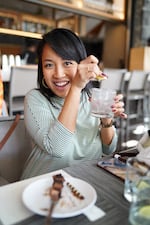 A lover of crispy fries, habanero spice and fresh poke over rice, Bev believes in enjoying what tastes AND looks good — even if it means an extra mile on the treadmill. An interior designer by day, she's all about carefully curated and beautiful dishes, paired with the perfect glass of wine.  
There's something about french fries that is so satisfying and addictive. For me, fries conjure up memories of enjoying an afternoon Happy Meal in elementary school and savoring every thin, crispy morsel of salty goodness. I will eat fries everywhere I go, any chance I get. They're definitely my No. 1 guilty pleasure and I know I'm not alone!
What's your fry fancy? I'm rounding up a few of my favorites on Oahu in this fry fetish series. Here's Part 1.
The simple classic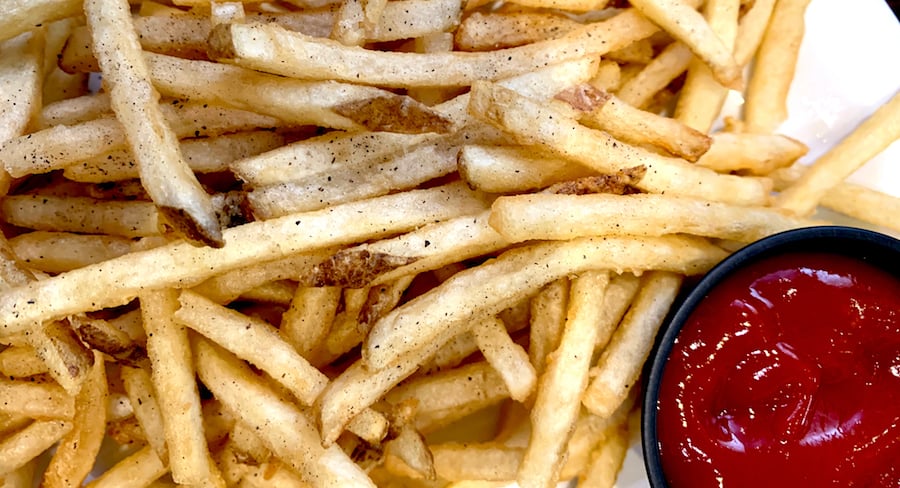 Mega Crunch Fries, Alley at Aiea Bowl
These fries continuously make the list for any local fry fanatic — and how can you blame them? Sometimes you don't need all the fixings. These thin and crispy spuds are simple and delicious, and are arguably the crispiest shoestring fries I've had.
99-115 Aiea Heights Drive #310 • Aiea • 488-6854 • aieabowl.com/restaurant
The herb-forward fry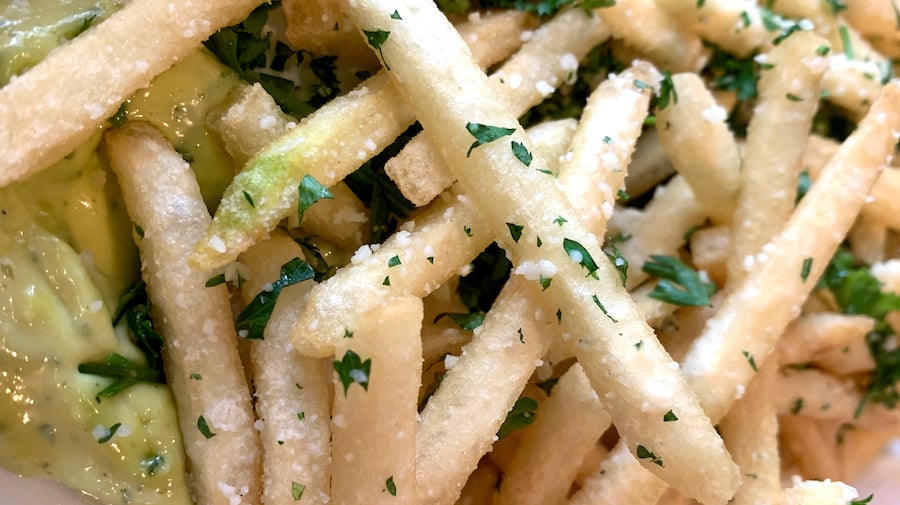 Parsley & Parmesan Fries, Vein
Packed with the perfect amount of parsley and parmesan, these fries will have you reaching for (and ordering) more. Not only are they tossed in this fragrant herb, they're also served with a parsley aioli. Not into parsley? There is a truffle option that's just as addicting!
685 Auahi St #121 • Kakaako • 376-4800 • veinatkakaako.com
Loaded with the fixings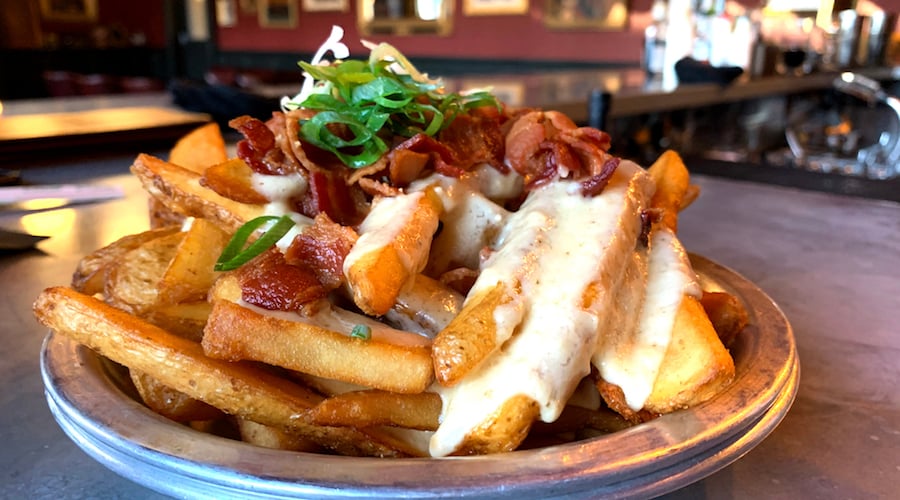 Bacon Fondue Fries, Aloha Beer Co./HI Brau
This is easily one of my favorite after-work spots not only for their delicious drinks but also for their steak fries. I'm not usually a steak fry person but when dressed well, they definitely make my list! They have several to choose from, including Japanese curry gravy, satay and caprese but are well known for their bacon fondue fries topped with Swiss fondue cheese sauce, crispy bacon and scallions. Eat them while they're hot!
700 Queen St. • Kakaako • 544-1605 • alohabeer.com
That perfectly shaped potato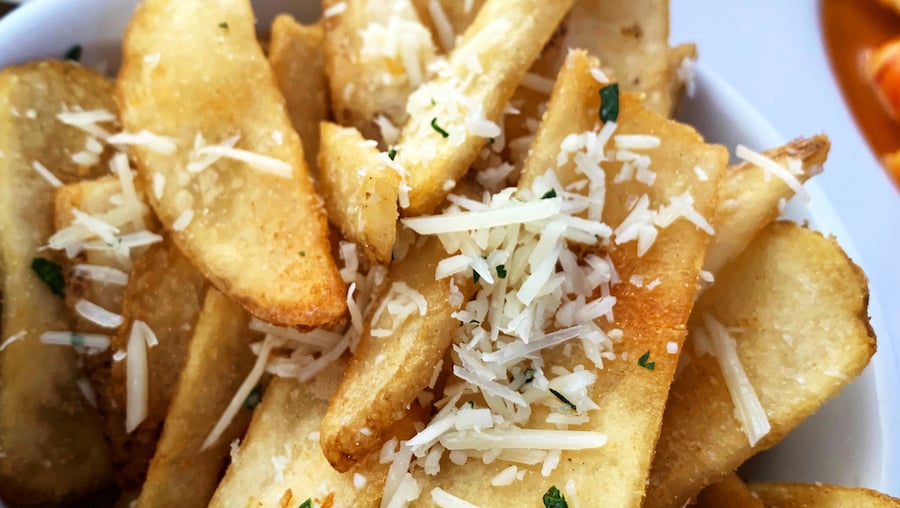 Flat Fries, Fish Honolulu
Not too thin, not too thick, but juuuust right! The shape of these flat fries is a good balance between wedge and shoestring, so you can scoop up the perfect amount of ketchup on each fry. Pair these with a nice glass of wine and enjoy the view from Fish Honolulu's balcony seating.
324 Coral St. • Kakaako • 600-3160 • fishhonolulu.com