Footloose on Lana'i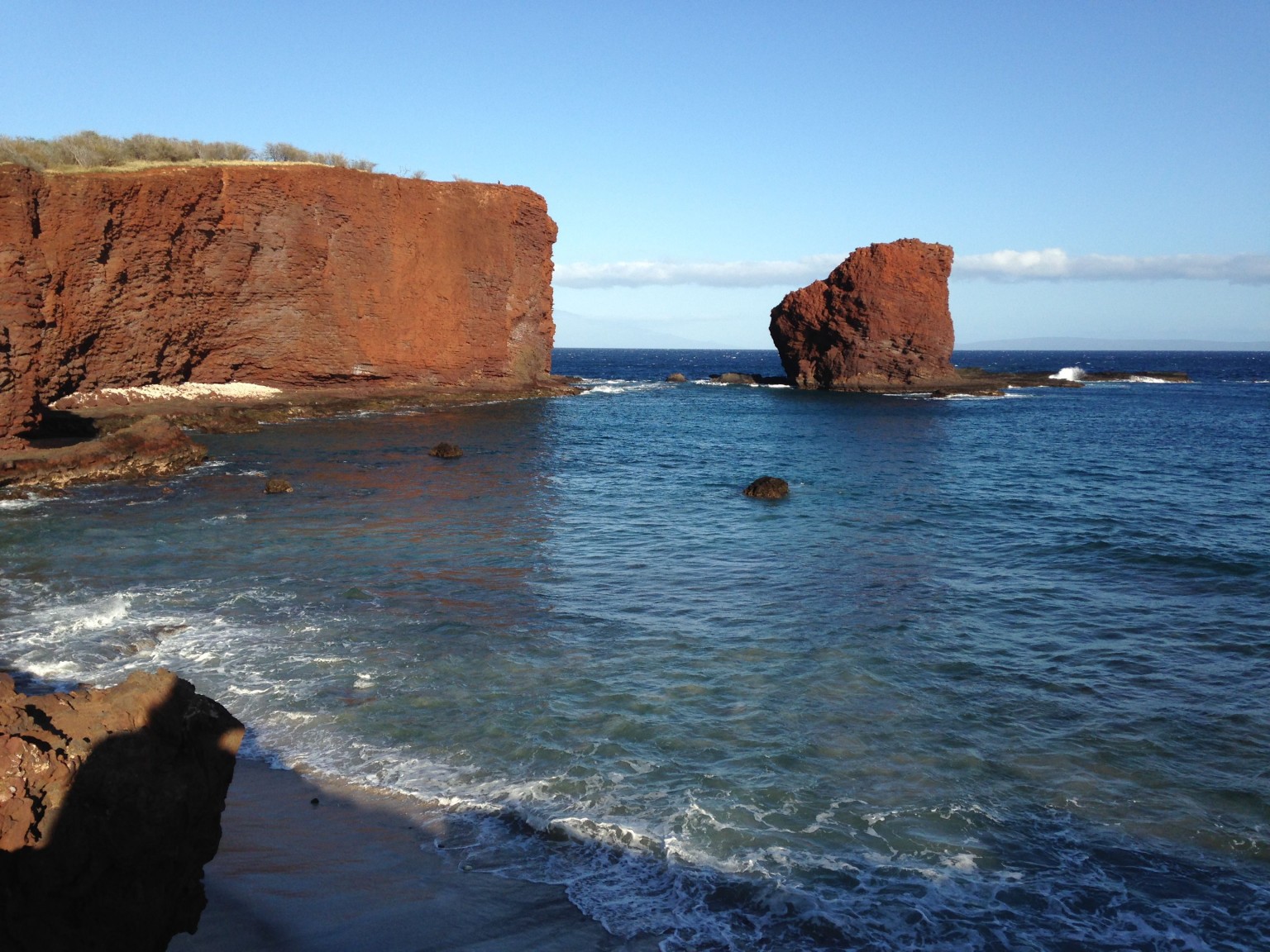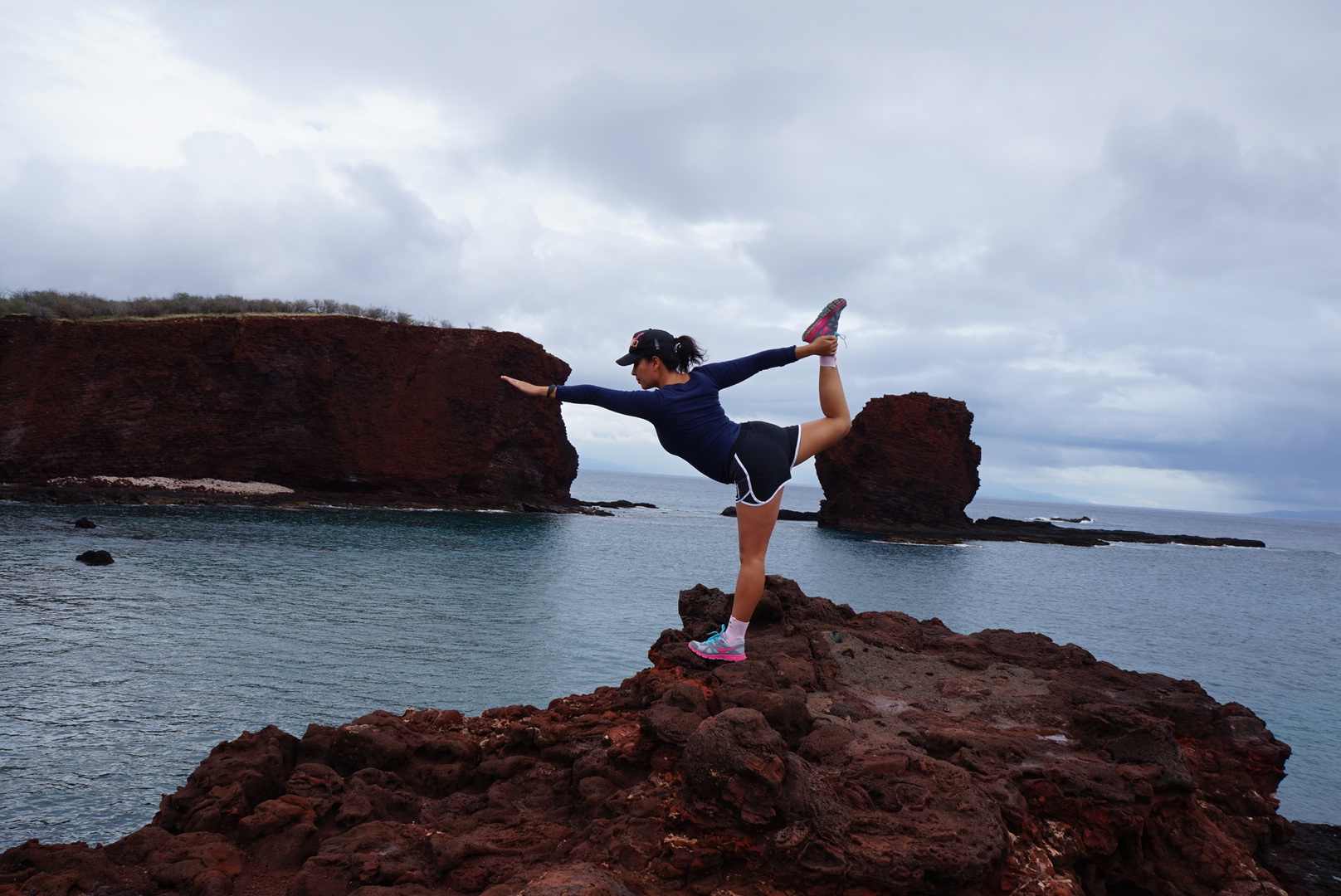 As a kama'aina, born and raised in Hawaii, it surprises me when I hear someone say they've never been to the Pineapple Isle. It's a unique place full of history, adventure, beauty and small-town charm. I have been fortunate enough to visit this tiny island a few times, most recently with social media influencers including my sisters Melissa Chang and Cat Toth, in addition to some of my other favorite people. We were invited courtesy of Island Air.
This being my fourth trip to the island, I wanted to share a couple of tips on some walkable, easy-to-see adventures. In particular, if you stay at Manele Bay or camp at Hulopo'e Beach Park, a short stroll will bring you to some amazing sights. So grab your camera or phone, and come for a quick look with me.
A short walk south from the Four Seasons Manele Bay will bring you to a historic Hawaiian fishing village before you get to the beach. Head west toward the Golf Club and you will find Kapiha'a Village archaeological site. There are several native Hawaiian fishing villages on the island, but these are the easiest to get to and see.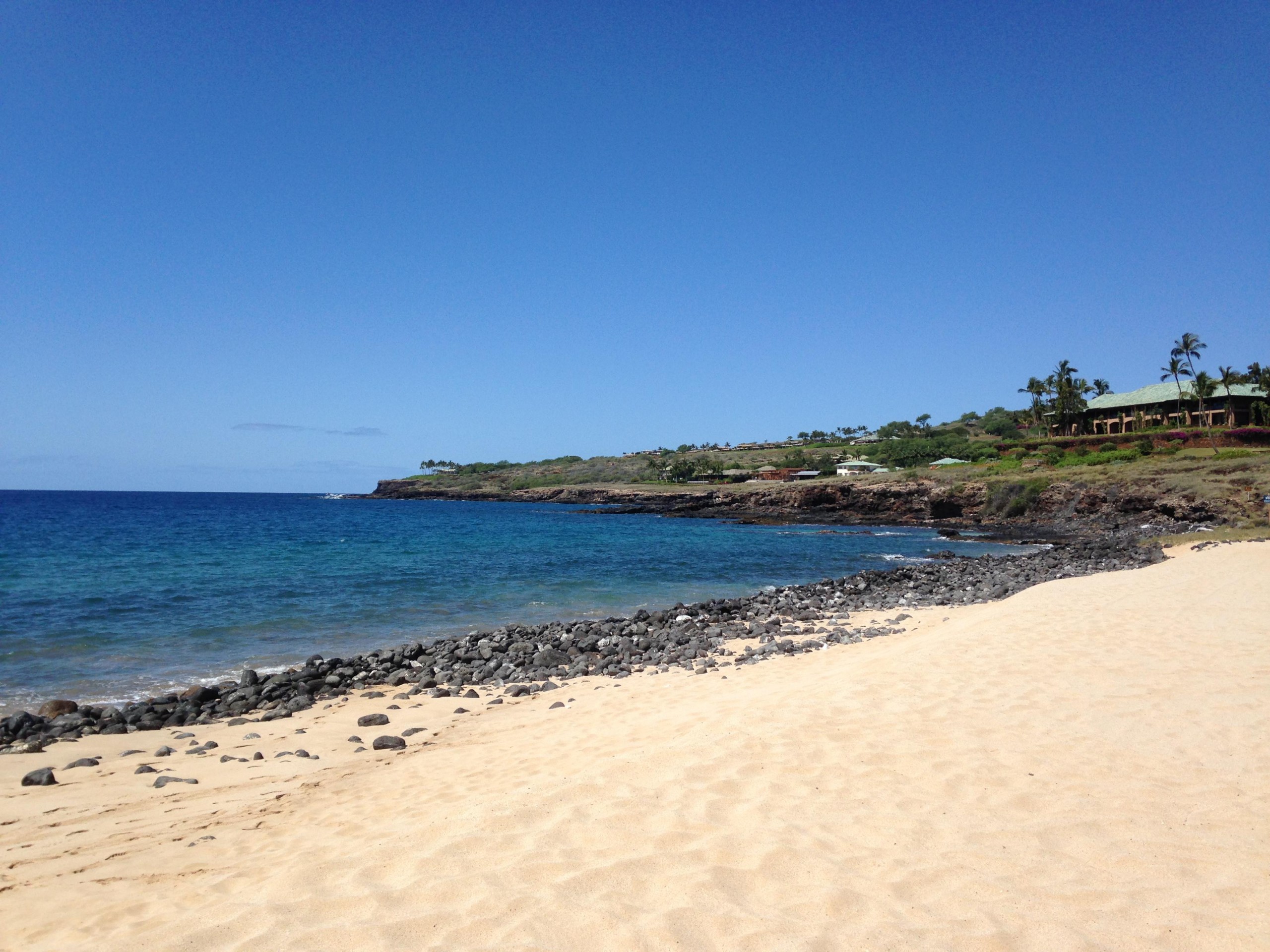 Hulopo'e Beach is often called Manele Bay because it sits adjacent to the resort. But Manele Bay is actually east of the resort and along the boat harbor. Once called America's Best Beach, Hulopo'e is frequented by spinner dolphins, tropical reef fish and a majestic black rock (west side of the bay) and white sandy bottom (middle to east side of the bay). Snorkeling, paddle boarding and swimming here are amazing because the water is so clear and inviting.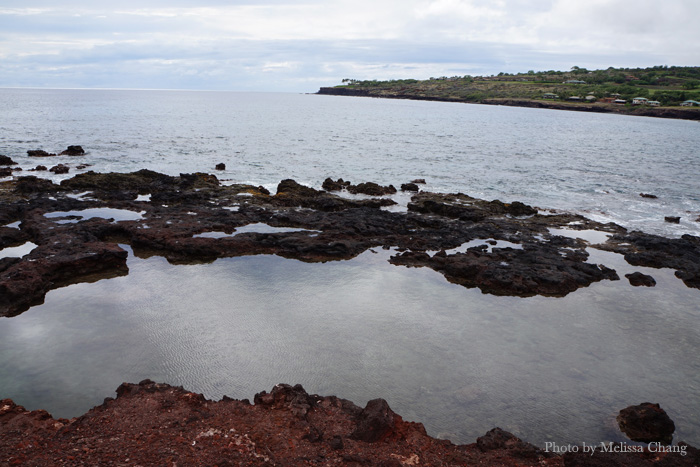 Go past the beach and head east along the rocks and you will see a rock formation that leads to a trail and a gentle hike. On the right is a large tide pool where many locals say they learned to swim. This is a must when visiting Lana'i as the tide pool is protected by the rocks and even has a metal staircase that leads to the cool, clear water (mahalo Melissa Chang for this beautiful picture).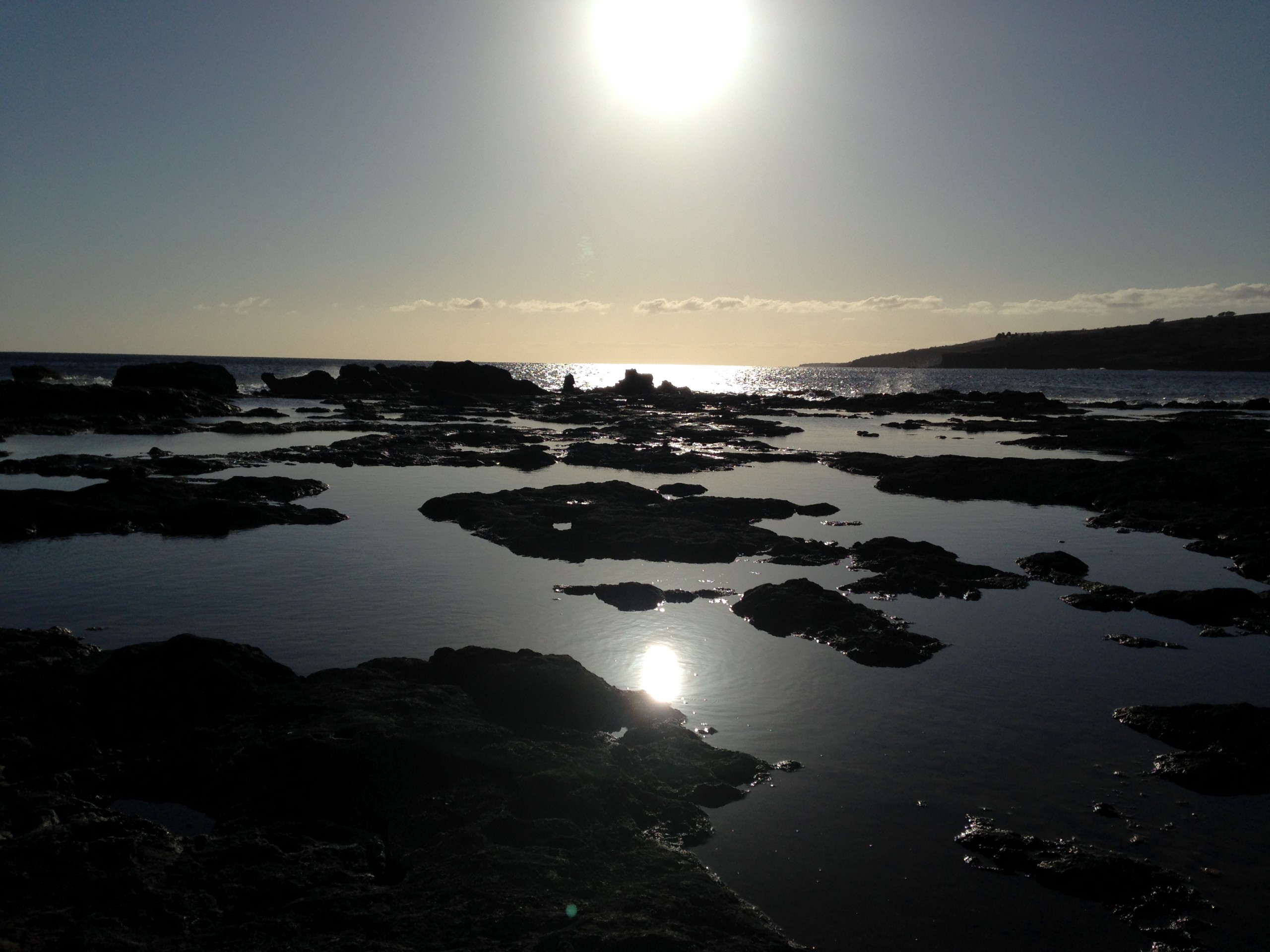 As you venture up the mountain, if you look to your right and back toward Hulopo'e Beach, you will see down below about a dozen small tide pools. It truly is a beautiful site, and practically untouched.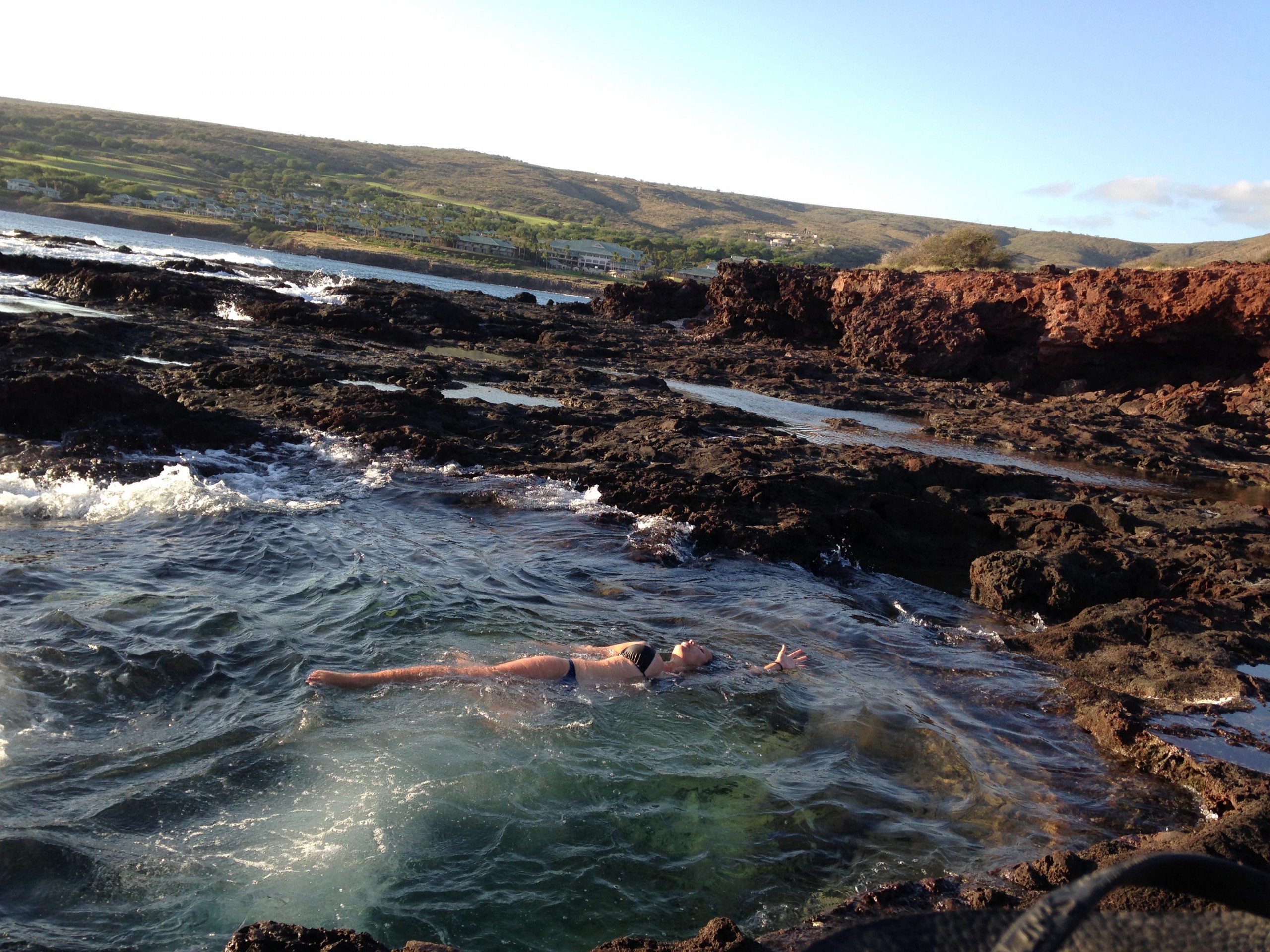 And there I am – jumping in! If you know me I am a bit of a mermaid who is obsessed with tide pools and anything to do with the water. Use caution when swimming in areas like these. Watch the ocean, be careful of the tides and waves and make sure you are aware of your surroundings. There was a fisherman nearby, the tide was low and the surf calm, so I felt confident it was OK to jump in.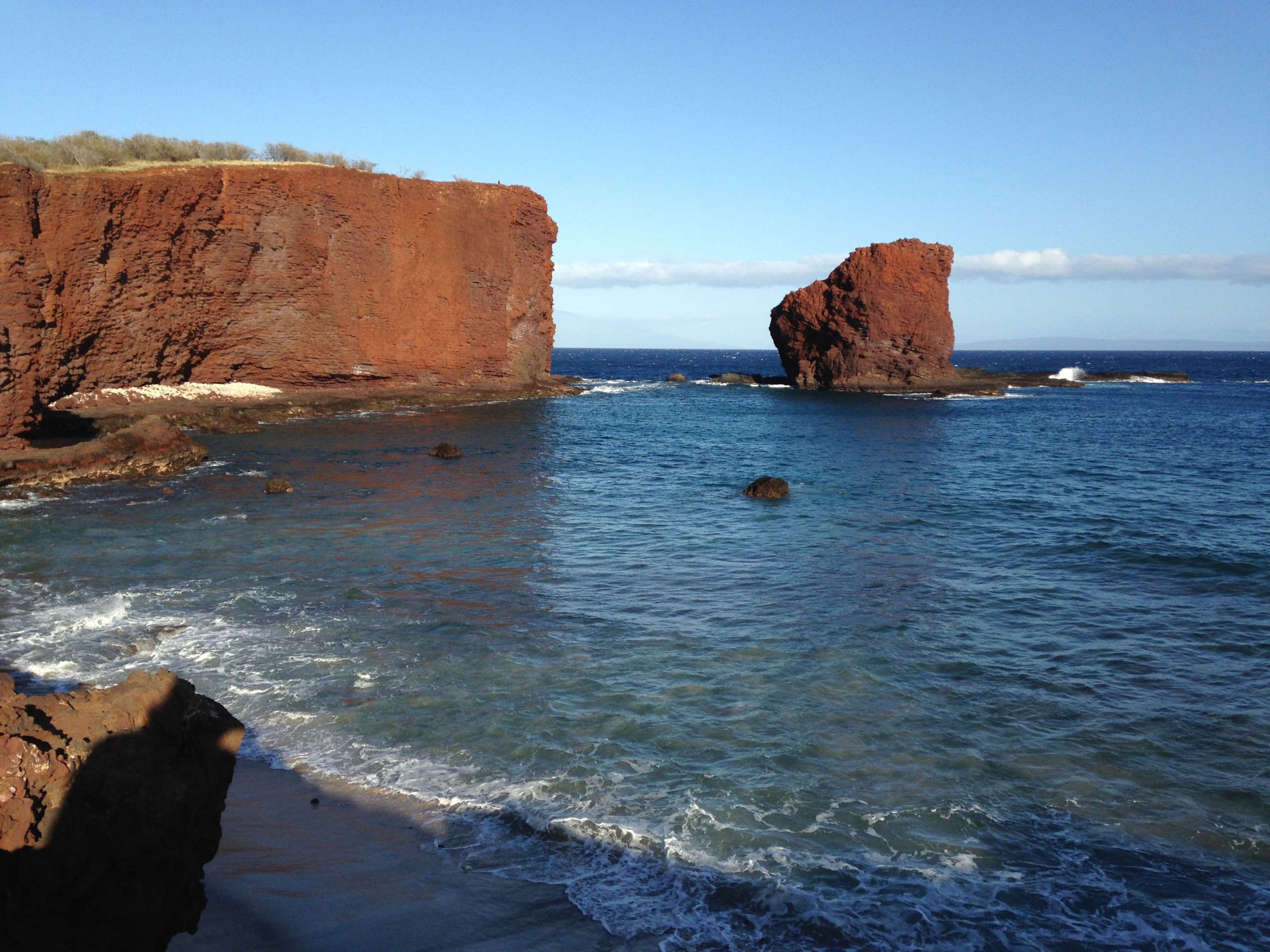 Now if you head higher up the trail you will see a delightful stroll to Sweetheart Rock lookout, also known as Pu'u Pehe. The bay below is known as Shark's Cove. Hotel officials don't recommend swimming or snorkeling in that bay because you are not within sight. You can see the iconic rock formation and take a closer look as you head up the mountain. It's such a beautiful sight to see, an easy walk that takes about 15 minutes from the beach and is a must for anyone heading to Lana'i.
The legend of Pu'u Pehe can be found here.