Foodflash: Pigs do fly! Look who's opening in Tokyo
Pig & the Lady's first overseas restaurant will open this fall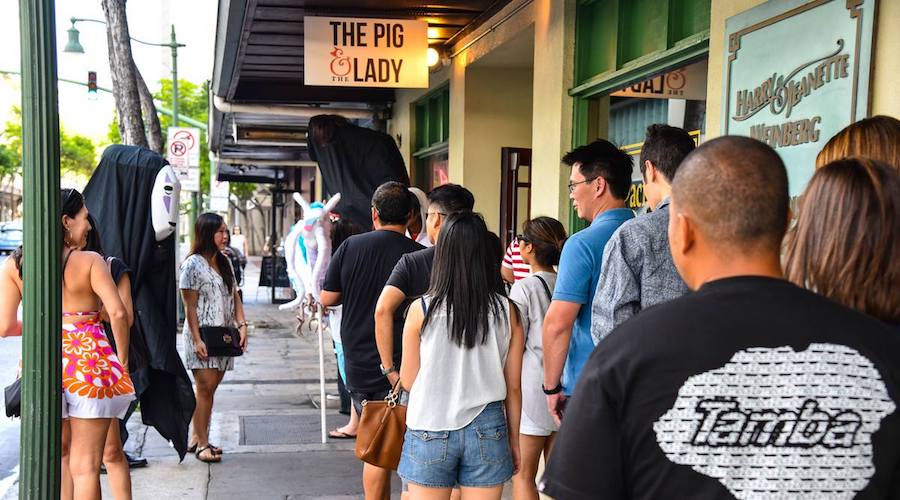 It's official: After months of rumors, Chinatown's Pig & the Lady confirms today that its first overseas restaurant will open in Tokyo this fall.
The new restaurant will be owned by Tokyo-based Transit General Office, whose other restaurants include four locations of bills Japan, the same Australia-based restaurant known as bills Sydney in Waikiki. Other details are scant. This is pretty much all that's in a press release today: "In the new Tokyo location, Chef Andrew (Le) and the Transit team will offer popular menu items from the Hawaii location, as well as exclusive dishes made only for the Japanese market."
What does that mean? Japanese who come to Honolulu and line up for Pig's pho French dip banh mi sandwiches, flavor-packed variations on hearty Vietnamese noodle soups and other dishes featuring Le's signature yin-yang flavor combinations of soft and crunchy, sweet and sour, spicy and salty, hot and cold can now line up in their capitol city instead. The Le family's two restaurants — Pig & the Lady and Piggy Smalls at Ward Villages — and its farmers' market booths already draw big numbers of Japanese tourists and celebrities whose Instagrams of Pig dishes draw even more Japanese.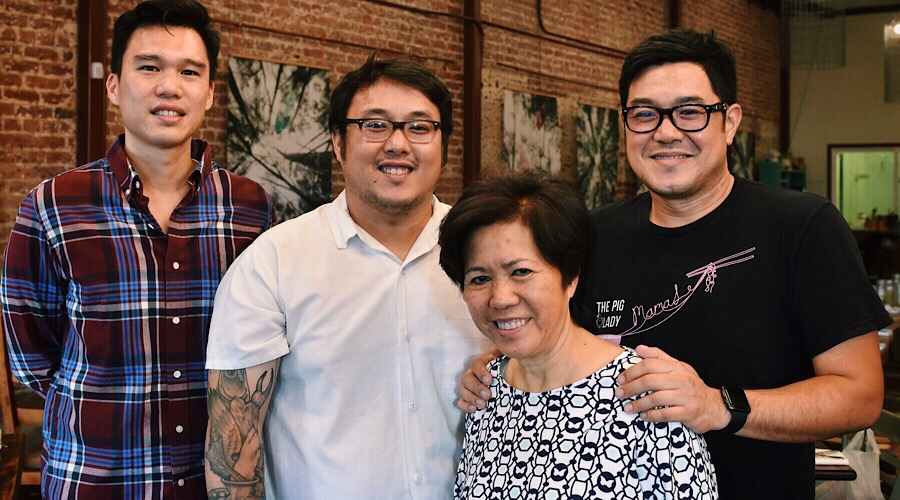 Five and a half years after it opened on a then-untrafficked block in Chinatown, Pig & the Lady still gets national press and is a regular stop for culinary TV shows that film here. Andrew Le, who cooked at Chef Mavro before breaking out with his own style of Viet and global fare inspired by his mom's cooking, has several James Beard award nominations under his belt, including Rising Chef of the Year.
Transit General executives "said they loved the food, the different flavors and the decor and energy of our Chinatown location and the farmers markets," says Alex Le. "I don't know how we can replicate that at Tokyo but I want it to be fun."
On a personal note, I've been eating Pig food since Le's pre-restaurant popup days. I've grown close to the family and traveled with them to Mama Le's native Hanoi and to their Crazy Rich Asians popup dinner in Hollywood. I'll be with other local Pig fans when they open in Tokyo. Pig won't be the first Hawaii restaurant to open in Japan, but guaranteed it will be the most fun. I'll keep you posted.