Foodflash: Liliha Bakery soft-opens today at Ala Moana Center
Grand opening is March 22. Meanwhile, here's what you can get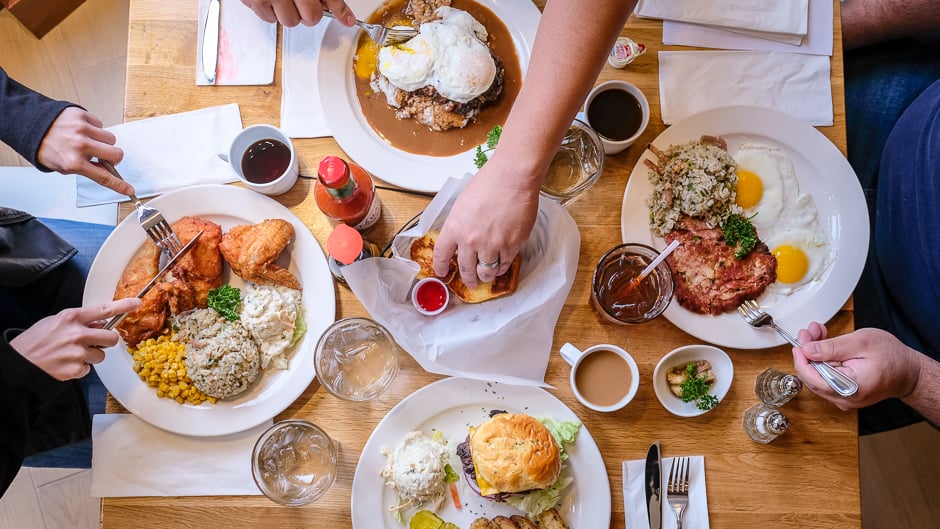 Updated: March 7, 2019
What are you waiting for? As of 6:30 this morning, Liliha Bakery's third location is now (soft) open in the former Pineapple Room at Macy's Ala Moana. This is the same neighborhood bakery that operated with an iconic pastry case and tiny coffee shop counter for more than 60 years before expanding with a second location on Nimitz Highway in 2014. In addition to being the fanciest, Ala Moana is Liliha's largest outpost by far, with seating for 173 hungry guests in a bright 8,000-square-foot space on the third floor of the mall.
Here's what you can expect: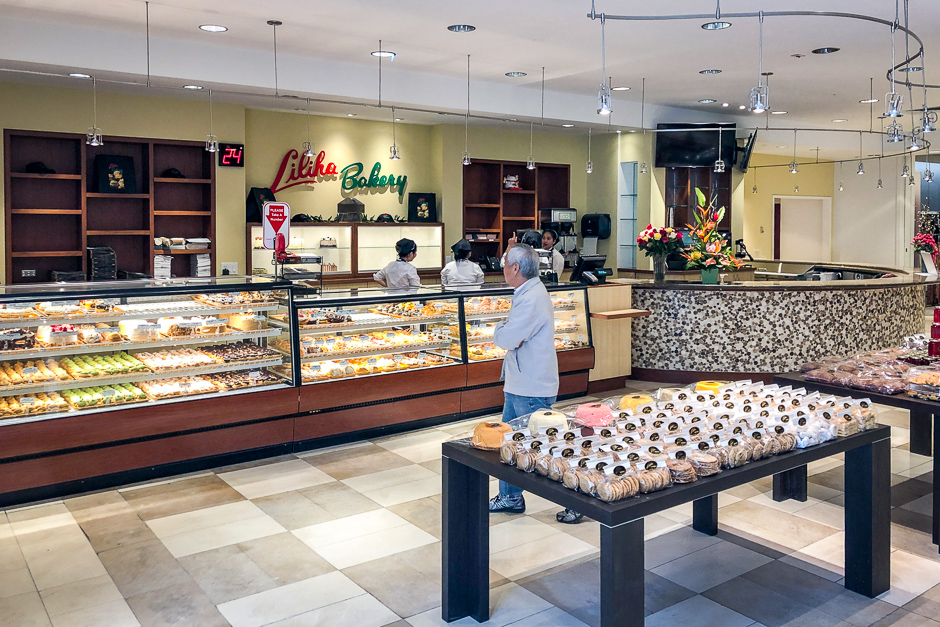 When you step in from the parking lot, you're greeted by a pastry counter full of your favorites like Coco Puffs, Dream Cakes, French donuts, tarts and more all baked on site. Poi mochi donuts are expected to show up by the March 22 grand opening, as are fresh-squeezed fruit juices, nitro cold-brew coffee and boba drinks from the juice bar. Tables are loaded daily with sponge cakes, cookies, scones and jars of their signature vivid pink jelly. It's raspberry, in case you've ever wondered.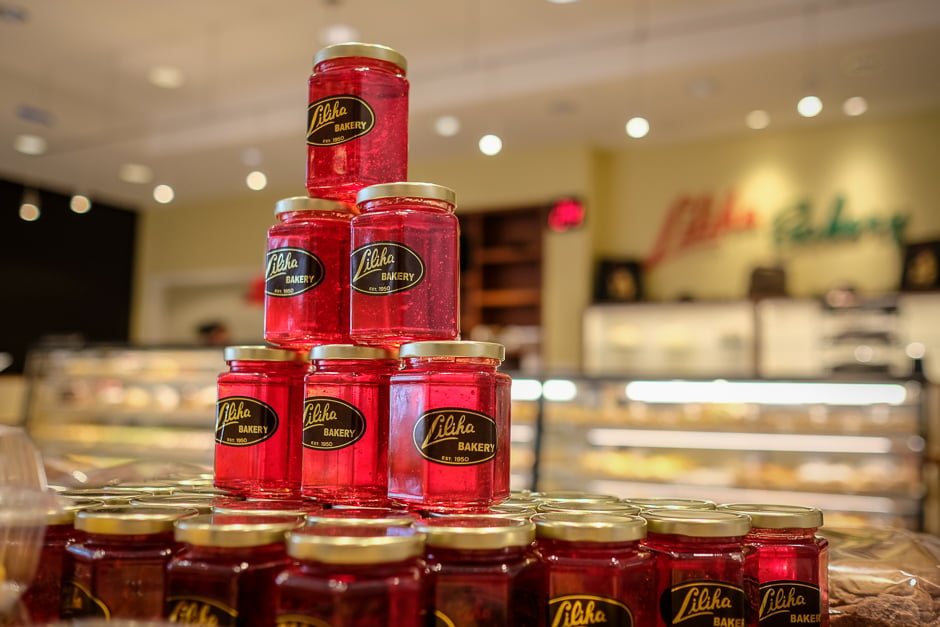 The menu is essentially the same as Nimitz's, so you can count on ginormous hot cakes ($9.75 for three), meaty loco mocos and juicy fried chicken along with everything you know and love from the original all-day breakfast counter. Items exclusive to the Ala Moana spot include a crunchy chicken karaage plate ($14.50), mushroom chicken ($15.50), smoked pork belly with eggs ($15.50) and garlic fried rice which can be had with eggs and meat ($12.95) or added to any entree for $1.25.
Also exclusive to Ala Moana, beer and wine will be available when the liquor license is approved.
The loco moco, with its hand-formed, char-broiled beef patty, browner-than-brown gravy, white rice and sunny eggs, is the one we judge all other loco mocos against. At Ala Moana, it comes in one size: humongous with plenty of rice and gravy to knock you out for a few hours.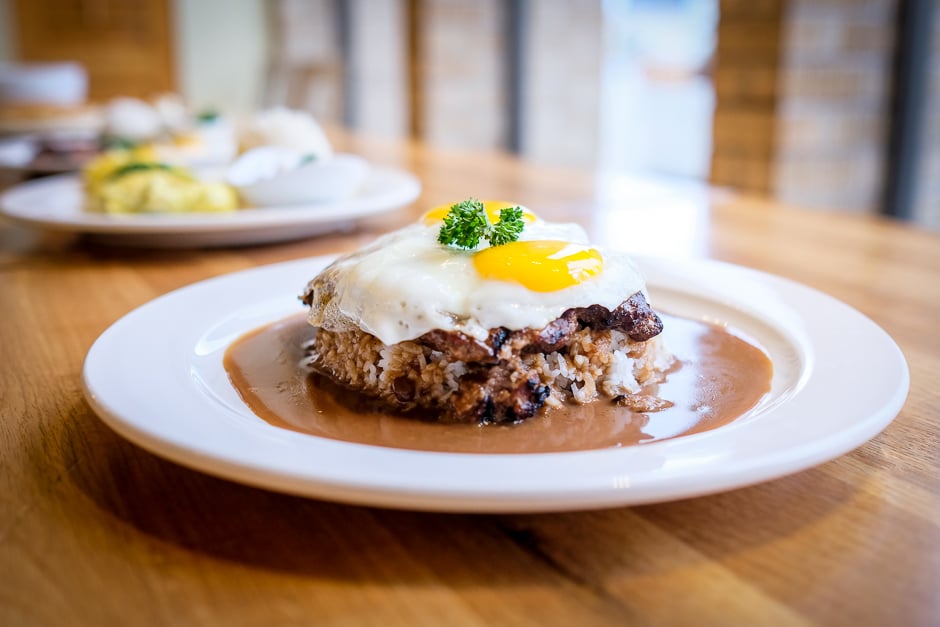 Speaking of knockouts, the fried chicken is a total sleeper. Each piece is equally juicy and crunchy and the meat practically slips off the bone. It's no mystery as to why — Liliha Bakery owner Peter Kim also operates Lahaina Chicken Company, the home of our top choice for fried chicken. Pair it with garlic fried rice and potato-mac salad and you just might have to cancel the rest of your plans that day.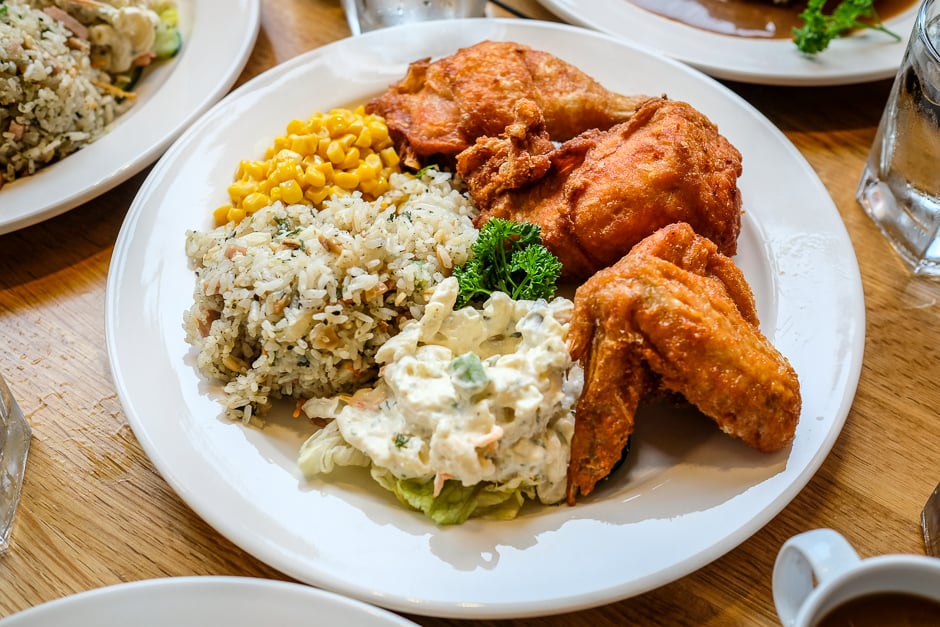 The cheeseburger deluxe is a must for any burger enthusiast. The sweet, housemade bun is the ideal vessel for a char-grilled patty with iceberg lettuce, sweet pickles and mayo. A tangy dab of tartar sauce pulls it all together for a perfect bite with meaty, salty, spicy and sweet flavors. It comes with fried potatoes, though not the type you'd expect with a burger, and your choice of salad.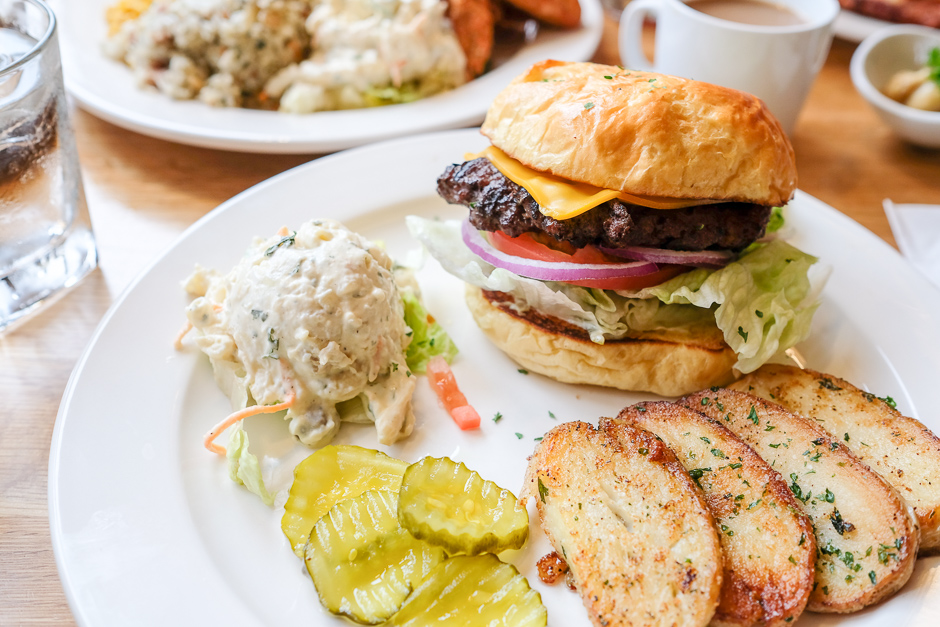 The karaage chicken, available at Nimitz and Ala Moana, is worth a try.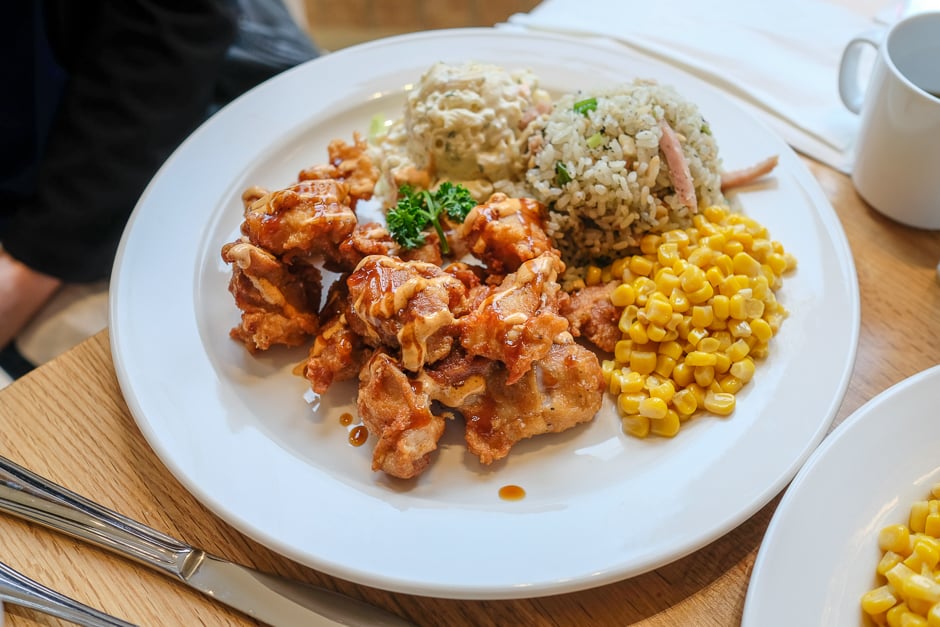 Although I'm loyal to the crispy plain waffles, springing for the peculiarly named Waffard proved to be a surprising discovery. I might even be convinced they're better because of the custard, coconut whipped cream, nut and fresh berry toppings. The only thing I'd change is the name: "Cuffle" sounds cuter than "Waffard."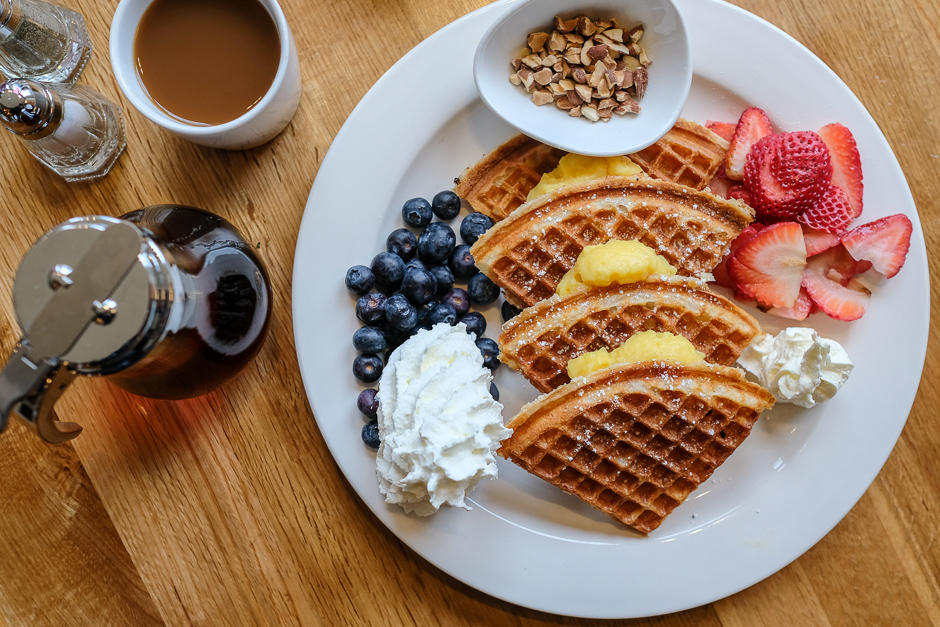 As with any soft opening, be mindful that the staff is actively trying to identify and minimize service or product issues. Grand opening is slated for March 22, when the pastry case will be full, the entire menu ready to go and we're pretty sure every seat will be filled.
Liliha Bakery Ala Moana Center
Macy's, 3rd Floor
1450 Ala Moana Blvd
Soft opening hours daily 6:30 a.m. – 10 p.m.
www.lilihabakery.com