Food trends I hope will thrive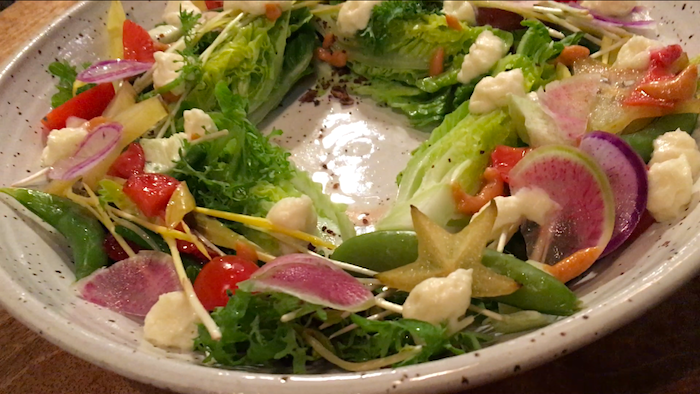 By Dale Yasunaga
Special to Frolic Hawaii
Myong Choi's recent post on food trends he hopes will die got me to thinking. When I moved to the mainland five years ago, farmer's markets were just getting off the ground in Hawaii and eating local was still a once-in-a-while campaign.
A lot has happened in five years. Now that I'm back, I see new restaurants, new chefs, new trends. Farmer's markets are everywhere, and so are locally sourced menus — there's so much going on that it feels like we're poised for a new culinary revolution in Hawaii.
Here's my view: Trends I hope will thrive in 2017.
Green is good
The protein + starch meal is a part of our local culture. While I enjoy a loco moco as much as the next guy, eating in different mainland cities showed me that vegetables can also be delicious and satisfying. Plates like the haku lei salad at the Pig & The Lady and Senia's charred cabbage are part of a new local appreciation for veggies.
The culinary brain gain
You've heard of the brain drain—talented locals leaving Hawaii for better opportunities elsewhere. Local restaurants are seeing a brain gain. A generation of younger chefs who left the islands to gain experience and exposure in major food cities has been coming home: Jonathan Mizukami (former Vintage Cave), Robin Maii (Fete), Keaka Lee (Pig & the Lady), Christopher Sy (Breadshop), Chris Kajioka (Senia), just to name a few. Not only are they coming home, but they're also working in some of the most exciting eateries we've seen in years!
Tasting menus that actually change
Locally, a lot of tasting menus are simply a restaurant's greatest hits served in multiple courses. Much like music or art, food evolves through experimentation and risk. Now some new restaurants offer tasting menus that actually change to feature unusual or seasonal ingredients, and I hope their drive to constantly create inspires diners and chefs alike.
We're eating what?!
Living in the Midwest meant I was hard-pressed to find quality seafood. However, there was an abundance of restaurants serving game and offal. These delicious proteins have traditionally been hard to find in Hawaii. Restaurants like Livestock Tavern, Grondin, Pig & The Lady and Town are paving the way by using parts like necks and jowls that we never saw on our plates before. I hope to see more of these proteins, as they open up a world of new flavors.
How many ways can we glaze short ribs?
It is my ultimate hope that all of these trends work toward redefining Hawaii's cuisine to the world. While we can always have a place in our hearts for macadamia-nut crusted fish and endless short ribs, we can also be excited for what is to come.