Food meets moment: Mooncakes
A faraway encounter with mooncakes is wrapped in memories of lava juice and friendship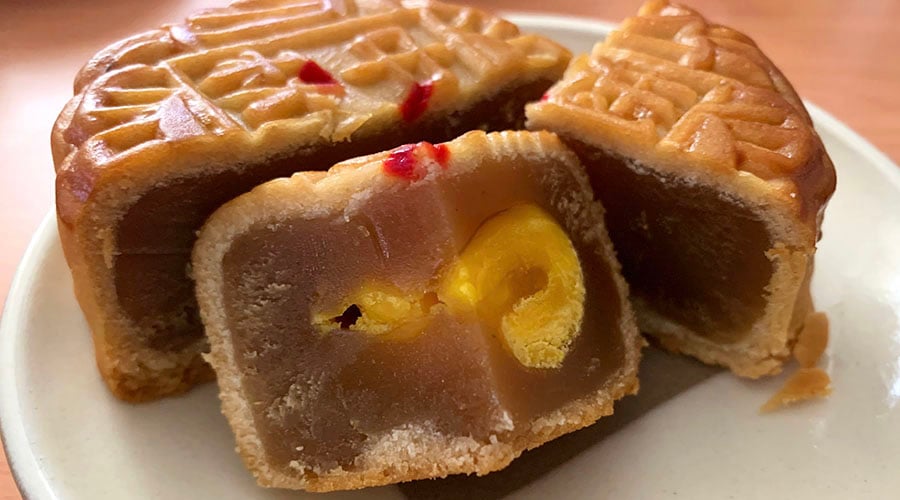 My first year in Vietnam, I got sick all the time. Mostly it was raging fevers, stomach problems and once, pink eye, which was diagnosed from across the table at lunch by my landlady, who was an eye doctor. 'You have conjunctivitis! I sure! Tomorrow you will not be able to open your eye!'
But the thing that got me repeatedly was wooden throat. I taught — actually, yelled — English twice a week to 40 students packed like sardines onto wooden benches and avidly hanging on my every word. They had to hang avidly because in the stifling heat, windows and doors were wide open to the roar of motorbike traffic from the courtyard below and lectures being yelled into microphones by neighboring professors.
So when fever and wooden throat took away my voice, I had to cancel class. No pill, potion or brew from the neighborhood herbalist could bring my voice back. Then I got a call from my student Kim Hoang, a chemical engineer who approached every issue with insistent urgency. 'Mari! I know you cannot talk, you listen! My mother have special treatment help you able to talk! Sunday you come my house! Bye-bye Mari!'
They spoon-fed it to me that Sunday in their tiny fourth-floor walkup: raw ginger and lime steamed together with rock sugar in a porcelain bowl, condensation running down the sides into a molten puddle. It burned like lava going down. Opened my eyes, cleared my head. Felt so good. And it turned out that wasn't even the 'special treatment.' Kim Hoang's mom was prepared to scrape a coin across my throat until a red welt appeared in the shape of a serpent. 'No!' I hissed. 'Ginger medicine very good! Thank you!'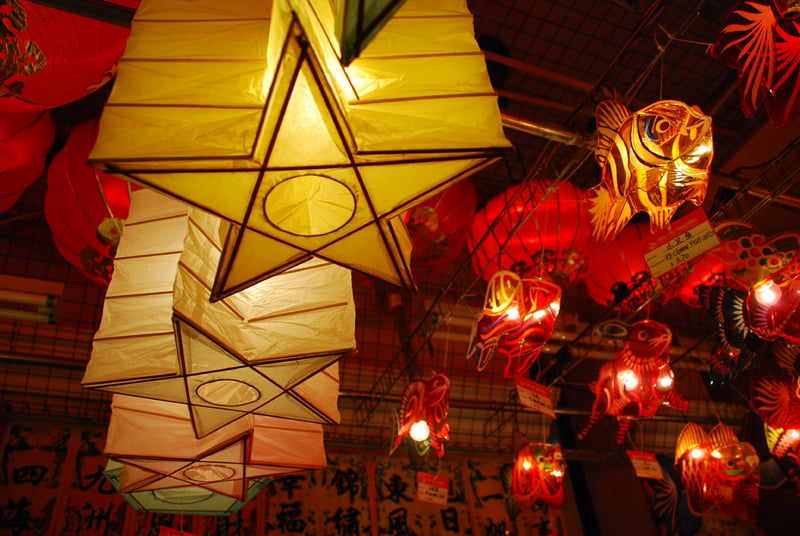 They sent me home in the late afternoon on the back of a motorbike taxi, a porcelain bowl of ginger, limes and rock sugar balanced in one hand, a box of homemade mooncakes in the other. It was the day of the Mid-Autumn Moon Festival, and the streets were filling with temple-goers and little kids out with their red cellophane lanterns. When the full moon was at its brightest, parents would light candles inside those bobbing red flowers, helicopters and Doraemons, which would sometimes catch fire and disappear in little poofs! and then tiny squeals and laughter would float through the alleyways. Weaving through the swirl of motorbikes and people with my bounty of lava juice and mooncakes, I felt warmth and belonging.
That was years ago. Last week's Mid-Autumn Moon Festival made me remember those mooncakes. Kim Hoang's mom had made a candied, meaty mix of savory and sweet, stuffed with shards of sweet roast pork, watermelon and lotus seeds, with a grainy duck egg yolk in the center to symbolize the moon. I had them that night and again for breakfast the next day. Together with the herbalist's black bug tea and the lava brew, something in the combo brought my voice back.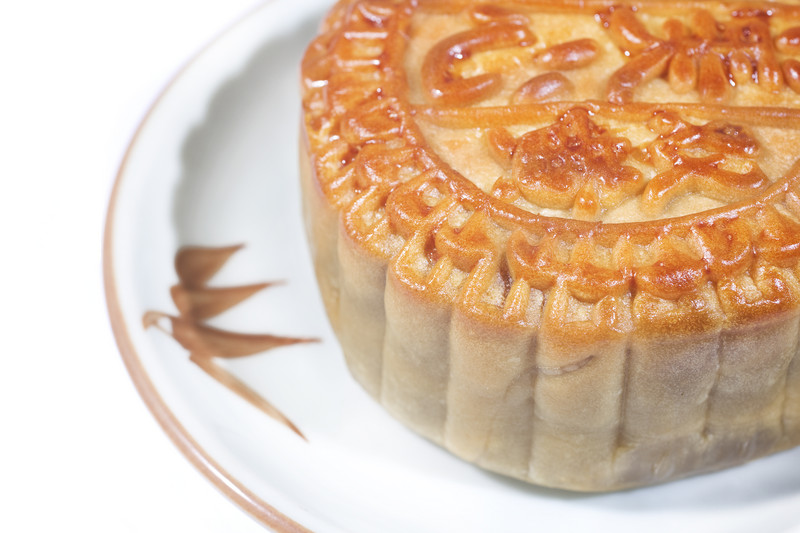 They were the best mooncakes I've ever had. They were made by kind hands that would have scraped my throat raw to make it better. They wrapped an exotic new world more snugly around my heart and gave me a delicious taste memory of that day in Saigon, and Kim Hoang, and her mom.
I don't even know if it's worth asking, or if I should leave the taste memory as perfect as it stands. But if any of you out there know where I can get Viet-style sweet-savory mooncakes, please let me know.