Food, hula, music, culture: Late-summer events across Hawaii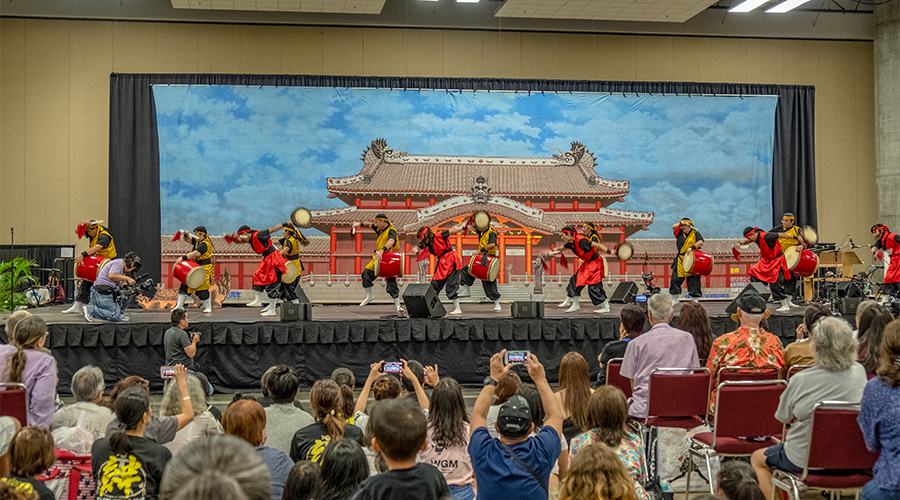 Sponsored
From munching on andagi at a bon dance to learning the art of hula at Hawaii Volcanoes National Park, late summer means fun events on every island.
These exciting community events are sponsored by Hawaii Tourism. Don't forget to use the hashtags #LetHawaiiHappen and #HawaiiTourism to tag your photos — this will help you easily search for other family-friendly events at the same time.
Oahu
30th Annual Honolulu Rainbow Film Festival presented by the Bank of Hawaii Foundation
When: Aug. 8-18
Where: Doris Duke Theatre, various locations in Honolulu
Price: $100 early bird all-access pass, $150 regular price
Details: Celebrate with the LGBT community at the 30th annual Honolulu Rainbow Film Festival presented by the Honolulu Gay & Lesbian Cultural Foundation. This year's festival will honor Hawaii LGBT pioneer Adam Baran. There'll be 22 film screenings and panel discussions throughout, and a signature Red Carpet Gala on August 17 precedes a world premiere screening on August 18.
17th Annual Korean Festival
When: Aug. 10, 11 a.m. to 8 p.m.
Where: Victoria Ward Park, Kakaako
Price: Free admission
Details: Embrace the Korean culture through food, music, dance and much more at the Korean Festival, one of Hawaii's longest-running and largest ethnic festivals. Onstage will be Korean entertainers and dancers; make sure you stick around for the free K-pop concert. You can learn about Korea through cultural displays, check out the Korean specialties at the food booths and test your eating skills at the kim chee and jajangmyeon eating contests. If you get thirsty, head to the soju and Korean beer tent.
For more information, please visit www.facebook.com/events/2365184900472848/.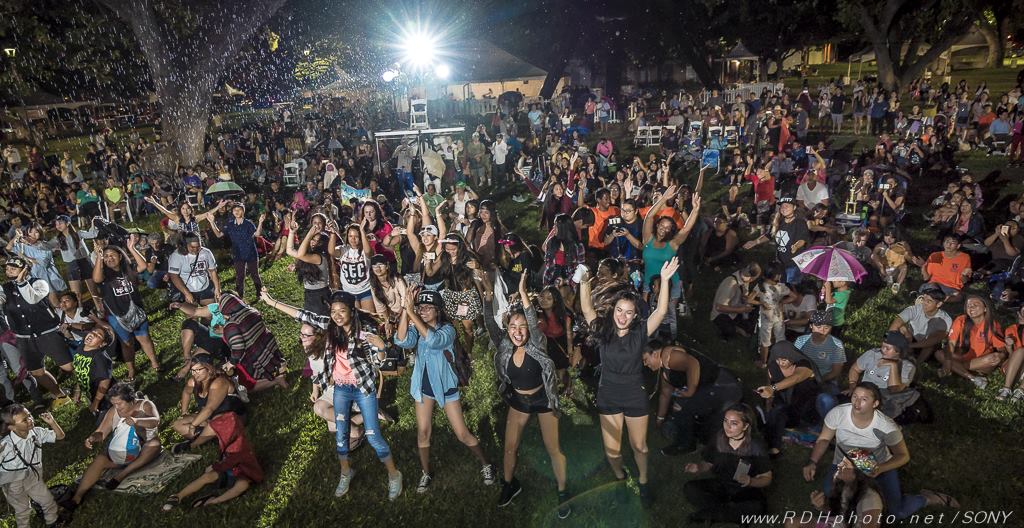 37th Annual Hawaiian Slack Key Guitar Festival "Waikiki Style"
When: Aug. 10, 12-6 p.m.
Where: Waikiki Aquarium
Price: $5 (Donation to benefit the Waikiki Aquarium)
Details: The 37th Annual Hawaiian Slack Key Guitar Festival brings together top artists to headline a day of music, food and arts and craft booths. One lucky winner will walk away with a brand new Taylor guitar worth over $1,000. The musical lineup includes Makana, Brother Noland, Tavana, Danny Carvalho, Ian O'Sullivan, Kamuela Kahoano, Dwight Kanae, Paul Togioka, Kaʻeo, Aja Gample, Lance Takamiya, Jonah Domingo, Stephen Inglis, Patrick Landeza, George Kuo, Michael Kaawa, Kawika Kahiapo and a special performance by the Harmony Show Choir.
7th Annual Okinawan Festival
When: Aug. 31 9 a.m.-5 p.m. with bon dance from 5:30 p.m.; Sept. 1 9 a.m.-4 p.m.
Where: Hawaii Convention Center
Price: $2 per person, cash only. Free for children 12 & under and seniors age 65 and up. Admission is only for the first floor; third floor admission is free
Details: At the 37th Annual Okinawan Festival you can dance away your cares at the bon dance, be amazed by the lion dance and watch the clown-like chondara make fools of themselves. Booths will be selling andagi, andadog and other Okinawan specialties, while arts and crafts will deepen your appreciation for the culture.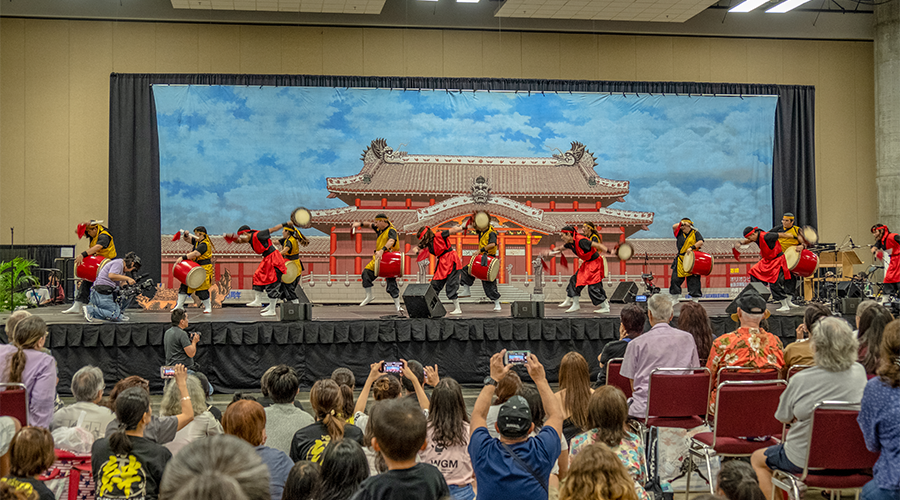 Maui
Chinese Moon Festival
When: Sept. 14 10 a.m-9 p.m.
Where: Wo Hing Museum, Lahaina
Price: Free
Details: Chinese Moon Festival at Wo Hing Museum means sipping on tea and sampling moon cakes in the beautifully decorated Tea Garden. Enjoy presentations and live Chinese music, try your hand at calligraphy and let your kids try a special activity. Cookhouse and Grounds will be open from 10 a.m.-9 p.m. on September 13 with free admission. From four days before the festival, the museum will open 10 a.m.-4 p.m. with free admission.
Hui Noeau Exhibitions
When: Year-round
Where: Hui Noeau Visual Arts Center, Makawao
Event: Here are the schedules:
Youth Arts Exhibition At Hui Noeau Visual Arts Center
When: Aug. 2-23, 2019, 9 a.m.-4 p.m.
Details: When 250+ talented youth show their art at the Youth Arts Exhibition, the result is an explosion of vibrant creativity that's a testament to the extraordinary possibilities unlocked by community visual arts education.
Malama Wao Akua 2019
When: Sept. 13-Nov. 8, 9 a.m.-4 p.m.
Details: Celebrate and raise awareness about the native species of Maui Nui at Malama Wao Akua 2019, an exhibit in collaboration with East Maui Watershed Partnership. Artists use their creative talents to help share the importance of protecting native species.
For more information, please visit www.huinoeau.com/exhibitions.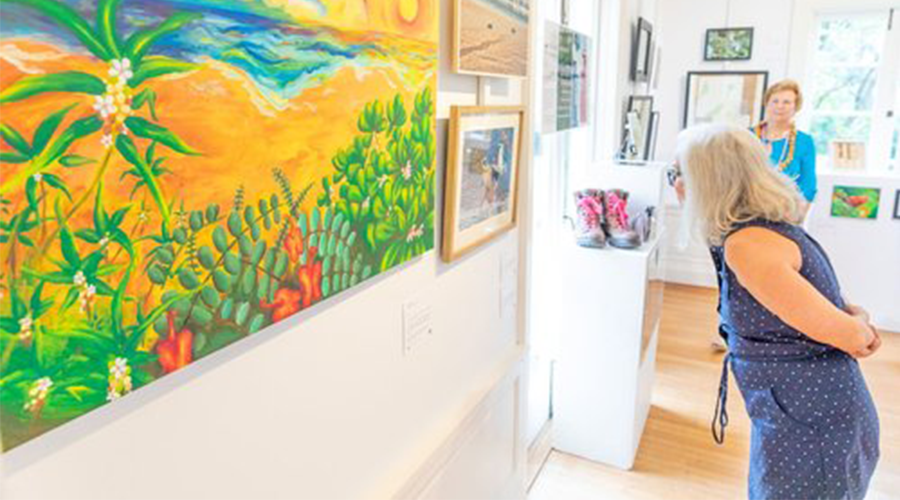 Island of Hawaii
HawaiiCon 2019
When: Sept. 26-29, 9 a.m.-10 p.m.
Where: Sheraton Kona Resort and Spa at Keauhou Bay
Details: Open to the public, HawaiiCon 2019 is a four-day pop culture convention that brings together renowned people from all over the world. Everyone from film celebrities to scientists shows up to meet convention-goers and talk about what they do at this family-friendly event. 2019 guest celebrities include John Rhys-Davies (The Lord of the Rings), Eddie McClintock (Warehouse 13), Garrett Wang (Star Trek Voyager), Arthur Suydam-The Zombie King, Authors Robert Sawyer and Terry Brooks and more!
Volcano Art Center's Hula Arts At Niaulani
Where: Volcano Art Center, Volcano
Details: Learn about Hawaiian arts and culture through the five major activities that make up hula. All performances and activities are hands-on and taught by cultural practitioners from Hawaii. The program helps support local cultural practitioners perpetuate the hula arts and share the Aloha Spirit. The events schedule is as follows:
Hula Voices:
When: Aug. 7 and Sept. 4, 5:30 p.m.-7 p.m.
Details: Join in a talk story session with a kumu hula. Listen as they share stories from hula genealogy, traditions, protocols, experiences, chants, choreography and everything hula.
Hula Kahiko:
When: Aug. 17 and Sept. 21, 10:30 a.m.-11:30 a.m.
Details: Watch hula halau from all over Hawaii Island as they perform at the kahua hula (platform). Experience hula in its entirety: outdoors, rain or shine with no electronic amplification. Bring sitting mats and be prepared for all types of weather.
Na Mea Hula Demonstrations:
When: Aug. 17 and Sept. 21, 11 a.m.-1 p.m.
Details: Join native Hawaiian cultural specialists Wes Awana (Aug. 17) and Moses Crabbe (Sept. 21) on the lanai of the Volcano Art Gallery as they share with you "Na Mea Hula" (all things hula). Learn more through hands-on activities like a hula and lei-making class. All demonstrations are family-friendly. The event is free, although entrance fees apply.
Aloha Friday Program:
When: Every Friday starting Aug. 30, 11 a.m.-1 p.m.
Details: This series presents hands-on workshops by hospitable Island of Hawaii practitioners like Desiree Moana Cruz, who will talk about traditional and contemporary textile dyeing and the repetitive symbolism in hula garments.
For more information, please visit http://volcanoartcenter.org/.
Kauai
Heiva I Kauai
When: Aug. 3-4, 9 a.m.-5 p.m.
Where: Kapaa Beach Park
Details: For two days, Tahitian and Polynesian cultures come alive through music at Heiva I Kauai. Watch dance, drumming and music competitions by people from all over the island and try your hand at lauhala weaving, Polynesian fire knife dancing and more. Vendors will sell food and goods. Audience participation is encouraged in the coconut-husking and Tahitian dance contests!
Kauai Mokihana Festival
When: Sept. 22-28
Where: Various locations
Price: $75 per pass. The Mokihana Pass is good for admission to all events. You can give your MP to someone else if you are unable to make one or more events.
Events: The events schedule is as follows:
Hawaiian Church Service
Where: Kapaa First Hawaiian Church
When: Sept. 22, 10 a.m.
Details: Celebrate service with the community in English and Hawaiian. Services includes special music and hula; afterwards, everyone is welcome to join in for refreshments.
Kauai Composers Concert & Contest
Where: Sept. 23, 7 p.m.
When: Historic Waimea Theatre
Details: At the 33rd anniversary of the Kauai Composers Concert and Contest, trophies and cash prizes are awarded to artists in categories like Hawaiian, Contemporary Hawaii, Open and Professional.
Eo, E Liliu
Where: Sept. 24, 9 a.m.
When: Kauai War Memorial Convention Hall
Details: Kauai students from immersion schools battle it out musically as they sing songs in the Hawaiian language.
Hula Competition: Solo/Group Kahiko Nei
Where: Sept. 26, 6 p.m.
When: Kauai War Memorial Convention Hall, Lihue
Details: This event demonstrates a creative and unique idea in hula: the ancient style (kahiko) with a slight twist of Kauai flavor.
Na Lei Puaole Flowerless Lei Contest
When: Sept. 27, 10 a.m.
Where: Kauai War Memorial Convention Hall, Lihue
Hula Competition: Group Auana
When: Sept. 27, 6 p.m.
Where: Kauai War Memorial Convention Hall, Lihue
Details: This second evening hula competition includes auana and modern hula. The competition encourages halau to perform hula dances with a contemporary hula twist. Categories include Kaikamahine, Keikikane, Wahine, Kane, Kupuna and Hui/Ohana.
Hula Competition Solo Auana + Finale
When: Sept. 28, 12 p.m.
Where: Kauai War Memorial Convention Hall, Lihue
Details: The finale cannot be missed. Enjoy solo and halau performances throughout the day. At the end, see who will take home a prize.
For more information, please visit www.maliefoundation.org/kaua-i-mokihana-festival.