Flotation therapy: Does it work?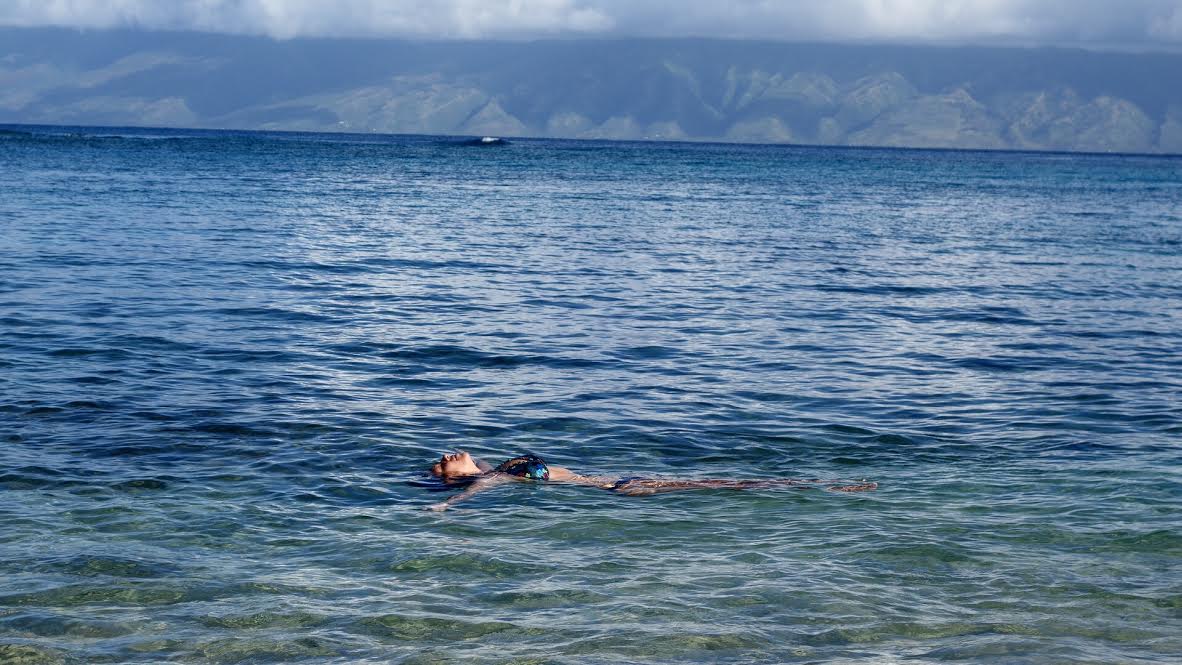 Ever wonder what it feels like to be weightless? Like astronauts in outer space, what would it be like to glide and drift like a feather in the dark, with just your breath to guide you? This is what I experienced my first time in a float tank (also known as an isolation tank or sensory deprivation chamber). When I heard that this is popular with some UFC fighters, martial artists and NASA, I was a bit intimidated and a little scared.
Founded in Aina Haina, Dream Float Hawaii is one of several island businesses offering floats. Dream Float has logged more than 250 floats since they opened in May. Who floats, you might ask? All types: pilots, businesspeople, pregnant women and your average Joe. When they invited me to stop by for a float, being the water baby that I am, I was only too happy to accept.
So how does this work? For years researchers have been using sensory deprivation to treat certain types of psychosis. The pitch-black, sound-proof sensory deprivation that occurs in the tank is meant to put you in a meditative state. Floating relieves pressure on your body, joints and muscles, and the feeling of complete weightlessness is aimed at prompting pure relaxation from the inside out (it's one of the only times pregnant women can lie on their back).
The tank is a rectangular pod that measures 9×4.5′ and looks like an enclosed bathtub. It's filled about 10 inches deep with salt water made by combining fresh water and Epsom salt. Heated to skin temperature, the Epsom salt water is "high in magnesium sulfate, which is good for your skin, works out toxins and lactic acid and improves circulation and blood pressure, amongst other things," says Dream Float co-owner Geoff Sato. The filtration system runs the water through a UV light and water filter three times after each float to keep the water clean. "Whatever you need the most is probably what you'll get from the float. Relaxation, weight loss, tackling depression, PTSD, stress, pain relief, addiction, insomnia…" Sato says.
Here's what to expect
The tank is in a large room that looks like a mini yoga studio. Geoff or his partner Shawn Champion will guide you through the process, answer your questions, then give you privacy to get ready. It feels safe here, like a spa. There's soft music playing. You put in some ear plugs (wax or foam), then shower. It's best to get into the tank nude. You close the lid and lie back. Geoff offers to play music for the first five minutes, which is nice. It helps me acclimate.
The water is warm and extremely buoyant. Literally anyone can float, even if you don't know how. You have to use some muscle to force your foot down, it's that buoyant. In the pitch-black tank I feel like I am in outer space, drifting into oblivion. I can visualize myself amongst the stars, planets and Milky Way. The water is very silky, almost buttery on my skin. It makes my head feel heavy, so I open the lid and grab a flotation noodle to put under my neck.
First impressions
This isn't so bad. In fact, it's really nice.
I like the weightlessness and the feeling of peace and calm throughout my body. I tend to have a hard time not thinking, even when I get massages. My mind is constantly racing about what I have to do, what is on my list, what's coming up. I try to focus on my breathing. It is pleasant when the music stops and there is silence. Before I know it my time is up.
Wow, one whole hour went by pretty fast. I didn't get claustrophobic or freak out. I didn't solve the world's problems or even my own, but I had a sense of clarity, a strong sense of oneness with myself and my surroundings.
Would I do it again? Yes! The price of $75 for a 90-minute float is a little less than an average massage, and they have float packages and a float club membership. I can see this being beneficial in working out problems or stress.
Here's a short video of my experience with more info:

Dream Float Hawaii
808-386-5997
dreamfloatHI@gmail.com