Flock to these concerts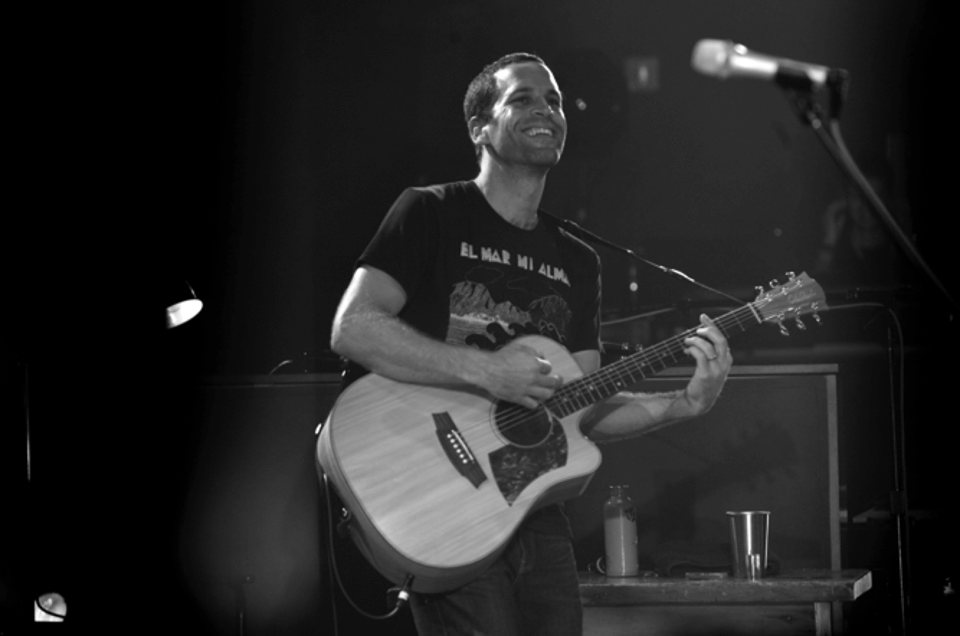 It's a summer full of music and live entertainment from a range of artists. Here's a rundown of who's coming to Oahu.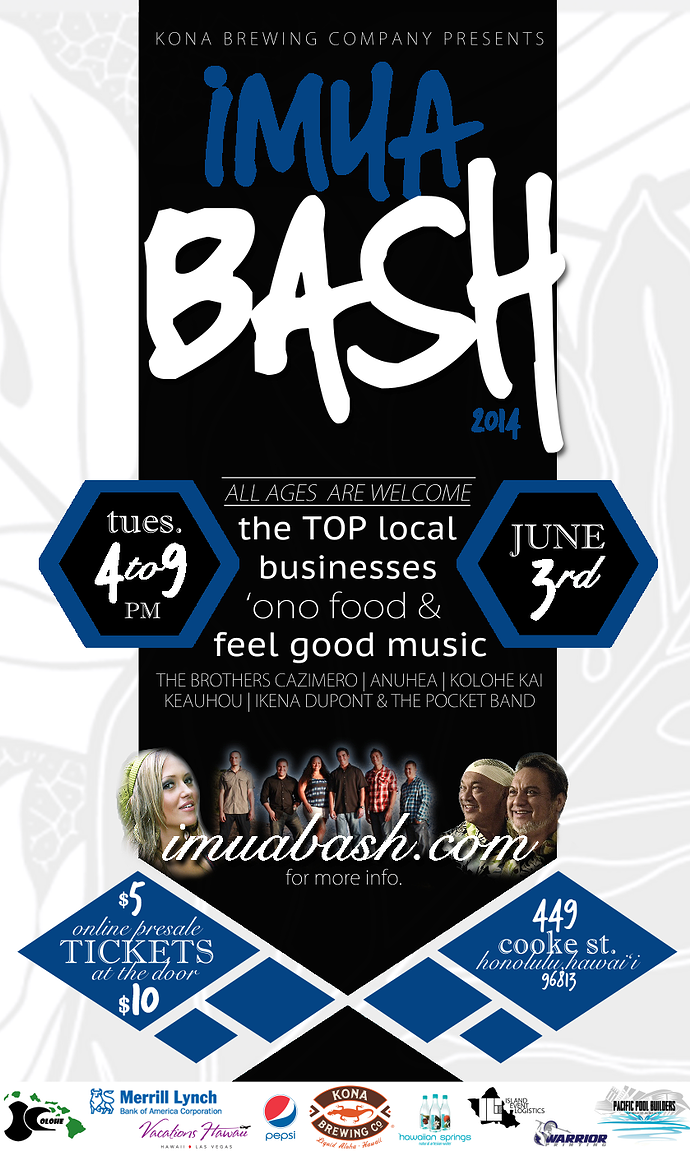 The Brothers Cazimero, Anuhea, Kolohe Kai, Keauhou and Ikena Dupont & the Pocket Band are on the lineup for this all-star, feel-good music party showcasing the talents and business ventures of Kamehameha Schools alumni.
The public is invited to this all-ages event, and Kamehameha alumni are strongly encouraged to attend. Visit imuabash.com for $5 presale tickets ($10 at door).
449 Cooke St.
Honolulu, HI 96813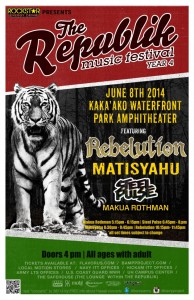 Rebelution headlines this festival, with featured performances by Matisyahu, Steel Pulse and Makua Rothman.
Rebelution has released four studio albums since forming in 2005, with their second album, "Bright Side of Life," topping the iTunes chart in reggae. Matisyahu, known for his 2005 single "King Without a Crown," combines elements of reggae, hip-hop and beatboxing while also drawing from hazzan, a style of prayer in Judaism.
Reggae-roots band Steel Pulse won the Grammy Award for Best Reggae Album in 1987, the first time a non-Jamaican act won the category. Local boy Makua Rothman grew up on the North Shore and started surfing when he was two. Taught by Iz Kamakawiwoʻole, John Cruz and Ledward Kaapana, Rothman recently released his album "Sound Wave," which debuted at the top of the iTunes world chart.
Tickets are available at Flavorus.
Kakaako Waterfront Park Amphitheatre
102 Ohe St.
$39.50 general admission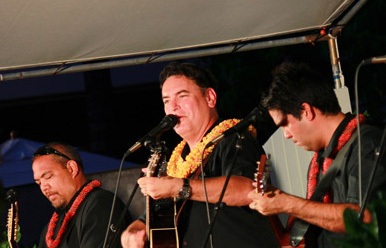 The Waikiki Aquarium's popular annual summer concert series offers visitors and residents an evening of live entertainment and food under the stars. The five-concert series is held on alternating Thursday evenings from mid-June through early August and features some of Hawaii's top entertainers. Doors open at 5:30 p.m. and concerts begin at 7 p.m. Guests are encouraged to explore the Aquarium galleries that remain open throughout the evening and bring blankets/chairs to sit on the beachfront lawn – making this major fundraiser one of the best, and unique, ways to experience the Aquarium and Waikiki.
Series tickets are available for purchase. Friends of the Waikiki Aquarium (FOWA) members receive discounts (up to 75 percent!). Single concert tickets are also available.
Schedule:
June 12 – Hoʻokena, Ben & Maila
June 26 – HAPA, Cyril Pahinui
July 10 – Natalie Ai-Kamauʻu, Mark Yamanaka
July 24 – Weldon Kekauoha, Melveen Leed
Aug. 7 – Kuana Torres-Kahele, Makana
Waikiki Aquarium
2777 Kalakaua Ave.
Honolulu, HI 96815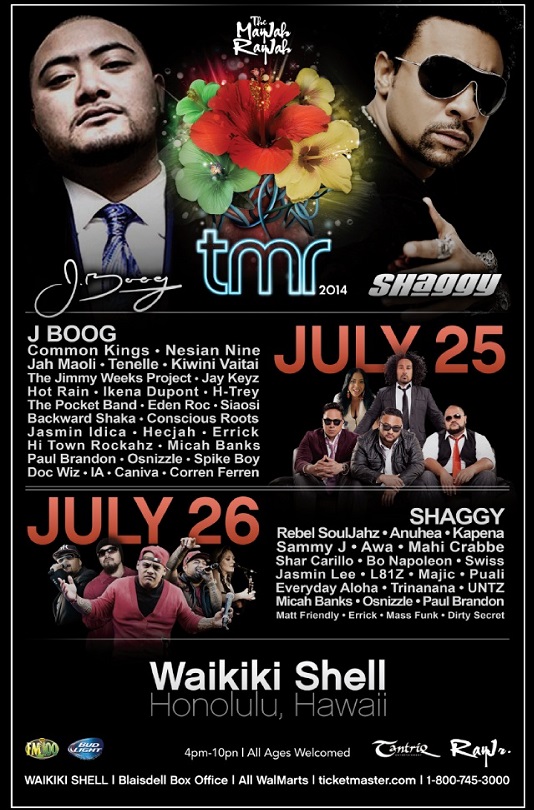 This two-day event features a long list of headliners on both days.
Friday, July 25: J Boog, Common Kings, Nesian Nine, Jah Maoli, Tenelle, Kiwini Vaitai, The Jimmy Weeks Project, Jay Keyz, Hot Rain, Ikene Dupont, H-Trey, The Pocket Band, Eden Roc, Siaosi, Backward Shaka, Conscious Roots, Jasmin Idica, Heckah, Errick, Hi Town Rockahz, Micah Banks, Paul Brandon, Osnizzle, Spike Boy, Doz Wiz, IA, Caniva and Corren Ferren.
Saturday, July 26: Shaggy, Rebel Souljahs, Anuhea, Kapena, Sammy J, Awa, Mahi Crabbe, Bo Napoleon, Swiss, Shar Carillo, Jasmin Lee, L8IZ, Majic, Puali, Everyday Aloha, Trinanana, UNTZ, Osnizzle, Mass Funk, Errick, Paul Brandon, Matt Friendly and Dirty Secret.
This list is not in performance order and is subject to change.
Tickets are available at ticketmaster.
Waikiki Shell
2805 Monsarrat Ave.
$33-$120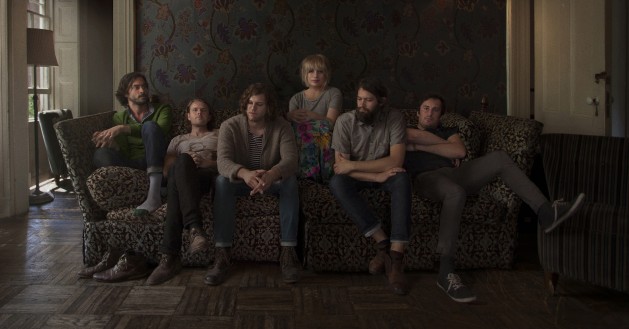 Performing for the first time in Hawaii, The Head and the Heart seeks to touch both through their music.
The Seattle-based band released their eponymous debut album in 2011 and followed up two years later with "Let's Be Still," which debuted at No. 10 on the Billboard 200. Their live music is known for a harmonious and stripped-down style that highlights the band's songwriting.
Tickets are available at Flavorus.
The Republik
1349 Kapiolani Blvd. #30
$25 general admission, $30 at the door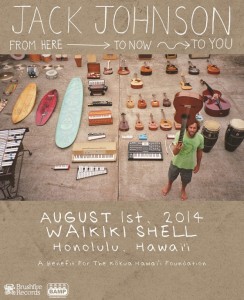 Jack Johnson will play two shows at the Waikiki Shell — his first time performing in Hawaii in two years. Proceeds for both concerts will go to the Kokua Hawaii Foundation.
Johnson is on tour to promote his sixth studio album, "From Here To Now To You," which debuted at No. 1 on the Billboard Top 200 Albums chart. The two shows will also feature a guest appearance by Michael Kiwanuka. It's been 13 years since the release of Johnson's debut album, "Brushfire Fairytales."
Waikiki Shell
2805 Monsarrat Ave.
•Update: Tickets for both shows are sold out.